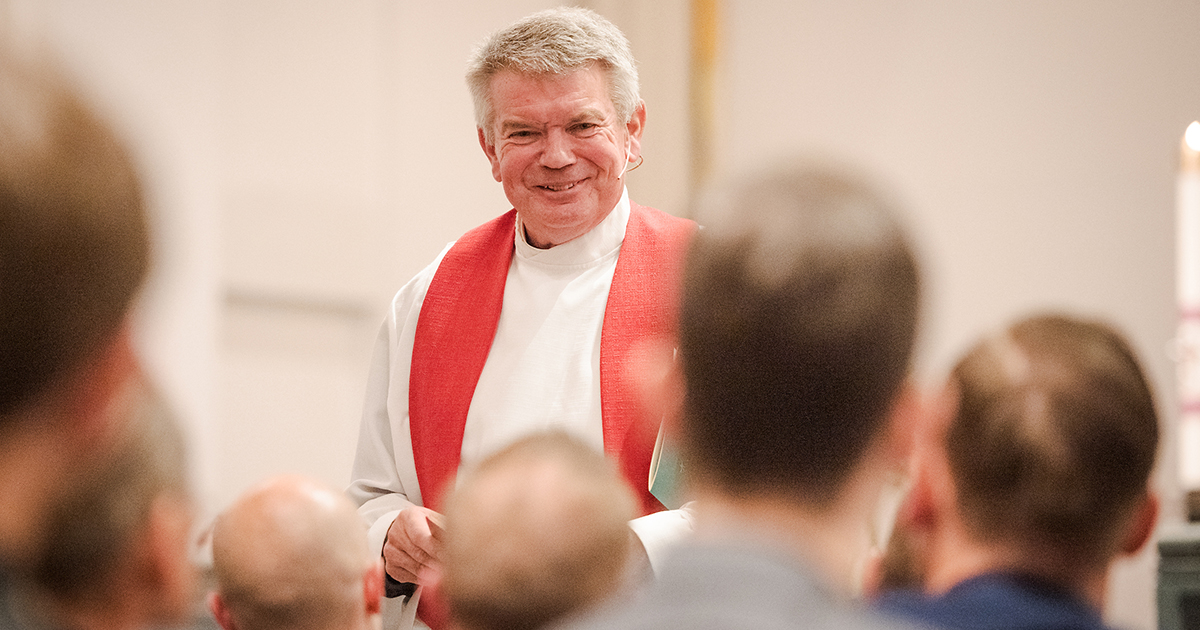 The Rev. Dr. Dale A. Meyer, 10th president of Concordia Seminary, St. Louis (CSL), has announced his plan to retire from the position on June 30, 2020.
"My wife Diane and I both feel the time has come to retire," Meyer said. "This has not been an easy decision. We love this seminary, and we have been singularly challenged and blessed to serve the people of the church and our Lord through it.
"We fully believe that this is the Lord's seminary and He will guide it into a greater vision than I can presently imagine. It's a great time to be at Concordia Seminary and it's a great time to be the church of our Lord Jesus Christ — that's truer today for us all than ever before."
Meyer has served as president of CSL since May 2005. During his tenure, CSL's long-term debt was eliminated and its endowment quadrupled. As part of the seminary's 2018–20 strategic plan, Meyer has led the effort to cultivate awareness of the church's role in recruiting pastors and other church workers.
CSL earned top marks from its most recent accreditation visits by the Higher Learning Commission and the Association of Theological Schools, and the seminary has received several civic awards, including being named among the 100 Top Workplaces in metropolitan St. Louis in 2015.
"Dr. Meyer is the longest tenured president in over 50 years. His dedication to Concordia Seminary and his contribution to its stability has our seminary well poised for a robust and bright future," said the Rev. Todd Peperkorn, chairman of the CSL Board of Regents. "We pray God's richest blessings to Dale and Diane as they prepare to begin this new chapter."
LCMS President Rev. Dr. Matthew C. Harrison said, "Each of the extraordinary men called to serve as president of Concordia Seminary leaves an enduring legacy. Dr. Meyer's tenure has been marked by a tremendous and successful effort to place the institution on firm financial foundations, while preparing the physical plant to endure the generations ahead.
"The curriculum review accomplished during Dr. Meyer's tenure aimed at providing the best possible training for future pastors facing the eternal task of proclaiming the Gospel, but in these postmodern times. We thank Dale for the tireless service to Christ and His Gospel at Concordia Seminary. The institution is poised for a healthy and seamless transition to future blessings. Pray the Lord of the harvest send workers."
The CSL Board of Regents and faculty will form a committee to search for Meyer's replacement and will issue a call for nominations through the appropriate LCMS channels. For questions about the search process, please contact Vicki Biggs, chief communications officer, at 314-505-7266 or biggsv@csl.edu.
Posted Oct. 4, 2019