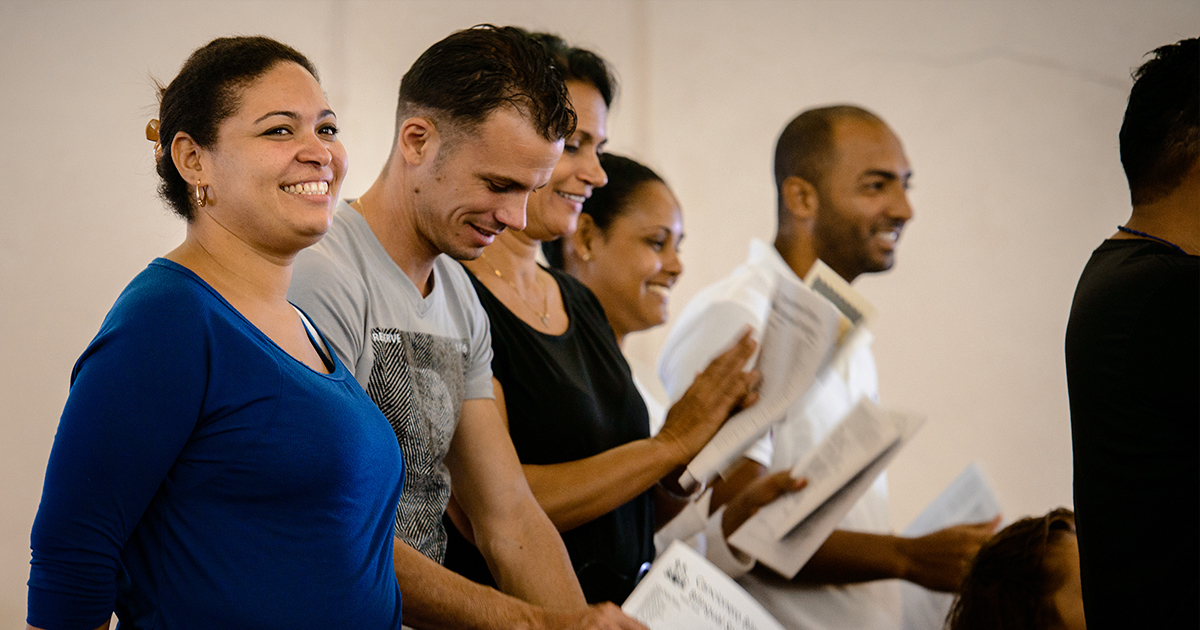 By Megan K. Mertz
When delegates to the 67th Regular Convention of The Lutheran Church—Missouri Synod (LCMS) converged on Tampa, Fla., this past July, they were sent to conduct the business of the church. Many also hand-delivered special offerings on behalf of members of their congregations.
Those gifts, received at the July 20 opening service, joined together with many others from around the Synod to support the 2019–22 National Offering, under the theme "Joy to the World." As of Oct. 31, $407,847 is already available for God's mission — an amount that surpasses the total made available from the previous National Offering cycle (2016–19).
Selections made in the first round of disbursement decisions will support several key mission projects:
$28,400 has been allocated to support short-term ministry formation mission trips for seminary students. During these trips, students will shadow career missionaries to learn about the unique challenges and blessings that go hand in hand with life on the international mission field.
$35,000 is being directed through the LCMS Office of National Mission to support a new church plant in Pittsburgh; bolster Hispanic ministry to people in and around El Paso, Texas; and sponsor a deaconess intern in Wisconsin.
$25,000 has been earmarked for the Global Seminary Initiative (GSI) — over and above donations received from the annual GSI fundraising campaign — to provide scholarships for eligible international students to pursue advanced degrees at the Synod's two seminaries.
Gifts made throughout the 2019–22 National Offering cycle will bolster efforts to proclaim Christ in word and deed in challenging urban areas, to new immigrants, among college-age students, alongside partner-church missionaries, and in church-planting efforts both at home and abroad.
Through a variety of mission projects and locations, the overriding goal is to leverage these special gifts in ways that "empower the work God has given us to do in His name to bring joy to the world, as we vigorously make known the Good News of Jesus Christ, that all might rejoice and give thanks to God our heavenly Father," according to the National Offering webpage.
"This is not about simply giving to a large, faceless organization or saying we have a budget to make," said LCMS Chief Mission Officer Rev. Kevin Robson. "The transformative initiatives made possible by the National Offering are really all about one human being, one baptized Christian, extending [him or herself] and sharing the Gospel with another human being who may be as near as next door … or on the other side of the globe. Of course, that's where our mission and life together in the Synod comes in."
Gifts to the 2019–22 National Offering may be made at any time during the current triennium at lcms.org/national-offering. For more information, contact LCMS Mission Advancement at 888-930-4438 or mission.advancement@lcms.org.
Posted Nov. 20, 2019