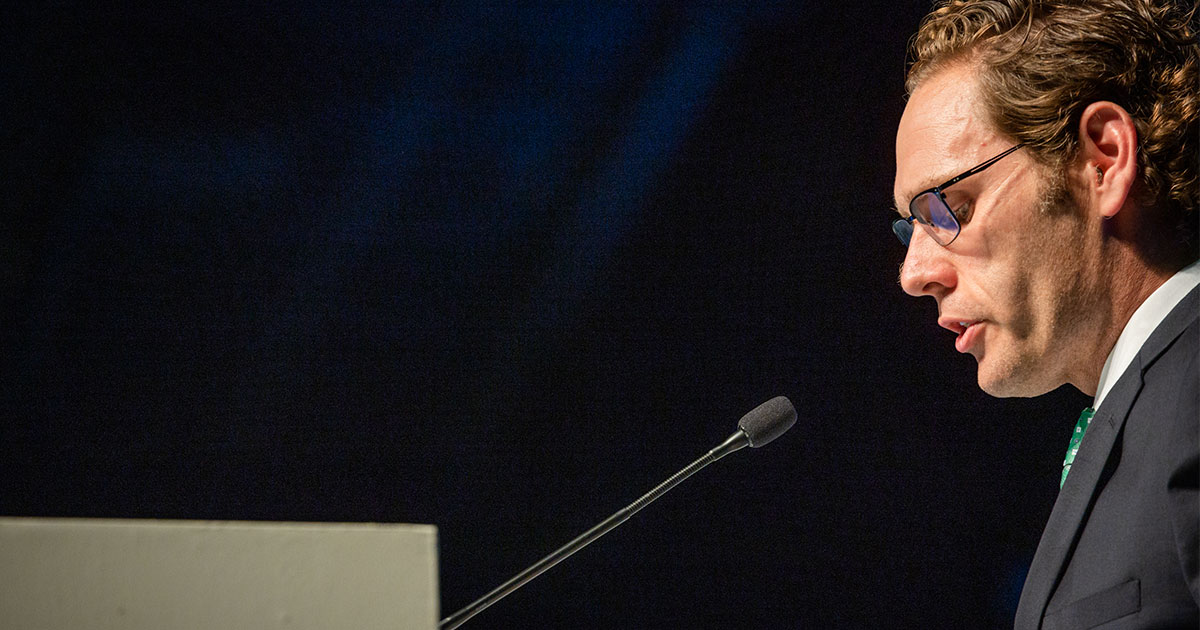 By Roy S. Askins
TAMPA, Fla. — By unanimous vote on Tuesday, July 23, the delegates of the 67th Regular Convention of The Lutheran Church—Missouri Synod (LCMS) asked the president of the Synod to begin "fraternal dialogue with partner churches" of the LCMS that have joined the Lutheran World Federation (LWF).
"Our floor committee became aware that there were a number of different circumstances in the lives of our partner churches that led them to join the Lutheran World Federation," said the Rev. Dr. Scott R. Murray, chairman of Committee 5 and second vice-president of the LCMS. "We want to deal with this very sensitively and kindly with these beloved brothers."
As stated in Res. 5-07, the LWF "is a global communion of 145 churches" that advocates for women's ordination and "acceptance of the LGBT lifestyle" and practices a higher critical approach to biblical interpretation.
The resolution asks the LCMS Office of the President to bring recommendations to the 2022 convention on how to address this concern. It also commended partner churches for "their commitment to the Word of God and the Lutheran Confessions" and encouraged them to continue in this confession.
"The floor committee came to the conclusion that the president of Synod would be the appropriate office in which to place this task," said Murray. "He will be able to relate to our brothers and sisters around the world as we begin to talk about what should be the relationship of the LWF to our foreign partner churches."
With the adoption of Res. 5-08, delegates also commended the International Lutheran Council (ILC) and encouraged members of the LCMS "to learn more about the work of the ILC."
The ILC works to share and disseminate confessional Lutheran theology through its member churches. It supports these partners with programs of mercy, theological study and a united witness to the world.
Finally, the convention clarified language about the LCMS' relationship to the Ceylon Evangelical Lutheran Church (CELC), formerly the Lanka Lutheran Church (LLC), with 99 percent of delegates voting to adopt Res. 5-05.
Resolution 5-06 also received adoption — by a 94.9 percent majority. It extends the ability of the president of the Synod, with the concurrence of the LCMS Commission on Theology and Church Relations, to recognize fellowship with "granddaughter" church bodies.
Posted July 24, 2019
---
The 67th Regular Convention of The Lutheran Church—Missouri Synod met July 20–25 in Tampa, Fla., at the Tampa Convention Center under the theme "Joy:fully Lutheran." For more convention news:
Watch archives
• lcms.org/convention/livestream
Read
Listen
• kfuo.org
Receive email updates