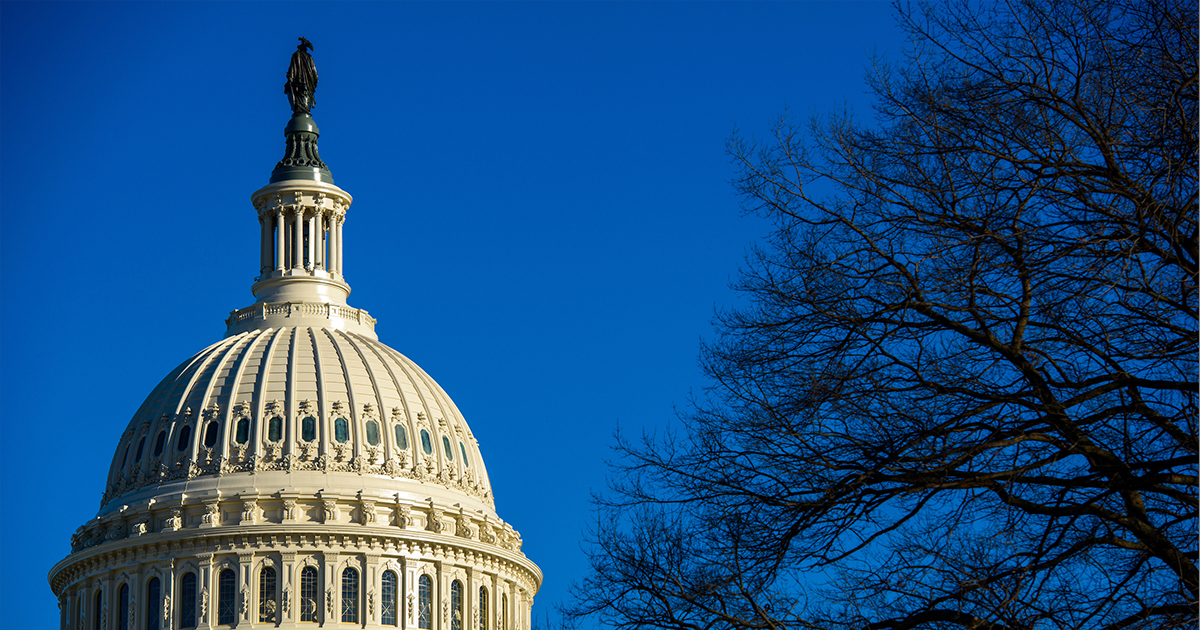 By Pamela J. Nielsen
May 23 update: Becket—Religious Liberty for All issued a press release today announcing that the state of Minnesota plans to "clear the way for houses of worship of all faith traditions to open to larger groups starting Wednesday, May 27, 2020." The press release continued:
"The Minnesota Catholic Conference and The Lutheran Church—Missouri Synod worked cooperatively with Governor Tim Walz to develop a plan for reopening churches by Pentecost Sunday. Governor Walz returned to the negotiating table after the Churches acted in defense of their free exercise, announcing on Wednesday that they would resume in-person worship services despite the Governor's COVID-19 executive order, which wrongly subordinated Minnesotans' spiritual well-being to economic interests. Minnesota's reopening plan is a model for other states, as it shows that it is possible for in-person religious worship to resume in a safe, cooperative, and responsible manner." Read more here. 
May 22 update: As this story was being published, President Trump gave a statement calling on the nation's governors to open up churches, saying, "Today I am identifying houses of worship … as essential places that provide essential services. … We need more prayer, not less." See a video of the statement at c-span.org.
On March 16, 2020, President Donald Trump issued his national coronavirus guidelines, which included a call for Americans to avoid congregating in groups of more than 10. Within days, pastors and their congregations scrambled to set up "virtual" worship and began to consider what ministry to the people of God would be while maintaining "social distance" to "slow the spread" of COVID-19.
Almost immediately, both theological and civic questions were raised. Is virtual church really church? Can the government tell churches they cannot gather for worship or how and where they should worship? Are the restrictions placed on churches consistent with those on other parts of society?
"The rationale for these severe restrictions upon the whole state in general, and upon the faith-based communities in particular, was certainly compelling at the start of the outbreak," said the Rev. Dr. Lucas Woodford, president of the LCMS Minnesota South District, as he recounted the early reaction of many church leaders in a letter to his district. "It appeared to be based in good science and fact. Subsequently, Minnesotans, including our faith communities, were happy to oblige to these restrictions in order to allow for the adequate preparation of all our health care facilities and health care workers."
As governors, mayors and councilmen expanded and extended national guidelines to meet the impact of COVID-19 within their jurisdictions, heightened concerns about government overreach and infringement of constitutional rights were raised in many sectors of society. Parish pastors, their members and church leaders joined the growing chorus of concerned citizens who expressed their thoughts online, in letters and, on occasion, in protests.
LCMS leaders come together
On March 13, before Trump's guidelines came out, Synod President Rev. Dr. Matthew C. Harrison encouraged compliance with the planned shutdown in a video address to the Synod. "We owe our local and national government authorities respect according to the Fourth Commandment," Harrison said, underscoring that "we have a duty of love to our neighbors according to the Fifth Commandment," even as he noted that this was a "very fluid and changing situation." Harrison stressed that responses would "not be uniform across the church" as the nation came together to "flatten the curve" of the coronavirus.
Since then, Harrison has weekly carved out time for both the Praesidium and the 35 district presidents of the LCMS to check in online, as they share the challenges their congregations are facing. "It's a round-up of what's happening at the local level and how our pastors and congregation are addressing the challenges," said Harrison.
Appealing to Caesar
"The district presidents have worked tirelessly to hear from, equip and inform the pastors in their districts," explained Harrison as he described how the Council of Presidents (COP) are working together to brainstorm solutions and share resources amid many challenges, including concerns about the increasing and ever-changing government restrictions.
Now, in the eleventh week of the shutdown, a number of district presidents have banded together in appeals to their state governors.
Among them, LCMS Pacific Southwest District President Rev. Dr. Michael Gibson and LCMS California-Nevada-Hawaii District President Rev. Michael Lange wrote California Governor Gavin Newsom on May 15 to address new and onerous restrictions in their state.
The letter reads, in part: "For some time, we have encouraged our churches to refrain from assembling for the welfare of their own membership and, even more, for the love of their communities. We now entreat you to advocate for the needs and rights of citizens of this state to gather together physically to receive the gifts of Almighty God. … We know this must be done responsibly and pledge ourselves to follow civil authorities in promoting wise and thoughtful reopening guidelines."
The next day in Illinois, following the announcement of the five-phase reopening plan by Governor J.B. Pritzker, in which churches face continued limitations even as business and social gathering spots would be permitted to reopen, the three Illinois district presidents — the Rev. Dr. Allan Buss (LCMS Northern Illinois District), the Rev. Mark Miller (LCMS Central Illinois District) and the Rev. Timothy Scharr (LCMS Southern Illinois District) — joined their voices in expressing their concern, offering suggestions and a desire to support the civil authorities.
"We care about the health and welfare of our neighbors," the Illinois district presidents' letter concluded. "We are eager to follow CDC guidelines for hygiene and social distancing. Our people are also practical in that they do not want to be conduits of this disease to the most vulnerable. We are simply asking that our churches would be free to practice our religion and assemble with the least restrictive means necessary."
'Caesar claims too much'
Harrison joined his voice with the Illinois district presidents, writing his own letter to U.S. Attorney General William Barr.
Harrison's appeal, "Caesar Claims Too Much," notes that portions of Pritzker's plan "appear to us to fail the 'least restrictive means' test for government limitations on First Amendment rights in times of emergency."
He concludes, "We are conscience-bound to follow the directive of Christ, 'Render unto Caesar the things which are Caesar's.' But we shall also render 'unto God what is God's' (Matthew 22:21). 'Caesar' is claiming too much in this case," wrote Harrison.
On May 20, Harrison released a video addressing his observations and amplifying the concerns that even as states are setting forth reopening plans that reduce restrictions on businesses and social activities, unreasonable restrictions continue to be placed on houses of worship across the country.
"As restrictions descended upon our nation, including the church, we began consulting with legal counsel, and friends like the Alliance Defending Freedom [ADF], with whom the Missouri Synod has been involved in several key religious-freedom Supreme Court cases," said Harrison.
Explaining his views on the evolving situation, Harrison said, "We are now seeing a different phase in government, and that is resulting in a different response from the church."
Noting that society is now beginning to reopen, Harrison continued, "We are informed that local and state policies are often unclear and even treat religious communities differently than others. Nor are such regulations the 'least restrictive' means for achieving government ends."
Districts seek legal redress
In a significant week for the defense and debate of religious liberty across the nation, not only are several districts entreating elected officials; some are also seeking legal redress. As they do, they are working with organizations focused on protecting and defending religious liberty, including ADF, Becket and First Liberty.
As Harrison was recording his video address, pastors and church leaders in Minnesota, together with Becket, waited and watched as Minnesota Governor Tim Walz announced plans for reopening the state, eager to learn how churches would be included. When Walz failed to loosen restrictions for houses of worship, Becket released a statement which began, "The Minnesota Catholic Conference and The Lutheran Church—Missouri Synod in Minnesota sent Governor Tim Walz separate letters today announcing that they would be resuming worship services on May 26 despite Governor Walz's current COVID-19 executive order which allows retailers to operate at 50 percent capacity but caps church worship services at ten people."
In a follow-up press conference organized by Becket, Woodford, speaking for the LCMS, said, "Now that the state has deemed the risk of spreading coronavirus low enough to open non-critical businesses, we believe that we can responsibly and safely allow our communities to open in accordance with accepted public health guidelines. Thus, we are announcing that our churches may reinstate public gatherings as of May 26, 2020, with the first Sunday services occurring on Pentecost Sunday, May 31."
Woodford stressed that he and his colleagues continue their desire for a "constructive dialogue with the state … one that hopefully results in religious worship no longer being treated in this discriminatory manner."
At the heart of the Minnesota appeal is the fact that the governor's most recent reopening order "allows the Mall of America to open its doors to those seeking retail therapy but disallows churches from providing spiritual healing to their congregations."
Harrison has lent his support for such appeals. "Our government allows legal and other forms of redress," he said. "None other than St. Paul, whose rights as a Roman citizen were violated, appealed to Caesar. He used the government process available to him. The Apology to the Augsburg Confession states, 'The Gospel not only approves outward governments, but also subjects us to them (Romans 13)' (Apology XVI.58)."
Christ has been through it
From the start, Harrison has pointed to Christ as the source of wisdom, hope and certainty in a world that has been turned upside down by COVID-19. Harrison concluded his May 20 video with the encouragement, "We will make it through this. We don't quite know what's on the other side. But we know Christ has been through every cross. He's walking beside us now, and He awaits our arrival into a future, determined by Him alone."
For the most recent information about the Synod's COVID-19 response, see lcms.org/coronavirus.
Posted May 22, 2020