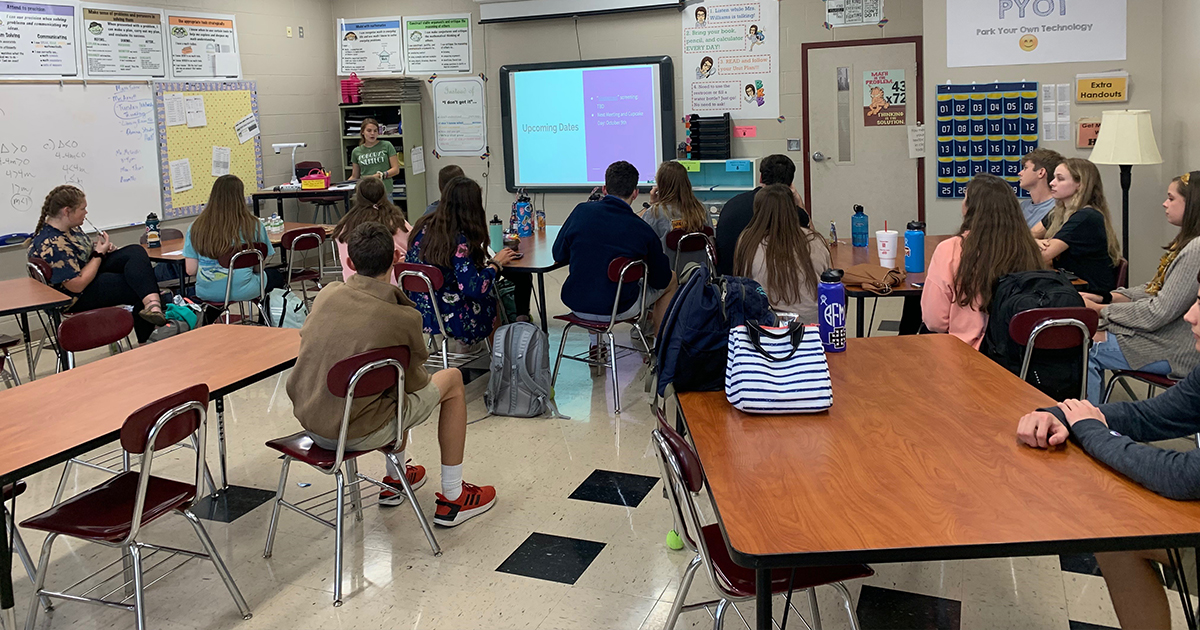 By Cheryl Magness
At a time when biblical Christianity is under increasing attack in both popular culture and the public square, it can be scary to stand up for the sanctity of life.
But that didn't deter Anna Young, an LCMS pastor's daughter in Nashville, Tenn., from doing so. Several months ago, Anna started a Students for Life of America (SFLA) group at her public high school. It is the first such group at a public high school in Davidson County, Tenn.
"I think it is one thing to say you are pro-life, but it is another to actually act on that," Anna explains. "I think a lot of people keep their pro-life views to themselves, but I found myself questioning that. I always think of the Elie Wiesel quote, 'Neutrality helps the oppressor, never the victim.' … I had to do something."
For Anna, that "something" could have easily remained within her family and church. She grew up being taught that life is sacred because it is created by God. Her father, the Rev. Phillip Young, is pastor at Redeemer Lutheran Church in Nashville and life coordinator for the LCMS Mid-South District, so Anna has participated in pro-life conferences and other events since she was a child. But she wanted to do more.
"This isn't just a religious or political issue," continues Anna. "It's a human rights issue. … People ask why I don't keep this issue in the faith realm. Why did I have to extend it to the public arena of my high school?
"My answer is simple. It is too important. Life is too precious — all life, at all stages, from all backgrounds and all parts of the world. Life is not just a political or religious issue, but a human rights issue. Once I truly understood the magnitude and reality of the injustice at hand, I couldn't sit and watch my fellow peers not know the truth."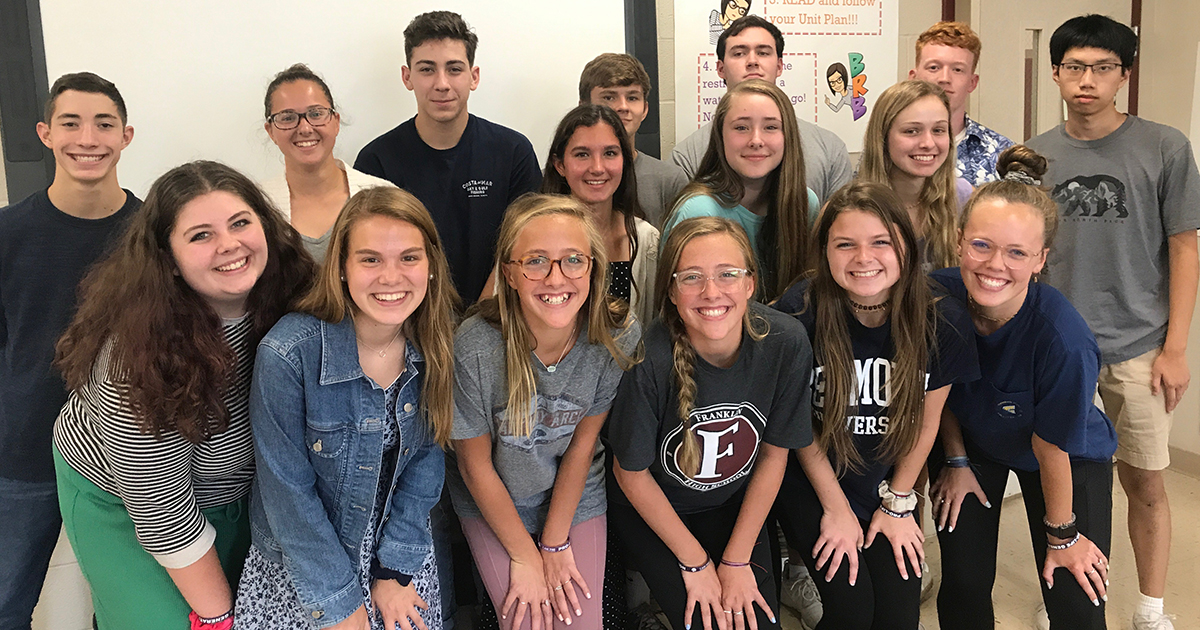 Making a difference
Anna researched the guidelines for clubs at her school and began working through the steps to get approval for a Students for Life group. First, she had to find a faculty sponsor for the group. She says that wasn't easy because "public high school teachers aren't encouraged to voice their beliefs on this sort of thing." But she approached a teacher she knew to be Christian, and the teacher was willing.
The next step was to fill out and submit an application for her proposed club, explaining the club's purpose and plans and how its presence would benefit the school. Anna wrote to the school principal:
"The Students for Life community is a group of pro-life students that encourages students, specifically, but all people to choose life. Students for Life is found in over 1,100 high school and college campuses nationwide and is making a big difference. Although the matter at hand is controversial, I strongly believe our club would only be a positive influence … . This is a topic many students … are passionate about.
"The purpose of our club is simple. We plan to educate, encourage and make a difference in the community."
The club was approved. But "I would be lying," says Anna, "if I said this process has been easy. At a public high school, abortion is not talked about. And if it is, it most definitely is not portrayed in the correct light.
"Since [the new group] was created … I have lost friends, had my own character criticized, been gossiped about, and even experienced a bit of administration push-back regarding events we wanted to host at school. In the end, it is all worth it. I have to take a step back and look at the big picture. Pro-life ideals are being talked about at a public high school. That is a miracle in itself."
To spread awareness about the club, Anna and the group's core members participated in the school's lunchtime club fair. They got about 55 initial sign-ups, approximately a quarter of whom were male students. They also got a handful of antagonistic comments on the sign-up sheet.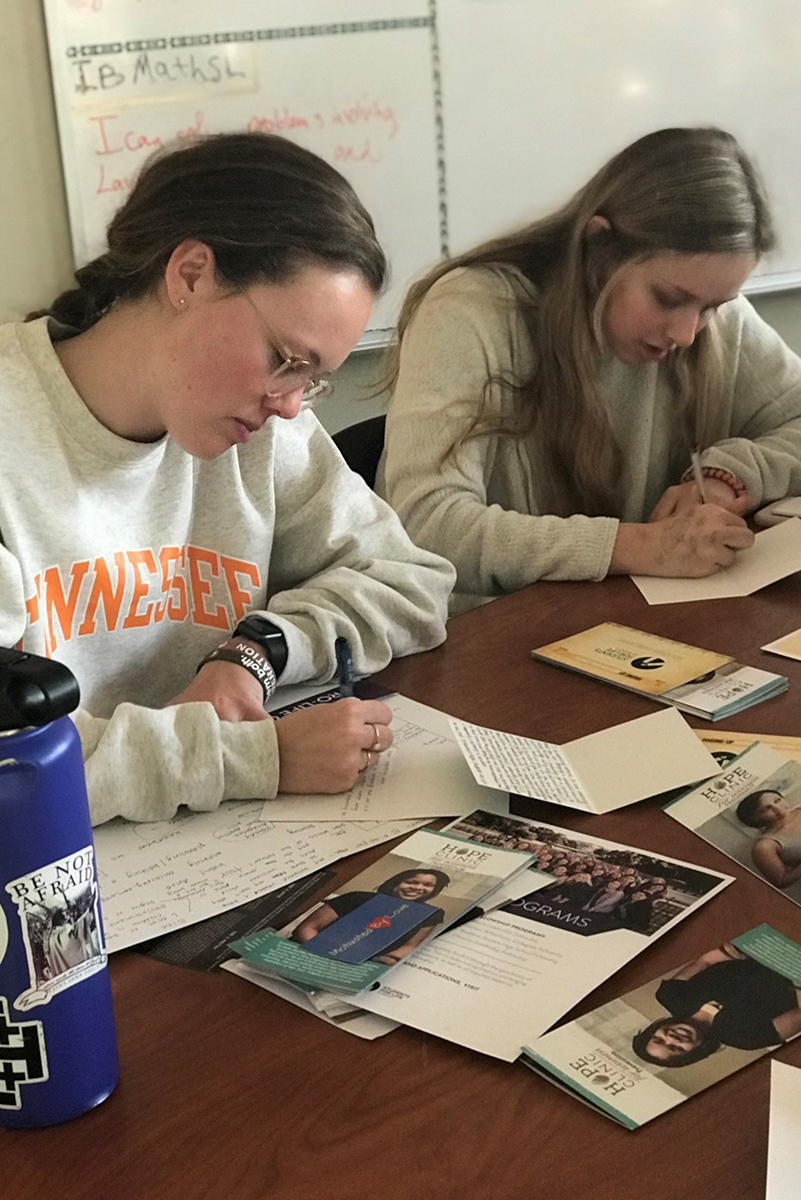 But the group now has about 20 active members, is meeting semi-weekly and is planning to attend the National March For Life in Washington, D.C., on Jan. 24. Locally, they plan to host monthly events such as volunteering at a local pregnancy resource center, holding a drive to collect mother and baby items for donation, and gathering for learning and mutual support.
Recently, they took time to write letters of encouragement to expectant mothers being served by Hope Clinic for Women, a faith-based family and pregnancy resource center in Nashville. In the near future, they hope to watch the movie "Unplanned," based on the book by pro-life activist Abby Johnson.
'Cut from determined cloth'
Elizabeth Parker, the Tennessee and Kentucky regional coordinator of Students for Life of America, and the organization's national minorities coordinator, worked closely with Anna in applying for the club's school charter. She also attended and spoke at the club's first meeting.
Parker said, "Sometimes it can be slow going getting SFLA clubs started at high schools and colleges. Hurdles can arise for all different reasons. Even though it took time and patience, Anna stuck to it. She is cut from determined cloth … a leader who truly cares about her peers and community. She and the new Students for Life of America group at her high school are living proof that there is not only hope for the future, but amazing things [happening] in the present."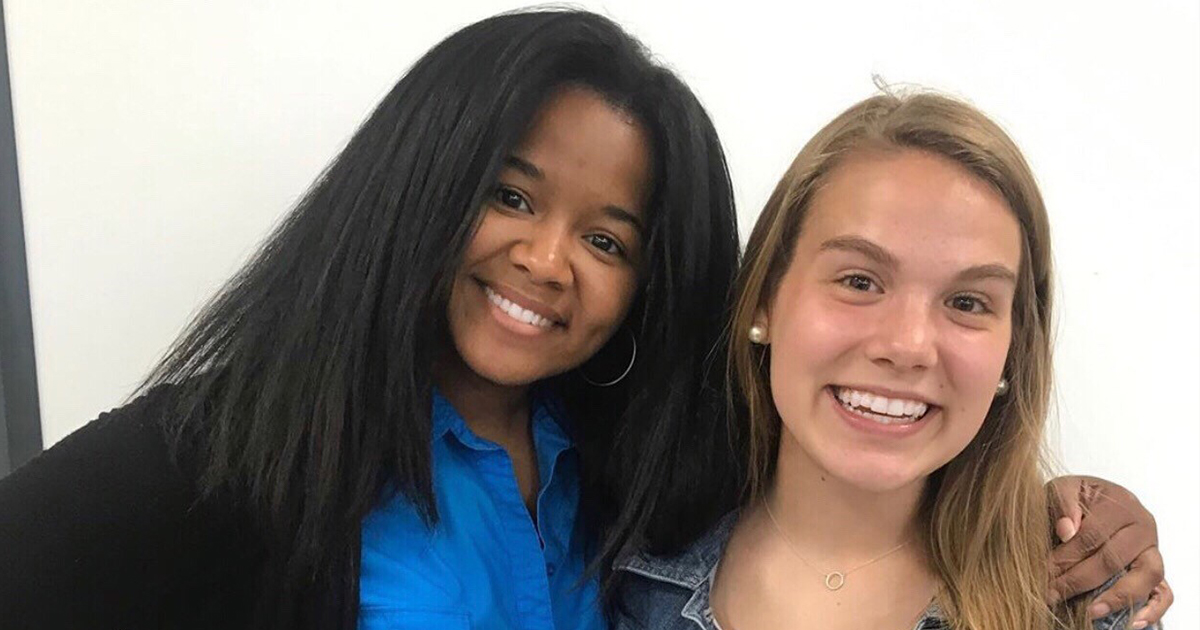 The Rev. Dr. Gregory P. Seltz, executive director of the Lutheran Center for Religious Liberty (LCRL) in Washington, D.C., says Anna is "just the kind of young person we're trying to raise up for the next generation. These moral issues are fundamental to our culture if it's to remain civil, humane and free. The LCRL is dedicated to providing all kinds of information and resources to support people like Anna."
Sometimes people of faith feel like "strangers in a strange land" (Ex. 2:22). They know their hope is not of this world, and they feel out of place in it. The world grows ever more hostile toward them, and when they engage with it in the only way they know how, guided by the faith that defines them, they are branded as fools, haters or worse. They may sometimes wonder why they should bother.
Anna says she bothers because "we are making a difference. It may feel like we're not doing anything … not saving lives. But Elizabeth [Parker] has always told us, 'You won't see how many lives you saved until you get to heaven.' "
To find out more about LCRL, visit lcrlfreedom.org.
To learn more about SFLA, or starting your own SFLA group, visit studentsforlife.org.
To find out how you can join other Lutherans in marching for life in the nation's capital or other cities around the country, see lcms.org/life-ministry/march-for-life.
Posted Jan. 2, 2020