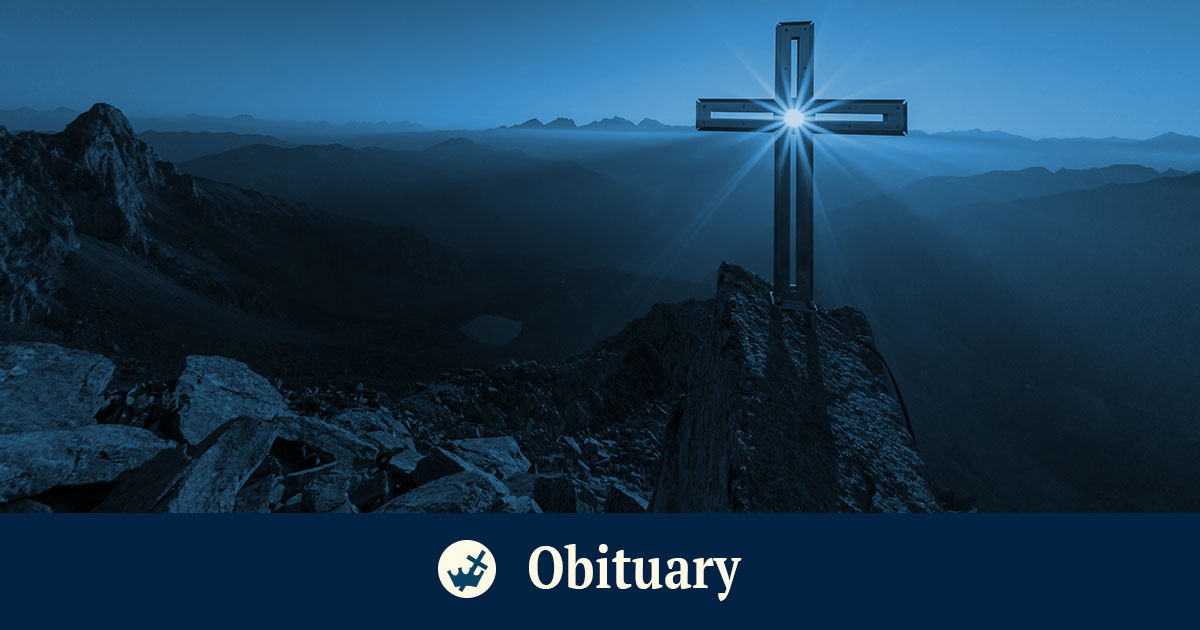 The Rev. Dr. Karl Barth, who served as president of the LCMS South Wisconsin District (SWD) from 1970 to 1982 and as president of Concordia Seminary, St. Louis (CSL), from 1982 to 1990, died Feb. 16. He was 95.
Barth graduated from Concordia College, Fort Wayne, in 1943. He received his Master of Divinity from CSL in 1947. He served as assistant pastor at First English Lutheran Church in New Orleans from 1947 to 1950; pastor at Trinity Lutheran Church in Centralia, Ill., from 1950 to 1952; and pastor at St. Paul's Lutheran Church in West Allis, Wis., from 1956 to 1970.
Barth was awarded an Honorary Doctorate of Divinity by Concordia Theological Seminary, Fort Wayne, in 1975. He served 16 years on the LCMS Commission on Theology and Church Relations (CTCR) and as CTCR chairman from 1974 to 1982.
Barth served on various other LCMS boards, including the LCMS Board of Directors, and directed the Synod's 150th anniversary celebration. His Synod duties took him to partner churches and seminaries in Europe, Africa and Asia, and he remained active in retirement as a preacher, writer, advisor, mentor and fundraiser.
Barth was preceded in death by his wife, Jean (Kelly) Barth. The Barths were married for 68 years and were blessed with five children: Linda (Tom) Grams, Karl, Laurel (Chester) Buchanan, Kurt, and Lisa (David) Graf.  
CSL President Rev. Dr. Dale A. Meyer said, "Karl Barth served Concordia Seminary at a very critical time. … [His] tenure brought the stability and positive prospect for the future that an institution must have.
"Concordia Seminary thanks our Lord for providing President Barth, and we extend our condolences to his family."
LCMS President Rev. Dr. Matthew C. Harrison said, "Thanks be to God for Dr. Karl Barth! He was a rock steady leader during some of the darkest times in the history of the Missouri Synod. His father had been president of our seminary in Springfield, and Karl followed faithfully in the footsteps of his dear father, both in confessing the truth of God's inerrant Word, and in leading a seminary with great fidelity.
"We shall miss our friend and father in Christ, but only until the resurrection! Amen, come Lord Jesus."
Visitation for Barth will be at Harder Funeral Home in Brookfield, Wis., on Feb. 20 from 4 to 7 p.m. Visitation will continue at Our Redeemer Lutheran Church, 10025 W. North Ave., Wauwatosa, Wis., on Feb. 21 from 10 a.m. to 10:45 a.m. A funeral service will follow at 11 a.m., with interment at Wisconsin Memorial Park.
In lieu of flowers, memorials may be sent to the G. Christian and Louise Barth Student Aid Memorial Fund at Concordia Seminary, 801 Seminary Terrace, St. Louis, MO 63105.
Posted Feb. 20, 2020