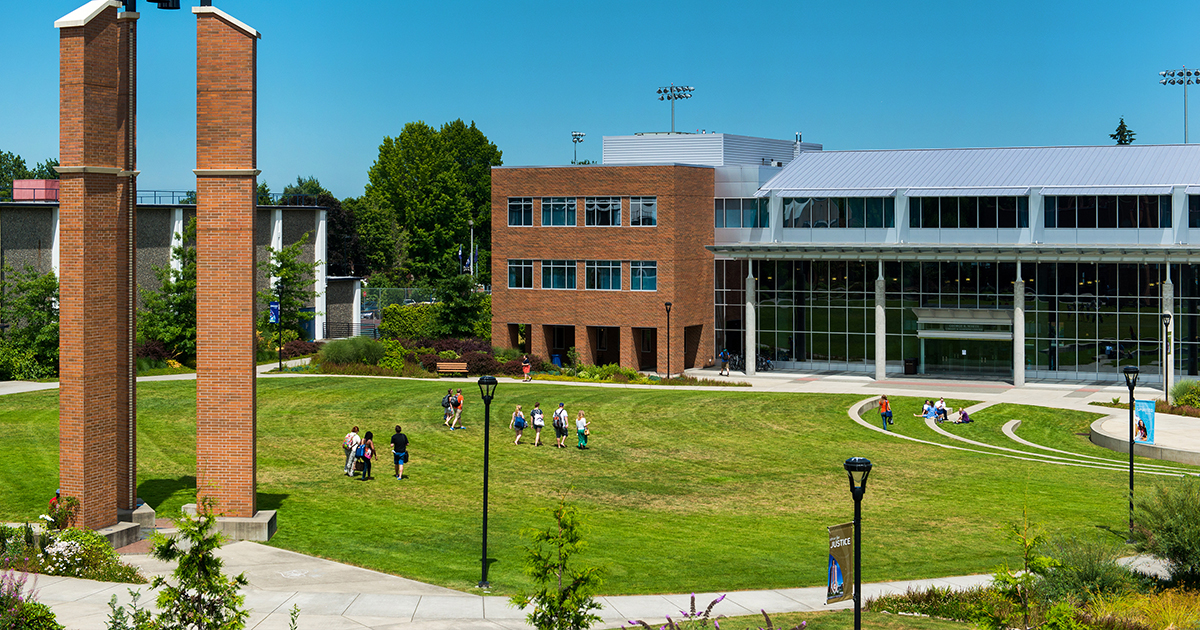 By Cheryl Magness
On Feb. 10, Concordia University, Portland (CUP), Ore., announced that it will close at the end of the spring 2020 semester. The announcement followed a resolution approved by the CUP Board of Regents on Feb. 7.
A statement posted to the CUP website on Feb. 10 said the Board of Regents decision "came after years of mounting financial challenges, and a challenging and changing educational landscape." The complete statement is available at cu-portland.edu/closure.
In a video posted to the CUP website, CUP Interim President Rev. Dr. Thomas Ries said, "The Board of Regents has concluded that, because of the current and projected enrollment and finances of the university, it is impossible for the university to continue to pursue its mission. The board has come to this difficult decision recognizing that it is in the best interests of our students, our faculty, our staff and our partners."
Ries began serving as interim president on Jan. 1.
Following the CUP announcement, the presidents of the Concordia University System (CUS) issued a joint statement, which reads, in part:
"Although the institutions of the Concordia University System operate independently, we walk together in mission. We resolve to help Portland students, who have unexpectedly found themselves in a very difficult situation.
"We are committed to offering pathways that enable our fellow Concordians to find their way to a new Concordia home. Our primary aim in the wake of this announcement is to care for displaced students and faculty and to smooth their transitions" (lcms.org/cus-concordia-portland-statement).
Also on Feb. 10, the LCMS issued the following statement:
"The Board of Regents of Concordia University, Portland, Ore., has announced the closure of the school effective at the end of the current academic semester on April 30, 2020.
"For 115 years, Concordia University, Portland (CUP), has had a profound effect not only on the Portland community but also on the ongoing mission and ministry of The Lutheran Church—Missouri Synod (LCMS). The school's alumni continue to bless this world through the gifts gained and nurtured during their time at CUP.
"The spate of recent closures of colleges and universities across America makes clear the difficult environment confronting small private universities, not least religiously affiliated ones. Colleges and universities nationwide continue to face challenges, even those whose contributions to their communities and the world are laudable.
"The CUP Board of Regents made this painful and prayerful decision based on the university's circumstances. While each school in the Concordia University System is an independent legal entity, their collective impact on the work of the Synod is felt by the entire LCMS community, and we thank God for the diligent efforts of those who labored to find ways for CUP to continue."
Included in the LCMS statement was a comment from LCMS President Rev. Dr. Matthew C. Harrison, who said, "These are trying times, and we ask for the prayers of all as we seek to move forward according to the will of God. I thank the people of Concordia, Portland, who have worked tirelessly to fulfill their vocations of love to their Lord and their neighbor.
"God's plans are not always our plans, and His ways are beyond our searching out. Yet we trust that He will guide us in the days ahead as we commend this situation to His gracious providence and direction" (lcms.org/synod-concordia-portland-statement).  
CUP opened in 1905 as a four-year regional academy for the preparation of LCMS pastors and teachers. Over the next 115 years, it grew to offer undergraduate and graduate degrees in a variety of disciplines, including education, business, nursing, health care, social sciences, religion, math and science. In 2012, CUP opened a School of Law in Boise, Idaho.
The last commencement ceremony on the CUP campus will be April 25. In the wake of CUP's closure announcement, the other CUS schools have announced plans for offering their assistance and support to CUP students seeking to transfer to another CUS institution.
For example, Concordia University, St. Paul (CSP), St. Paul, Minn., is taking steps specifically addressed to assisting CUP nursing and law students. For nursing students, CSP will extend its curriculum to CUP's accelerated tracks of the nursing program. This agreement will result in a seamless transfer of credits for all students in the ABSN (Accelerated Bachelor of Science in Nursing) tracks and a straightforward transition for incoming students. Students already admitted to CUP's accelerated nursing tracks for future terms will also have their admission decisions honored by CSP.
For law students, CUP and CSP have agreed in principle to transfer control (curriculum, faculty, staff and operations) of the Concordia School of Law in Boise entirely to CSP. This transfer will permit students currently enrolled in the law program to continue their education in Boise, but under the administration of CSP. Transfer is subject to the American Bar Association, regional accreditation and any other applicable regulatory approvals.
Dr. Eric LaMott, CSP provost and chief operating officer, emphasized that the goal is for CUP students to be able to seamlessly continue their educational journey as CSP students. Additionally, students will graduate on the same timetable and still earn a degree from a Concordia university.
Find out how other CUS institutions are working to assist CUP students by visiting the links below.
Concordia University, Nebraska
Concordia University, St. Paul
Concordia University Texas
Concordia University, Wisconsin, and Concordia University, Ann Arbor
lcms.org/cup-transfer-cuw-cuaa
Concordia University, Irvine
Concordia University Chicago
Concordia College New York
Posted Feb. 20, 2020