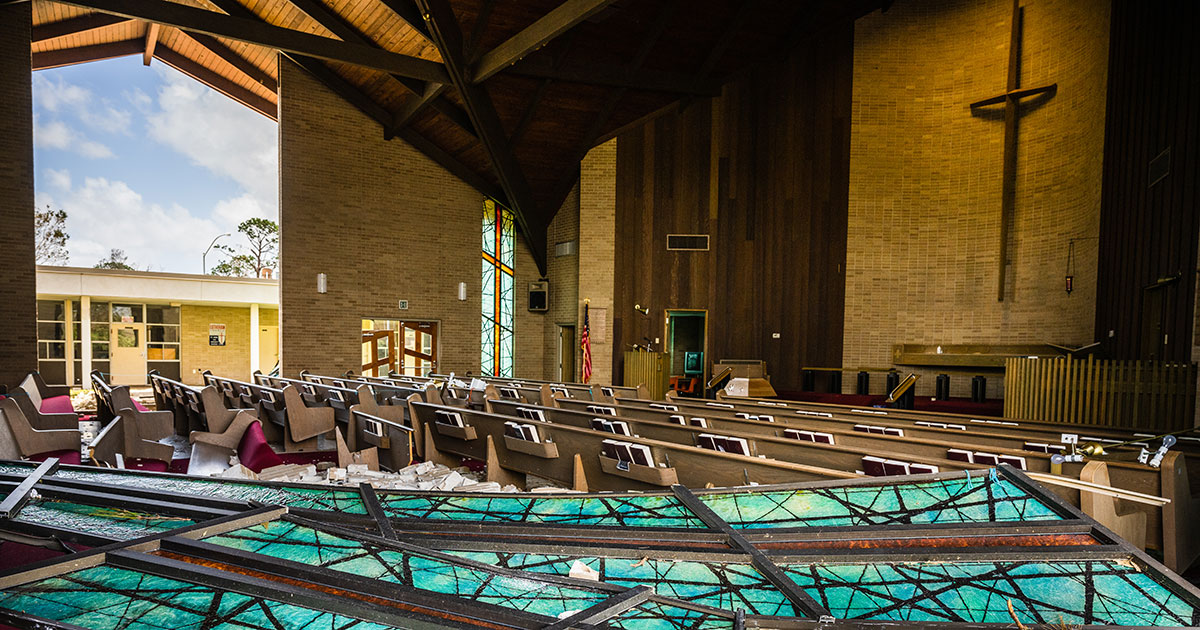 Story by Cheryl Magness | Photos by Erik M. Lunsford
On Aug. 27, Hurricane Laura came ashore near Cameron, La., as a Category 4 storm. With sustained winds of 150 miles per hour, Laura snapped trees, knocked down power lines, tore roofs off buildings and shattered windows across the area. 
While the worst damage was in Louisiana, the storm's impact was also felt in parts of Texas and Arkansas, leaving hundreds of thousands of people without power or water. 
One of the areas most affected by the storm was Lake Charles, La. St. John Lutheran Church in Lake Charles sustained significant damage, including to its sanctuary, which had two opposing walls completely blown out, destroying the stained glass and ruining most of the building's contents.
The Rev. Charles R. Miller, pastor at St. John, said, "The Lord is good. He's going to keep us and direct us, provide for us and do everything for us. … The biggest thing [for those affected by the hurricane] is being there and loving them … [and] bringing them Jesus. We're not going anywhere and He's not, either."