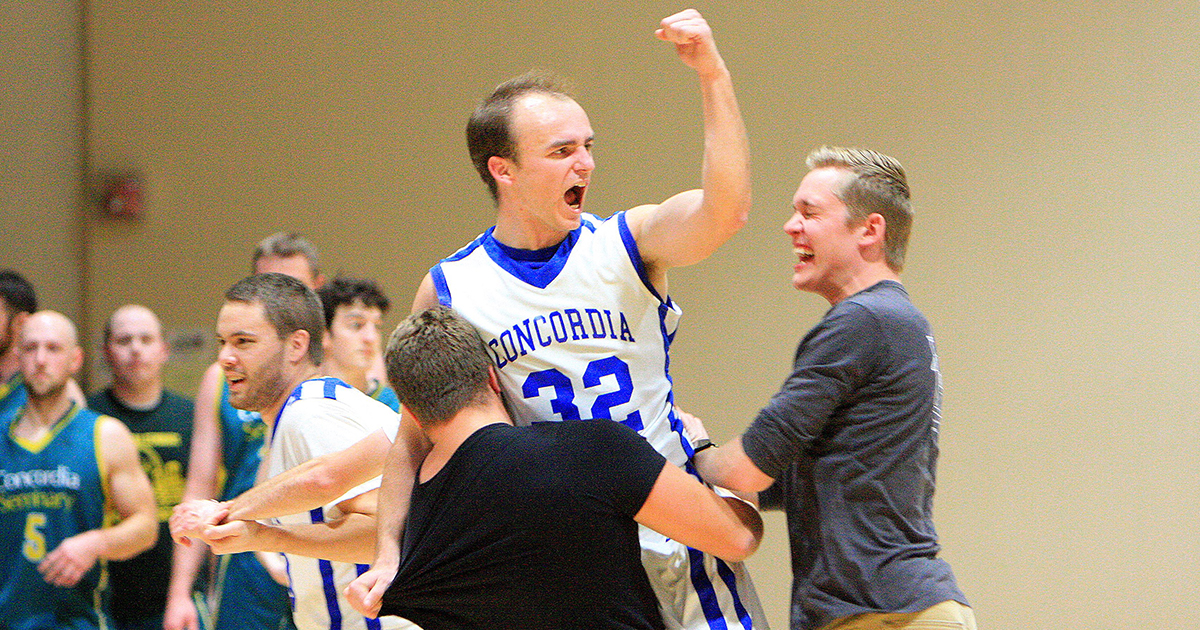 Seminary news
The basketball season at Concordia Theological Seminary, Fort Wayne (CTSFW), wrapped up with a final game on Feb. 2. A highlight of this past season was the annual Tip-Off Tournament on Dec. 6. The tournament featured a game between the CTSFW King's Men and the Concordia Seminary, St. Louis Preachers. The King's Men came through in the end, breaking a 24-year losing streak with a final score of 73–62.
Concordia Seminary, St. Louis, hosted its first Faith and Film Festival Jan. 23–25 and its annual Pre-Lenten Workshop for pastors Jan. 31. The Laudamus choir spring tour will make seven stops in March in the Northeast, including performing at West Point and St. Patrick's Cathedral in New York.
News from LCMS colleges and universities
Connecting faith with academics
The Solus Christus Fellows Program at Concordia University, St. Paul, St. Paul, Minn., provides students with an opportunity to explore why their faith matters, both for their studies and their future careers. Fellows meet weekly and engage in thoughtful discussions of readings that deepen their faith, build community and help them to live well in their various God-given callings.
The program is a result of the Hoffmann Mentoring Initiative to foster a strong Christian intellectual environment and a supportive Christian community for students on campus. The curriculum brings the Scriptures, theological resources and Christian community together to inform and shape students' lives for dedicated service to God and humanity. 
Teaching the visually impaired
In January, Concordia University Wisconsin, Mequon, Wis., launched a Teacher of the Visually Impaired (TVI) program that can be obtained as a licensure or as a specialization within the Master of Science in Education—Special Education program. This offering is an online accelerated program with courses running every 12 weeks, certifying educators to teach students, from birth through age 21, who are visually impaired. Students will learn Braille, orientation and mobility, and teaching strategies for students with vision loss. Learn more at blog.cuw.edu/tvi-program. 
Business dean named
Concordia University, Irvine, Calif. (CUI), has named George W. Wright as the dean of its School of Business and Economics. Wright has served in a variety of senior leadership roles at the business school since 2008. The School of Business, home to the largest undergraduate program at CUI, was recently renamed the School of Business and Economics in order to better reflect its focus.
Excellence in preparation
Educator preparation programs at Concordia University, Nebraska, Seward, Neb. (CUNE), recently received a more rigorous accreditation status from the Council for the Accreditation of Educator Preparation (CAEP), the sole nationally recognized accrediting body for educator preparation.
Programs seeking accreditation from CAEP must pass peer review on five standards, including graduates' teaching performance and the continual use of data to inform program improvement decisions. "Receiving this national accreditation from CAEP is a testament to how Concordia equips future teachers for their vocations through a rigorous program, where they are fully prepared to serve and lead in God's church and world," said Dr. Tim Preuss, CUNE provost.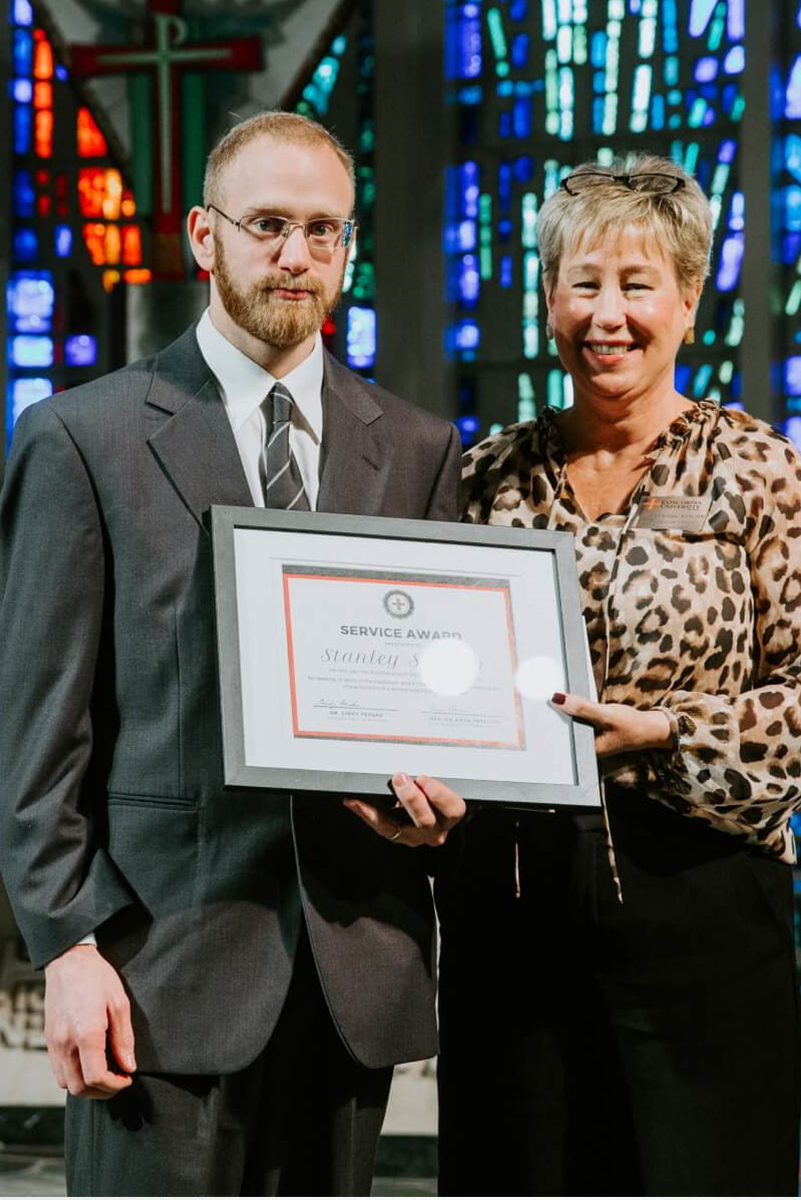 Serving the homeless 
On Dec. 15, Concordia University, Ann Arbor, Mich., celebrated its December commencement, including the School of Nursing's third graduating cohort, the Delta class. Awards are given to members of each nursing cohort who represent the program's core values: compassion, service, integrity and excellence.
The Service Award recipient, Stanley Stinson ('19), was recognized for hundreds of hours of medical mission work, providing wound and foot care to the Detroit homeless population. Check out Fox 2 Detroit's feature of Stinson at blog.cuaa.edu/fox2detroit-stanley-stinson. 
Health care expert addresses commencement
Concordia College New York, Bronxville, N.Y., graduated nearly 400 students on Dec. 15. The choice of commencement speaker — Dr. Jill Kalman, executive director of Lenox Hill Hospital, and a renowned expert in congestive heart failure — reflected the college's commitment to excellence in preparing students for careers in health care.
A Distinguished Alumnus Award was bestowed on Kevin Cook ('76), and Ruth Naomi Floyd was awarded an honorary doctorate for her unique and valuable contribution to the arts, her commitment to music education, and her compassionate care to people living with HIV and AIDS.
CUC Foundation names new CEO 
Jeff Hynes has been named CEO of the Concordia University Chicago, River Forest, Ill., Foundation and vice-president for Advancement. Hynes has served as the interim Foundation CEO for 11 months. In this role, Hynes will provide pivotal strategic leadership and development in the university's relationships with alumni, friends and other supporters. Hynes also will be responsible for creating new fundraising initiatives, as well as maintaining and expanding existing ones, in the university's Foundation office.
Posted Feb. 24, 2020