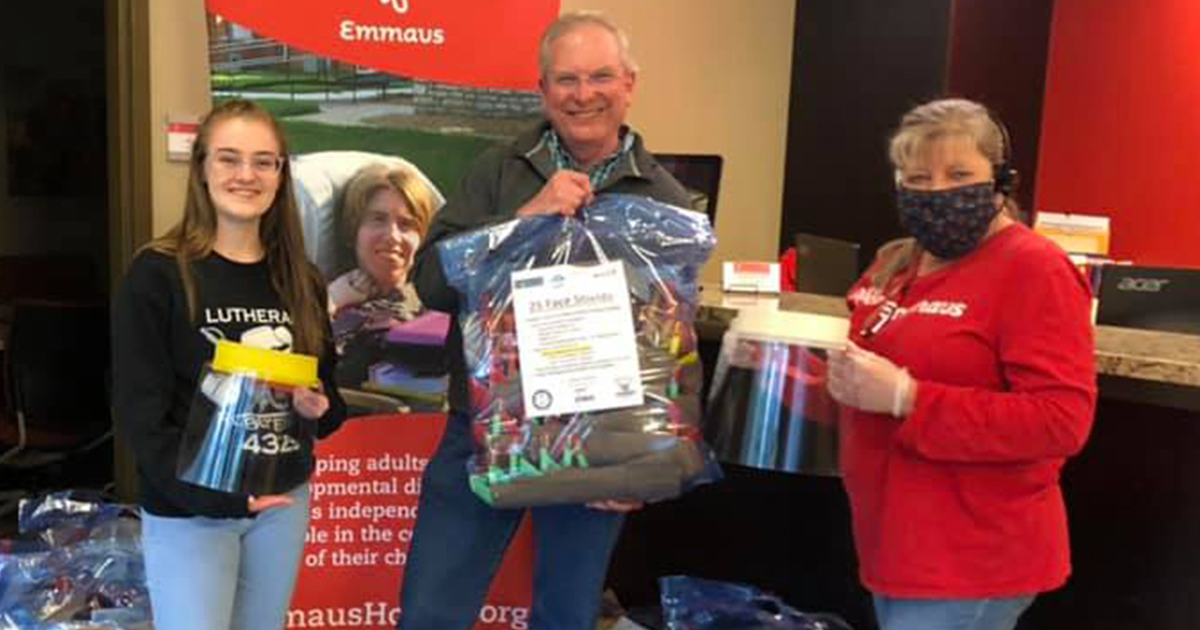 By Cheryl Magness
The coronavirus shutdown drastically changed the way most brick-and-mortar schools around the world wrapped up their academic years, but that didn't stop schools in The Lutheran Church—Missouri Synod (LCMS) from continuing to serve their communities and each other.  
Lunches and backpacks
Heartland Lutheran High School in Grand Island, Neb., held its last day of on-campus classes on March 12. As the school transitioned from classroom-based instruction to school at home, Heartland's senior class began looking for ways to serve their community amid the shutdown. 
During the height of the COVID-19 outbreak in April, Grand Island was one of Nebraska's virus hotspots, recording the highest number of confirmed cases in the state. With the support of Heartland Principal Timothy Leech, the students organized a food drive for families in need. Leech said, "These seniors, with so much taken away from them, focused on sharing the light of Christ with others, not themselves. In this action, God blessed them and their efforts beyond anything we imagined." 
In addition to collecting over 12,000 nonperishable grocery items, the students also received over $11,000 in donations. The cash and approximately three-quarters of the grocery items were donated to the United Way's Food for Thought program, which hosts a backpack drive and provides food to 200 families a week during the summer months. The remaining grocery items were donated to other food banks and shelters in town.
Brianna Van Bibber, one of the Heartland students involved in the food drive, said the ending of her senior year was "definitely not how I pictured it" but that "it was great to see how God works through His children."
"We have done food drives and toy drives in the past," Van Bibber shared, "but never at this level. … We didn't think we would get as many items donated as we did, nor did we think that the whole community would become so involved.
"This is a hard time," Van Bibber continued. "Many individuals have been unable to work, and many students unable to go to school for lunches right now. Making sure there is food in the pantries for all families is really important."
Helping from home
In St. Charles, Mo., a cooperative effort of the Lutheran High School (LHS) of St. Charles County STEM program, Lutheran Foundation of St. Louis, and a group of individual donors has resulted in the production and delivery of over 5,000 PPE face shields to health care workers, first responders and others. The project, called "Help From Home," began in March and is still underway. 
David Zilz, director of LHS' STEM robotics team, the Roboteers, explained that, while many groups around the country have been producing 3D-printed headbands for protective face shields, fewer have been performing all the steps needed to assemble and deliver complete, ready-to-wear shields. He outlined the production process:  
"Face shield units have three major components. The primary structure is the hard, plastic headband that holds the transparency cover and provides attachment points for the strap. To make the headbands, we used 3D printers in the LHS STEM lab, along with printers owned by families and friends of the LHS STEM and robotics programs.
"The other two components, the transparency shield and strap, are also being produced by the LHS network. The straps come from cutting and punching rubber shipping straps and/or from commercially available elastic buttonhole material. Students and families took these materials home and processed them into straps for the face shields.
"There are two different plastic shields being produced: one by cutting and punching standard book-binding covers, and the other by using a laser cutting machine to process sheets of clear plastic into the final shield shape. 
"The LHS STEM lab was blessed to receive a new laser cutting machine to produce these shields thanks to an anonymous donor from the LHS community who was moved by the overall 'Help From Home' effort and wanted to contribute to its success."
Zilz added that the "Help From Home" team has been involved in not only producing and assembling the face shields but delivering them as well, all while following social distancing guidelines. Many of those deliveries are documented at facebook.com/4329roboteers.
Katelyn Sides, an incoming junior at LHS and a member of the Roboteers, said, "As soon as Mr. Zilz announced this project, I knew I had to be a part of it. … We were able to provide PPE for places such as Lutheran Senior Services, Mercy Hospital and the St. Charles County Police Department, who otherwise would have had a hard time finding face shields."
Incoming LHS senior Ella Emerick agreed. "Getting involved with this project seemed obvious to me. The goal of our team isn't just to build robots — we work to provide people with positive opportunities and improve our community. This is something I stand by, and I hope to grow this mentality through all the work that I do."
And incoming sophomore Matt Zilz said he saw the impact of his and his fellow students' efforts when he became involved in helping deliver the shields. 
"A few weeks ago, I was invited to help deliver 500 face shields to Spirit of St. Louis Airport and load them onto a private airplane to be flown to Shreveport, Louisiana. This was a very moving experience for me because, at this point, I knew our local Lutheran initiative was not only meeting a need in the St. Louis area but also supporting communities all over the nation."
International students find stateside community
Like their counterparts in the United States, international Lutheran schools faced a spring semester they never expected. Concordia International School Shanghai (CISS), which has 1,328 students from more than 30 countries, broke for the Chinese New Year on Jan. 23, only to discover that, due to the coronavirus, classes would not resume for the foreseeable future. 
In February, a number of CISS families headed to the U.S., where many have homes, relatives and friends. Through conversations with school leaders in the states, Concordia Shanghai's administration worked to secure temporary school options for the students in the U.S. and offered to pay their tuition while the school in China was closed.
Due to the school closings that eventually transpired in the states, the plan did not turn out quite as expected. Nevertheless, Lisa Baermann, senior director of fund development for CISS, said there were many positive outcomes. Baermann described "hundreds of phone and email conversations" as "principals, admission counselors and teachers worked together to creatively address challenges." 
Baermann continued: "We have an amazingly welcoming system of LCMS schools. They were willing to accept students mid-year, knowing they might even leave in a short time. … I have heard stories of welcome gatherings, play dates, teachers visiting students to drop off supplies, friendships made that are continuing, and how a principal included a student in the school's virtual graduation. 
"We are extremely grateful for the positive outcomes that resulted from this partnership with LCMS schools in the U.S., for it allowed us to highlight in a very tangible way the supportive network of schools and churches to which we belong."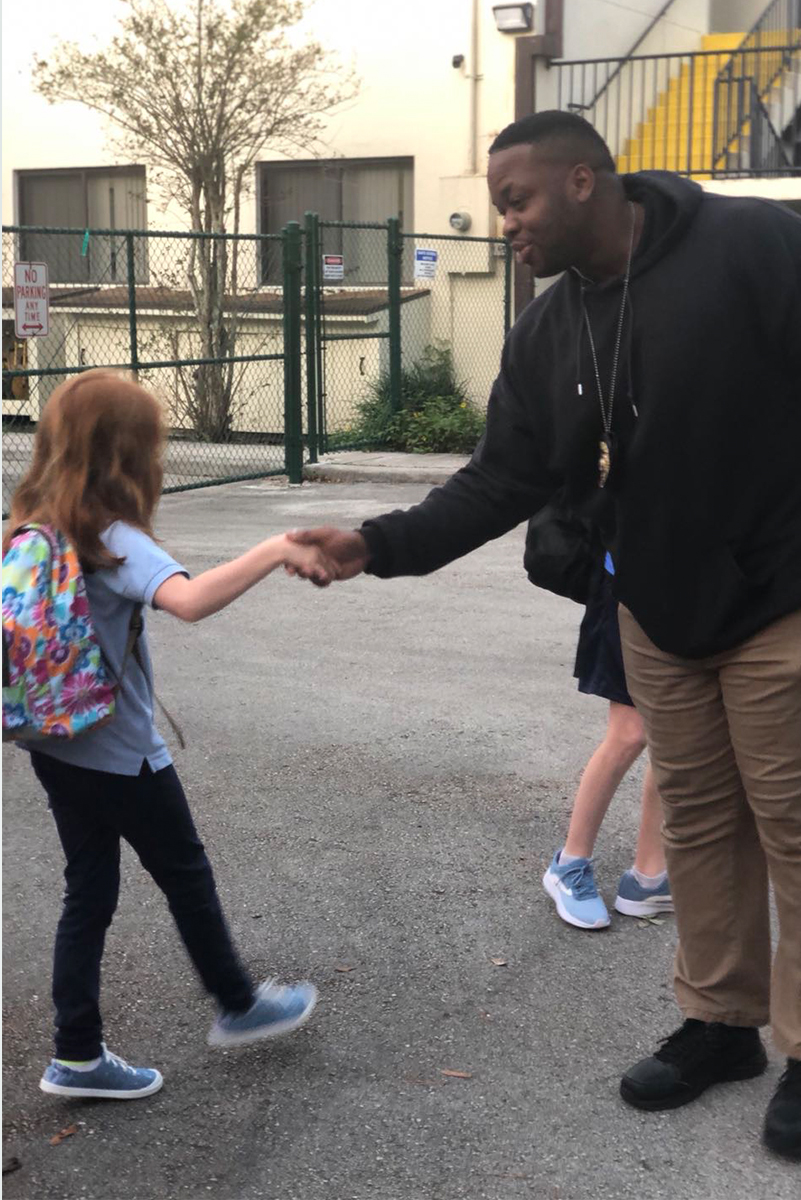 One Concordia Shanghai mother, who enrolled her four youngest children at St. John Lutheran School in Rochester Hills, Mich., said, "My kids began school just two days before schools shut down, and the teachers have been amazing. They have dropped off lessons and books for us and called to check in on my kids."
Another family, who is now back in China, continues to keep in touch with Our Savior Lutheran School in Arlington, Va., where the children attended while they were in the U.S. "The school was wonderful," said the children's mother. "My girls loved [it], and I loved the church very much too."
In early May, the Chinese government began allowing schools in Shanghai to slowly start to reopen. Baermann said, "The school day looks different, with handwashing stations, temperature checks, masks and social distancing now a part of the daily routine. But the care and love extended to students remains the same, just as our God and His love for us remains the same."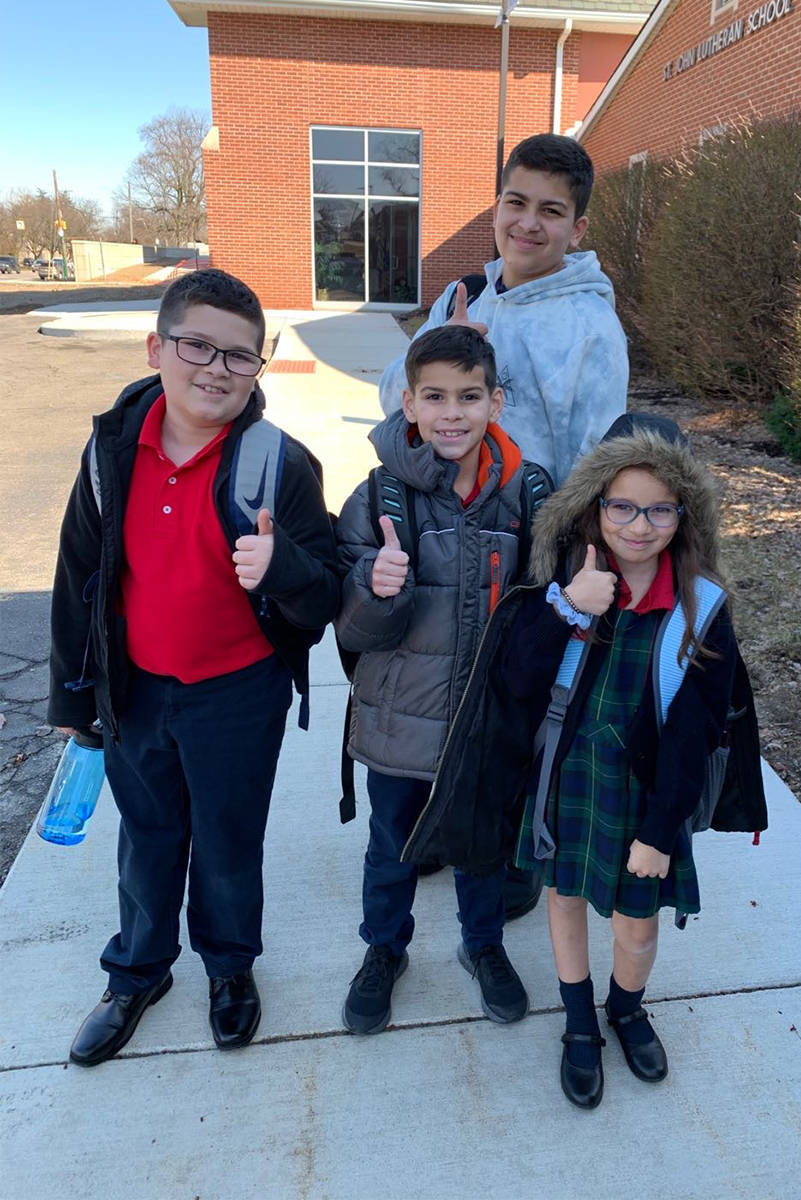 Posted June 29, 2020