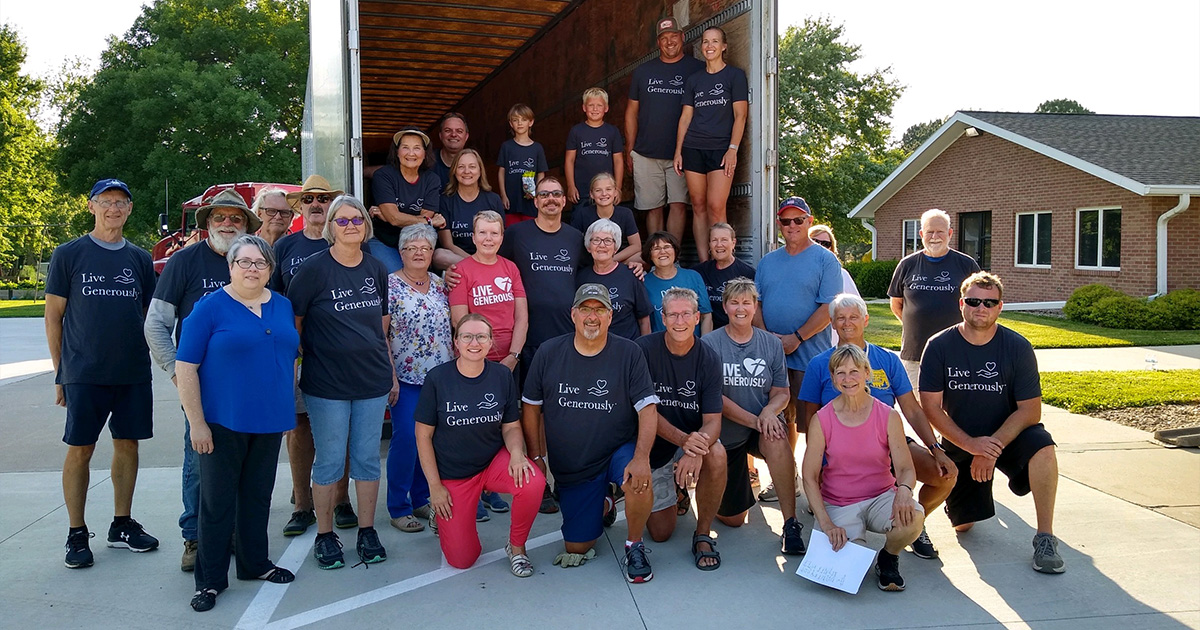 Debate team wins championship 
The forensics program at Concordia University Irvine (CUI), Irvine, Calif., finished the 2020–2021 academic year strong, with the debate team winning the National Christian College Forensics Invitational (NCCFI) championship. Team captains Kaitlyn Gleeson and Sean Nowlan won the championship round as a duo. The NCCFI win marked the debate team's fourth national championship at the annual event, which brings together Christian universities and colleges from across the country to compete against one another. The speech team also posted its highest marks in the program's history, placing third in the President's Division III Team Sweepstakes at the National Forensics Association (NFA) Championship. 
 CTX launches School of Ministry
Concordia University Texas (CTX), Austin, Texas, recently launched the School of Ministry to house all church work programs, including the Bachelor of Arts in Religious Education (DCE), pre-seminary program and multiple certification programs (i.e., Christian Teacher Diploma, Lutheran Teacher Diploma and Lutheran Teacher Colloquy).
Through an interactive cohort model rooted in the Lutheran tradition, students in these programs encounter curricula rich with deep theological discussion and Christ-centered collaboration.
"We want to give our church work students a chance to learn and grow together as well as opportunities to go theologically deeper in the classroom," said Dr. Grant Carey, School of Ministry director.
Fighting off cyberattacks
This fall, Concordia University Chicago (CUC), River Forest, Ill., will begin offering a cybersecurity governance certificate program to prepare students for work in the rapidly growing field of information technology and security. The four-course program, offered in partnership with Dominican University, will be delivered fully online and taught by instructors at both universities. Courses will be scheduled so students can complete the certificate in two semesters. 
The certificate is offered as an added credential for post-baccalaureate or post-master's degree students, as well as for students currently pursuing the MBA at CUC.
"We are excited to partner with Dominican on this certificate program that is relevant and beneficial to students as they enter today's workforce," said Claudia Santin, dean of CUC's College of Business. "Preparing more students to solve cybersecurity challenges is increasingly crucial in a world where people want protection from identity theft and cyberattacks."
CUW begins new doctoral program
Concordia University Wisconsin (CUW), Mequon, Wis., welcomed its inaugural cohort of Doctor of Business Administration (DBA) students to campus the week of July 12–16, marking the official start of CUW's sixth doctoral program. Nineteen professionals are enrolled in the brand-new DBA program. Outside of two on-campus residency requirements, CUW's DBA is offered completely online. In addition to the DBA, CUW offers terminal degrees in pharmacy, physical therapy, occupational therapy, nursing and educational leadership/continuous improvement.
New dean at CSP
Mychal Thom has accepted a call to serve as associate dean of academic innovation and chief diversity officer at Concordia University, St. Paul (CSP), St. Paul, Minn. He most recently served (2016–2021) as head of school at Concordia Lutheran High School in Fort Wayne, Ind.
"Mychal's work among us will increase the university's capacity to help meet the needs of our diverse faculty, staff, alumni, student body and external constituencies as he helps enable our executive leadership team and board," said CSP President Rev. Dr. Brian Friedrich.
Thom said, "I very much enjoy learning about the stories that individuals bring to the table and [being] a part of their life journey, even if only for a little while." He and his family "look forward to joining the CSP community." 
Endowment will help church work students
To honor the legacy of Dr. Rosa J. Young and increase opportunities for African Americans seeking to enter church work vocations in the LCMS, Concordia University Wisconsin and Ann Arbor (CUWAA) has established the Dr. Rosa J. Young Opportunity Endowment. The endowment will provide scholarship assistance to students and serve the church by supporting future pastors, teachers and other church workers. Learn more at blog.cuaa.edu/rosa-young-scholarship.
CUNE donates mattresses
In July, Concordia University, Nebraska (CUNE), Seward, Neb., donated 68 residence hall mattresses to Re-Member, a nonprofit volunteer organization on the Pine Ridge Indian Reservation in South Dakota. This marked the ninth consecutive year CUNE has made a mattress donation to a nonprofit organization.
Re-Member, which works with the Oglala Lakota Nation to improve the quality of reservation life, will use the mattresses for children's bunkbeds built by Re-Member. Members of Faith Lutheran Church and United Methodist Church in Seward helped load the mattresses and provided additional funds and items for the organization.
"The fact that so many people showed up to help meant a lot and made it extra special," said Dr. Kathy Miller, CUNE professor of sociology. "The work went quickly and connected people in something bigger than us. It was a blessing to be a part of it."
Seminary news
Presidential welcome
The Rev. Dr. Thomas J. Egger will be installed and inaugurated as the 11th president of Concordia Seminary, St. Louis (CSL), on Aug. 27. The installation service will take place at 10 a.m. in the Chapel of St. Timothy and St. Titus, with LCMS President Rev. Dr. Matthew C. Harrison preaching and LCMS Missouri District President Rev. Dr. R. Lee Hagan performing the rite of installation. The inauguration will follow at 2:30 p.m. and will include an address by Egger highlighting his vision for the seminary. Both events are open to the public and will be livestreamed at csl.edu/live.
Retreat to the seminary
Luther Hostel is set for Nov. 3–5 at Concordia Theological Seminary, Fort Wayne (CTSFW). The event for both church workers and laity provides an opportunity to retreat to the seminary for worship, study and fellowship. Lectures focus on various aspects of Lutheran theology. Find out more at ctsfw.edu/ctsfw-events/luther-hostel.
Posted Aug. 12, 2021