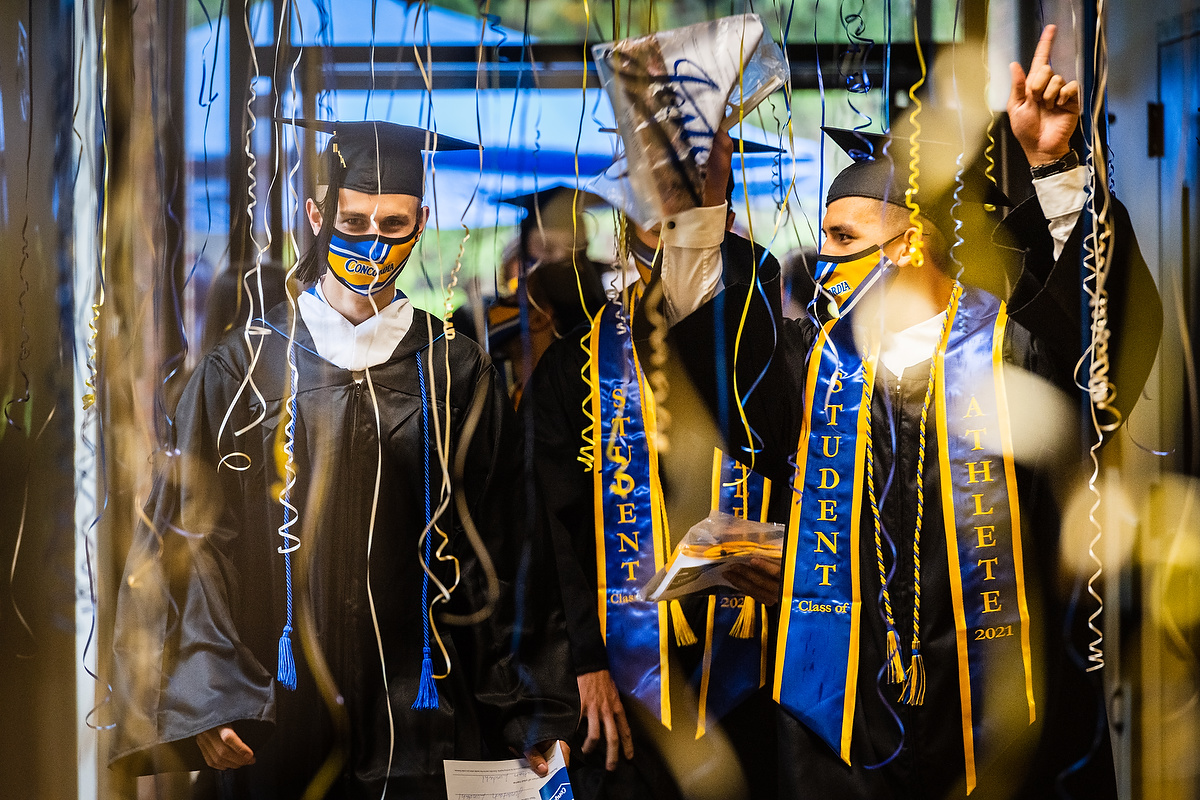 By Pamela Nielsen
Bronxville, N.Y. — To the casual observer, the May 8 commencement ceremonies on the campus of Concordia College New York (CCNY), Bronxville, N.Y., represented a familiar rite of spring, a joyous event occurring thousands of times across the country, including at three other Concordia University System schools on this date. But for the students, families, faculty, staff and extended CCNY community, this day was uniquely bittersweet, the final commencement in the school's history. Founded in 1881, CCNY served for 140 years as the Eastern educational institution of the LCMS. Later this year, it will close its doors for good.  
"Today, you are a Concordia College New York graduate," wrote CCNY President Rev. Dr. John A. Nunes in his letter to graduates in the commencement booklet. "You join nearly a century and a half of impact-makers whose positive influence on our world is incalculable." 
"This school means a lot to Lutherans in this part of the country," commented the Rev. Dr. Jeffrey Skopak, pastor of Grace Lutheran Church in Jacksonville, Fla., noting "the sheer volume of church workers on the Eastern seaboard that attended [CCNY] … as a senior college or a junior college or a preparatory school." Skopak, a CCNY alum, served as campus chaplain through the final days of the spring semester. "God is going to work through this and through us in this," he said.  
Through tears of joy and sorrow, new CCNY graduate Irene Pirn described herself as "very grateful, so grateful" and her time at CCNY as "some of the best years of my life. … It's sad, but …  I know that we're still going to be friends and family from here on. This doesn't change anything."
Pirn, from Cleveland, graduated with a bachelor's degree in Lutheran education and a Lutheran teacher's diploma. She will continue an internship at an area congregation and is considering deaconess studies after that. 
Anna Regan, also from Cleveland, will transfer to Concordia University Wisconsin (CUW), Mequon, Wis., for her senior year. "[CUW was] kind enough to take all my credits and give me a teach-out plan with one semester on campus before student teaching in the spring," Regan said. One of many students with whom the campus staff and faculty worked to transfer to other colleges and universities, she credits Nunes for his advocacy for her to CUW.
"Concordia has been an amazing experience for me," said Nina Simone Grizzle, who graduated with a bachelor's degree in early childhood education. "I'm so sad to see it all end, but … I've met lifelong friends. … It's just been an awesome experience."
A day of beginnings
LCMS Atlantic District President Rev. Derek Lecakes, who was awarded an honorary Doctor of Humane Letters by CCNY, told the graduates, "Today is a joyous day, but it is also a difficult day. … There are a lot of questions to be answered. … But you, today, are being recognized for being equipped to be thinkers — not to have every solution for the problem of tomorrow, but to … know how to think through and arrive at the best solution.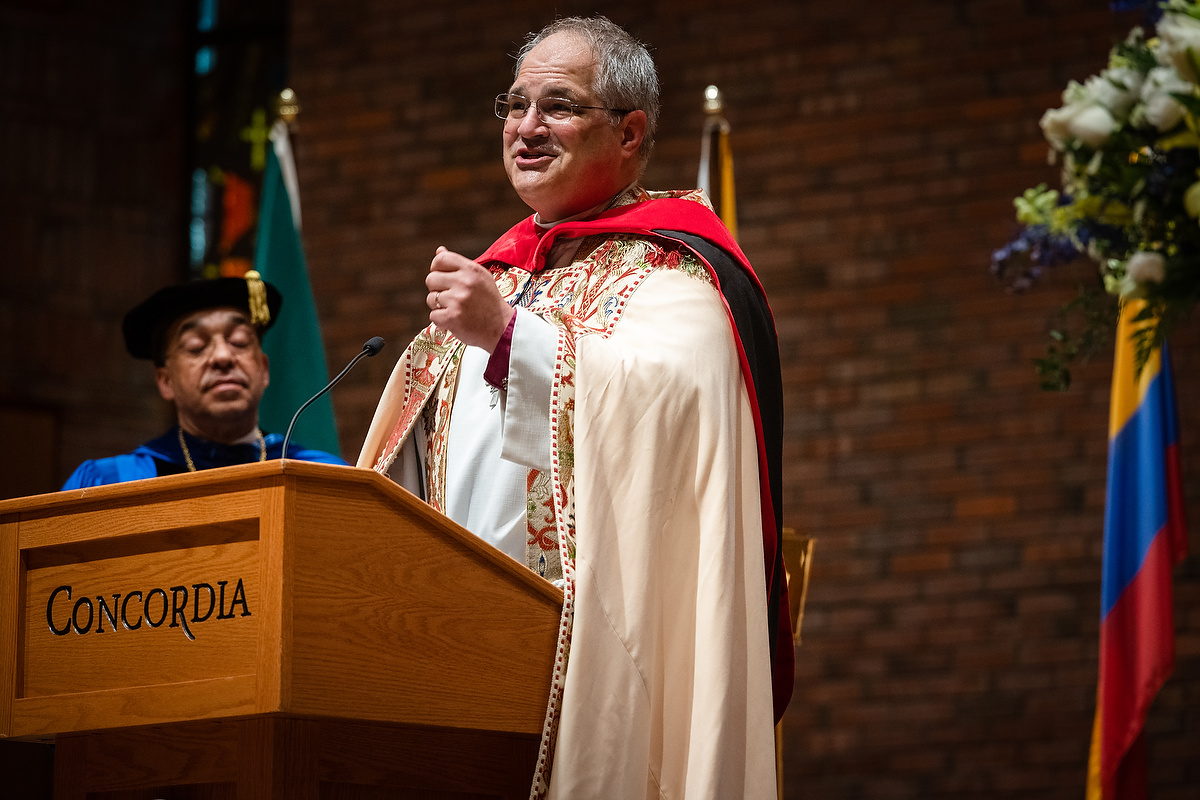 "Jesus said, 'Abide in my love.' … It is that love which fills us and overflows, and I would pray … that as you go out from this place … filled with love that begins and ends in Christ, you would be sent out to live a life of passion, a life of purpose and a life of service."
Due to continuing state COVID-19 restrictions, the commencement was spread out over eight hours, with degrees conferred, one student at a time, in a nearly empty Sommer Center. The day's events were also livestreamed.
Bringing down the gavel for the last time, Nunes said, "My friends, we are in the midst of endings, but today is about beginnings. Hundreds of newly minted Concordia graduates are ready to give the world their passion, purpose and service. And that is the cause for boundless gratitude and well-deserved celebration."
Skopak closed the ceremonies with the Benediction and shared the lyrics of "Sing for Joy," a much-loved choral anthem sung annually by CCNY choirs that was written by CCNY President Emeritus Rev. Dr. Ralph Schultz and his wife, Dorothy.
"Commencement": A word that means "beginning," used to mark the end of one's work in the pursuit of an academic degree. There could be no more fitting word to describe this event at CCNY. An ending, yes, but by God's grace, an occasion of numerous beginnings. We sing for joy, indeed, sometimes even through tears. 
Posted June 1, 2021