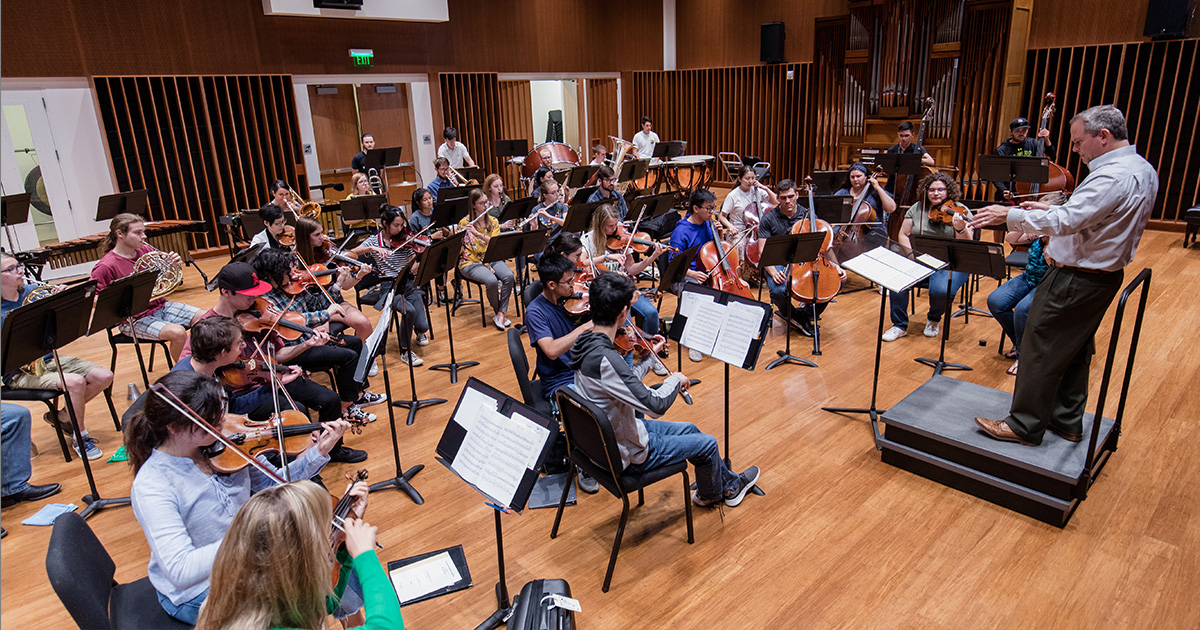 In February, Concordia University Irvine (CUI), Irvine, Calif., announced the successful completion of its comprehensive "Forward in Faith" campaign, which exceeded $100 million, making it the largest campaign in CUI history. 
Launched in 2013 with an original goal of $85 million, the campaign focused on new facilities, scholarships, academic programs and the university's endowment. 
"To witness donors place their confidence in our academic tradition and in our Concordia family in this way is both remarkable and historic," said Dr. Michael Thomas, who began serving as CUI president in January 2020. "Celebrating this accomplishment, however, during the current circumstances of our state and country, calls for some reflection. While some of our students and their families face difficulties, it's our hope that this campaign will strengthen our ability to support them."
Over 10,000 donors — made up of alumni, parents, churches and community members — contributed to the record-breaking campaign. While the campaign will strengthen the CUI student experience for years to come, its anchor building began serving students in fall 2019. One wing of the Borland-Manske Center is home to CUI's music and choral programs and features a professional recording studio. Christ College, CUI's School of Theology, is housed in the adjoining wing. 
The "Forward in Faith" campaign has also allowed CUI, the only NCAA Division II university in Orange County, to upgrade baseball and track-and-field amenities and add field lights. Science facilities in Founders Hall were updated this past summer. Academic programs and student learning experiences outside the classroom, such as mission trips, research projects and study abroad, received an $11 million investment, while the annual fund, set to offer scholarships for years to come, exceeded its original goal of $14 million.
The university's endowment, which nearly tripled in size with an added $20 million in gifts, is already impacting students' lives. Graduate student Joseph Navarro, the first recipient of the Concordia Dream Scholarship for doctoral students in the School of Education, grew up in East Los Angeles as the youngest of five. He did not graduate from junior high or high school but attended community college and is now working toward his doctorate in education at CUI. Navarro, who works as a youth career planner for a workforce development program, said the scholarship is helping him achieve his dream of becoming a school principal or superintendent. "As I tell the at-risk youth I work with, to achieve your dreams you have to have ganas (drive)." 
"We thank God and our donors for Concordia's most successful fundraising campaign on record," said Tim Jaeger, CUI vice-president of Advancement, Marketing and Communications. "It's a testament to the value that our donors place on a Lutheran Christian education. We also want to recognize the leadership of former CUI President Dr. Kurt Krueger." 
Campaign co-chairs Paul and Cathy Schroeder said, "Concordia has always faithfully looked forward to what God has planned for the university. The 'Forward in Faith' campaign is something we did now for our students in the future." 
"Forward in Faith" is CUI's fourth major fundraising campaign in its nearly 45-year history.
Posted June 2, 2021