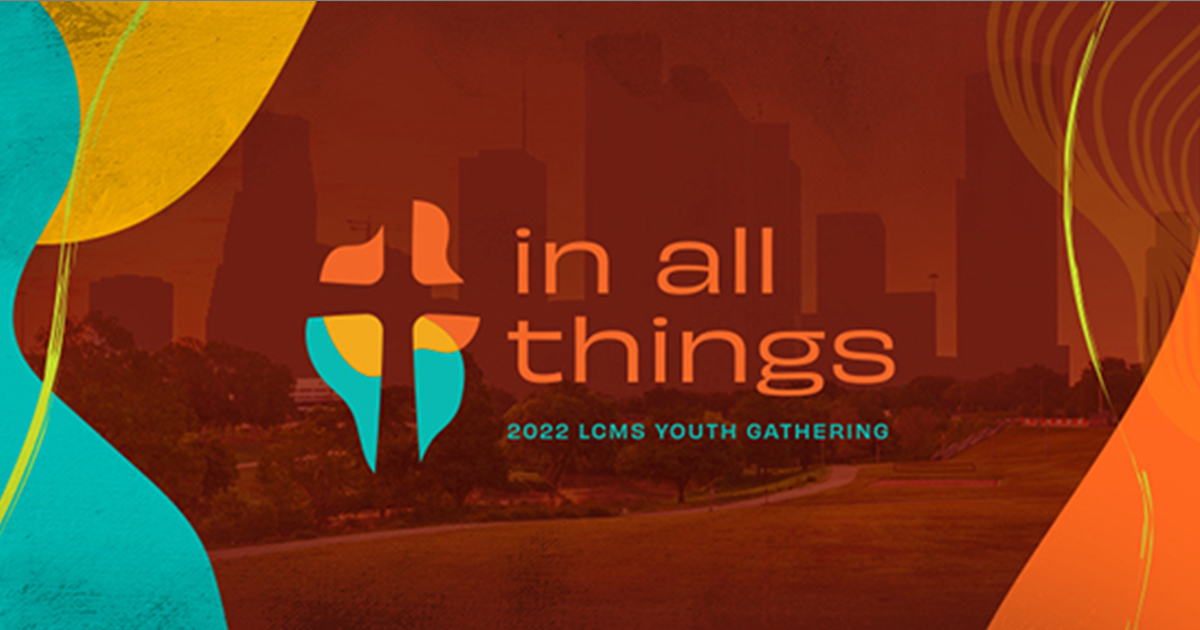 By Stacey Egger
Every three years, thousands of young adult and adult volunteers come together to make the LCMS Youth Gathering run smoothly. Many of those give up an entire week to volunteer — a significant time commitment. 
The 2022 Gathering, which will be held in Houston July 9–13, 2022, is offering a new volunteer track that will allow more people to get involved, even if they don't have a full week to commit. 
"Team Flex," as the new track is called, is open to anyone age 19 and up who wants to volunteer for any amount of time at the Gathering — as little as four hours for a single day, or up to eight hours a day for the whole week. Team Flex volunteers will serve a variety of roles, so the Gathering planners are inviting volunteers of all skill sets to apply.  
In addition to the flexible hours, Team Flex volunteers do not have to pay a registration fee. They are also welcome to apply through April 2022. (Applications for the other volunteer positions close in 2021.) Team Flex volunteers are responsible for their own lodging, food and travel to and from the Gathering. 
"Team Flex is a great new opportunity for those who want to serve, whether they are local to the Houston area, or from elsewhere," said Leslie Sullivan, who serves on the 2022 Gathering's Team Flex Planning Team. "As the name gives away, Team Flex is meant to be very flexible! … 
"These volunteers will help in lots of areas, and see all the parts of the Gathering, from the people to the technology. This is an amazing opportunity to share and experience God's love." 
Team Flex joins a variety of volunteer opportunities the Gathering has offered in past years and will offer again in 2022. These include opportunities for adults age 25 and up to serve as Gathering Ambassadors (formerly known as Community Life Builders or CLBs) or Gathering Ambassador Team Leaders, and for young adults ages 19 to 25 to serve as Squad Leaders, Team Captains or Young Adult Volunteers (YAVs). 
To learn more about volunteer opportunities at the Gathering, or to apply for a volunteer position, visit lcmsgathering.com/volunteer.
Posted May 6, 2021