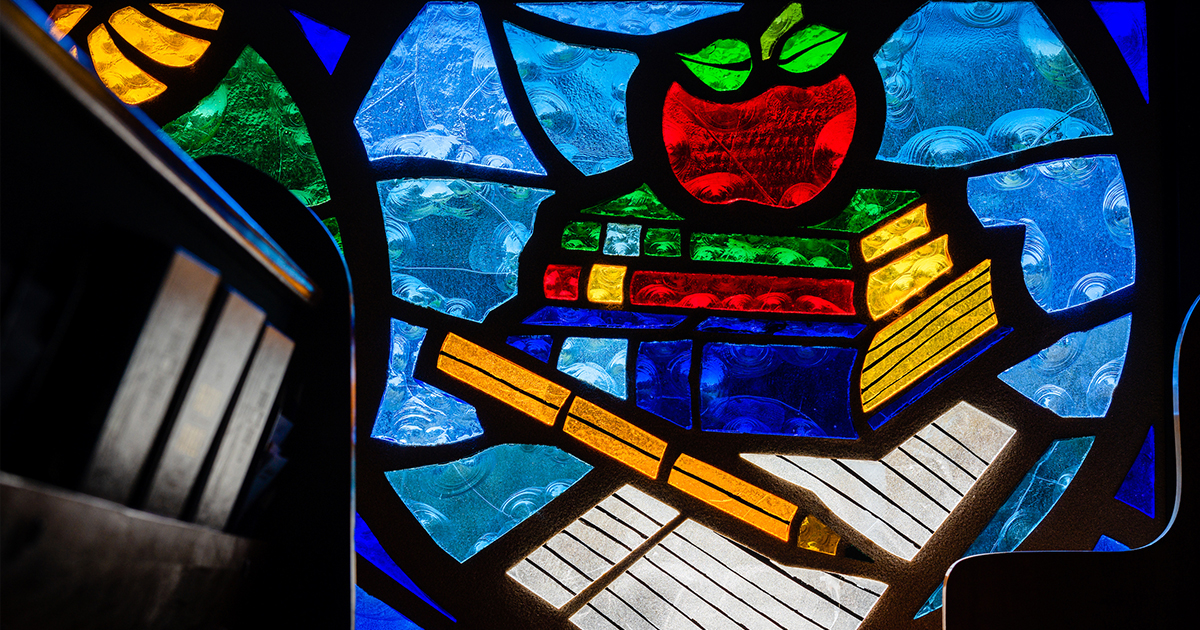 On Feb. 22, Lutheran Education Association (LEA) announced its 2021 list of distinguished educators. Award recipients are nominated by their colleagues for being active in their local/Lutheran community, demonstrating a commitment to serve Christ, and showing excellence in meeting the social, emotional, spiritual and cognitive needs of children, youth, adults and/or families.
Mark Brink, executive director for School and Youth Ministries for the LCMS Florida-Georgia District, received the Christus Magister award. The award, given annually since 1965, has long been considered LEA's premier award, with the recipient chosen by the LEA Board of Directors. Honorees demonstrate excellence in teaching, administration, research and leadership, among other things.
Brink was described by his nominator as "encouraging, welcoming and supportive" and as one who provides "wisdom and leadership" for district leaders and "support and care" for district schools. Asked about his greatest joys in ministry, Brink said, "Working with a great team and celebrating their accomplishments with them is awesome. God has blessed the church with so much incredible talent to accomplish His mission, and I love giving people the opportunity to use theirs to His glory and for the benefit of people He places in their path."
Before serving the Florida-Georgia District, Brink served as a teacher and principal in Lutheran schools in Illinois, Florida and Georgia. He has also served in the areas of youth ministry, older adult ministry, athletics, Sunday school, social ministry and family ministry. He has a bachelor's degree in Elementary Education and Speech from Concordia University Chicago, River Forest, Ill., and a master's degree in Administration and Supervision from Nova Southeastern University in Fort Lauderdale, Fla.
Brink has been married to his wife, Mary Beth (Bickel), for 43 years. He is a father and grandfather who enjoys golfing, FaceTiming with his family and making Carolina Reaper salt.  
Other LEA 2021 award recipients are:  
Distinguished Lutheran Elementary Administrator
Mike Schiemann, Forest Hills Lutheran Christian School, Cornelius, Ore.
Distinguished Lutheran Early Childhood Administrator
Janis King, St. John's Lutheran School, Napa, Cal.
Distinguished Lutheran Early Childhood Teacher
Becky McKinney, Central Lutheran School, Newhall, Iowa
Distinguished Lutheran Elementary Teacher
Ruth Wiedenmann, St. Luke's Lutheran School, Oviedo, Fla.
Distinguished Lutheran Middle School Teacher
David Gesch, Redeemer Christian Academy, Wayzata, Minn.
Outstanding New Lutheran Early Childhood Teacher
Hanah Singer, Salem Lutheran School, Tomball, Texas
Outstanding New Lutheran Elementary Teacher
Hannah Sugita, Our Shepherd Lutheran School, Avon, Ind.
Outstanding New Lutheran Middle School Teacher
Samuel Gmirek, Epiphany Lutheran School, Houston, Texas
Outstanding New Lutheran Secondary Educator
Brian Loesel, Concordia Lutheran High School, Fort Wayne, Ind.
Distinguished Retired Lutheran Educator
Kenneth Palmreuter, Rapid City, S.D.
LEA is an LCMS Recognized Service Organization. For more information about LEA or this year's award recipients, visit lea.org.
Posted May 6, 2021