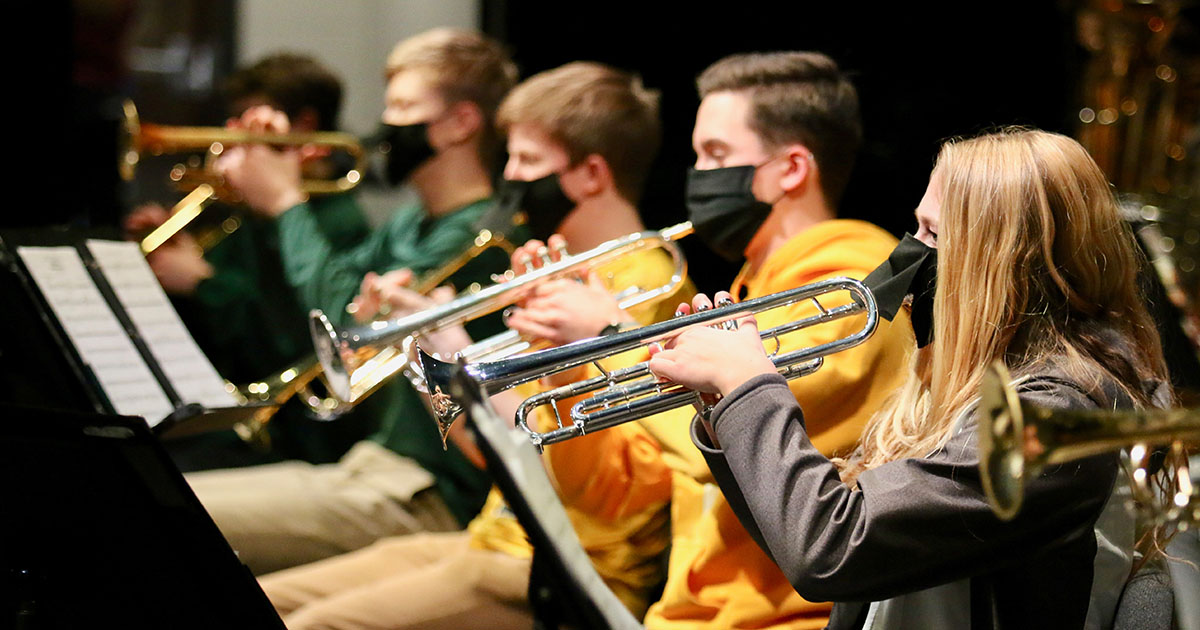 By Kali Thiel
In a time when live sacred music opportunities are scarce and physical distancing is still the norm, more than 3,000 people from across the United States joined together for a virtual concert event that featured the music ensembles of Concordia University Chicago (CUC), River Forest, Ill., and Sheboygan Lutheran High School (LHS) in Sheboygan, Wis.  
On March 12, over 65 LCMS churches and organizations from 37 states, along with participants from Canada and South Korea, tuned in for the "From Coast to Coast: Praising Father, Son and Holy Ghost" concert. With professional production services courtesy of CUC alumnus Phil Grimpo's production company, Inspirmedia, the concert was streamed live from Sheboygan Lutheran's new 30,000-square-foot worship and fine arts center. 
Jay Christopher, a lifelong supporter of Lutheran education, sponsored the livestream. He is founder of Thatcher Corporation (an incubator for small business startups), and also co-founded The Pampered Chef with his wife, Doris. 
"While COVID-19 has stolen many milestone moments from us," LHS Music Director Matt Thiel shared in his opening address, "it has also given us permission to be creative, to think outside the box, and to experiment with things that perhaps we would not have otherwise tried — things like a livestreamed concert that unites brothers and sisters in Christ across the United States."  
The event marked the final stop of the CUC Wind Symphony's mini spring tour. Under the direction of Dr. Richard Fischer, the CUC Wind Symphony delivered dynamic performances at Lake County and Living Word Lutheran high schools in Wisconsin ahead of the Friday night concert. Performers followed COVID-19 safety protocols by physically distancing, cleaning and sanitizing chairs and equipment, and wearing performance masks during rehearsals and performances.
"After more than a year without performances, it was a true joy to be able to play and lift our musical praises to the Lord," said Fischer. "With so many people tuning in, the concert was reminiscent of the day when we will all join together again in His kingdom, praising our Lord and Savior forevermore."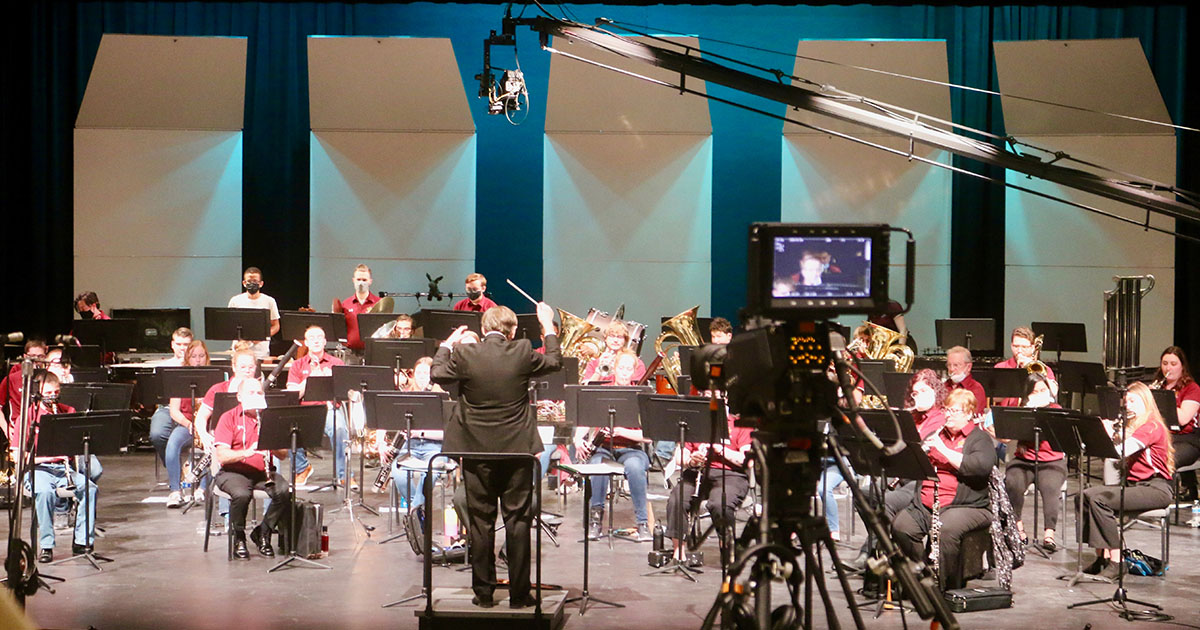 For a full list of participating congregations, and to view a playback of the concert (available for a limited time), visit lutheranhigh.com/coast-to-coast-concert. 
Kali Thiel (kali.thiel@cuw.edu) is director of university communications for Concordia University Wisconsin, Mequon, Wis.
Posted May 4, 2021