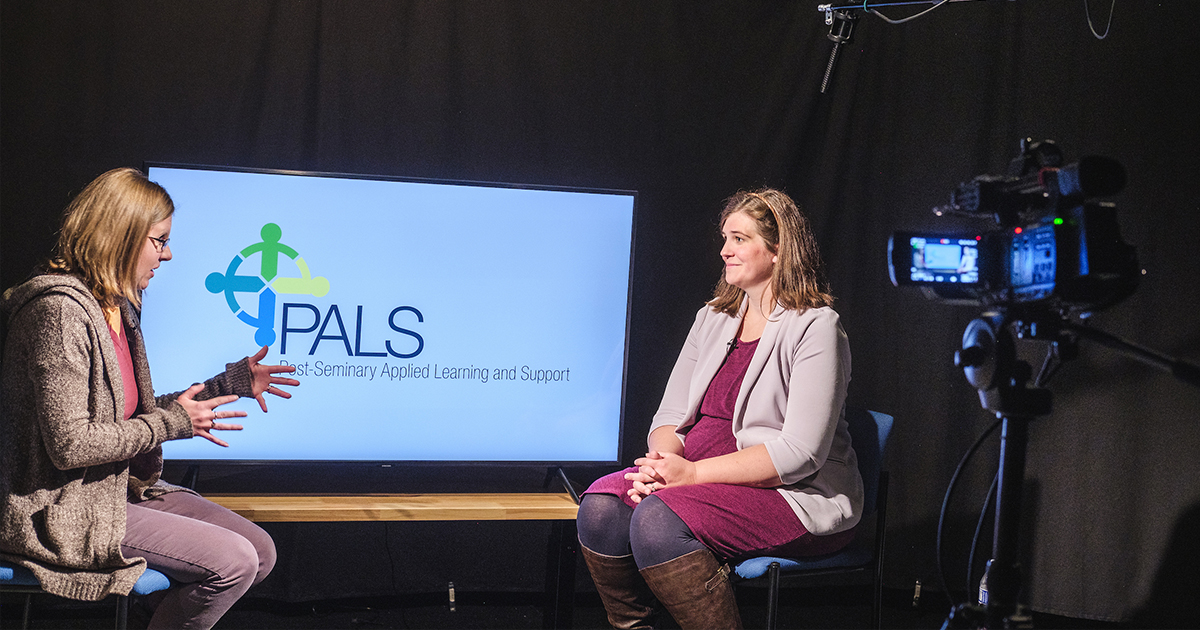 PALS, or Post-Seminary Applied Learning and Support, is a collaborative effort of the LCMS Pastoral Education department and the Synod's districts to help new pastors and their wives in the transition from seminary to parish ministry. A new PALS resource developed especially for pastors' wives is now available.
The resource, titled "Faith to Follow: Transition from the Call to the Church," was written by Kate Meadows, a second-year pastor's wife in South Dakota. Meadows is married to the Rev. Bryan Meadows, associate pastor of Zion Lutheran Church in Rapid City, S.D. She has a Master of Fine Arts in Professional Writing from Western Connecticut State University and has written for a variety of publications.
The new resource corresponds to the last four chapters of Meadows' book Faith to Follow: The Journey of Becoming a Pastor's Wife and includes a study guide and six video modules. Topics addressed include:
Wrestling with God after the call;
Community in the church;
Contentment and sacrifice in the church; and
Faith in your role as a pastor's wife.
A copy of the book has been sent to each facilitating couple in the PALS program, and facilitators can request sets of books for use during a PALS meeting. Thanks to multiple grants, including several from Lutheran Women's Missionary League, the books are available at no cost, at the request of PALS wives facilitators, for use with their PALS wives participants.
To find this new course in the PALS catalog, visit lcms.org/how-we-serve/education/pastoral-education/pals-study-topics.
For more information about PALS, visit lcms.org/pals. 
Posted Jan. 19, 2021