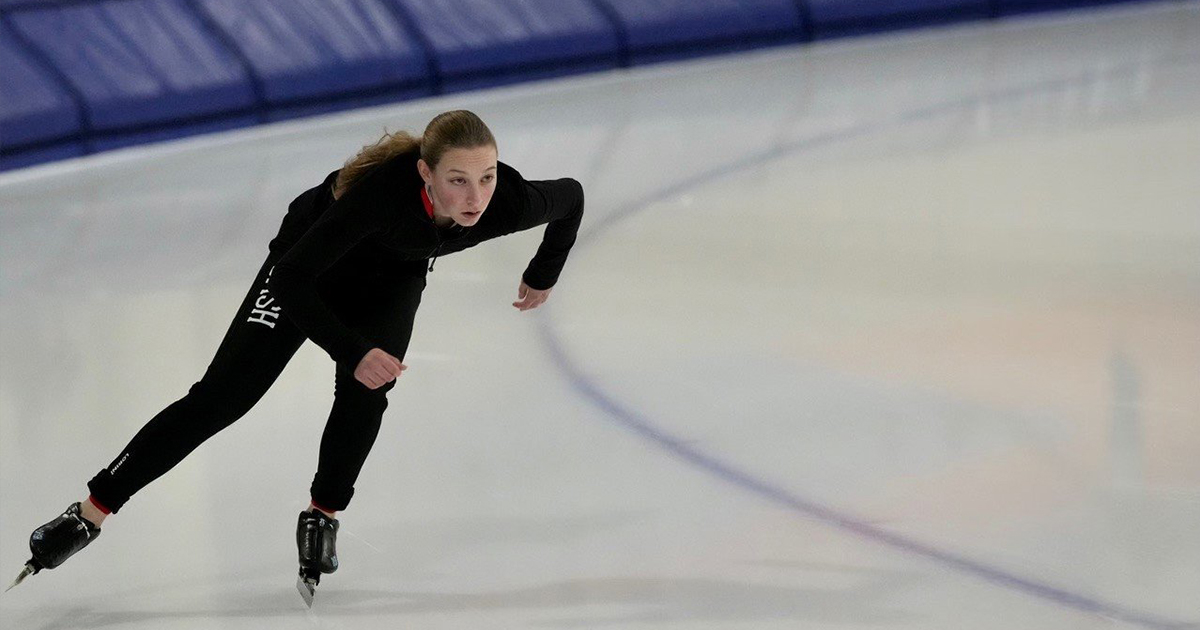 Skater qualifies for Olympic trials
Eliana Fuchs, a sophomore health care administration major and lacrosse player at Concordia University Wisconsin (CUW), Mequon, Wis., qualified for the U.S. Olympic speed-skating trials, held in January at the Pettit National Ice Center in Milwaukee. Fuchs began her speedskating career only three years ago. On Friday, Jan. 7, she turned in a 500-meter time of 41.88 seconds. While not fast enough to qualify for the 2022 Winter Olympics in Beijing, Fuchs says she intends to continue training for the 2026 Olympic Games. Read more at blog.cuw.edu/olympic-trials.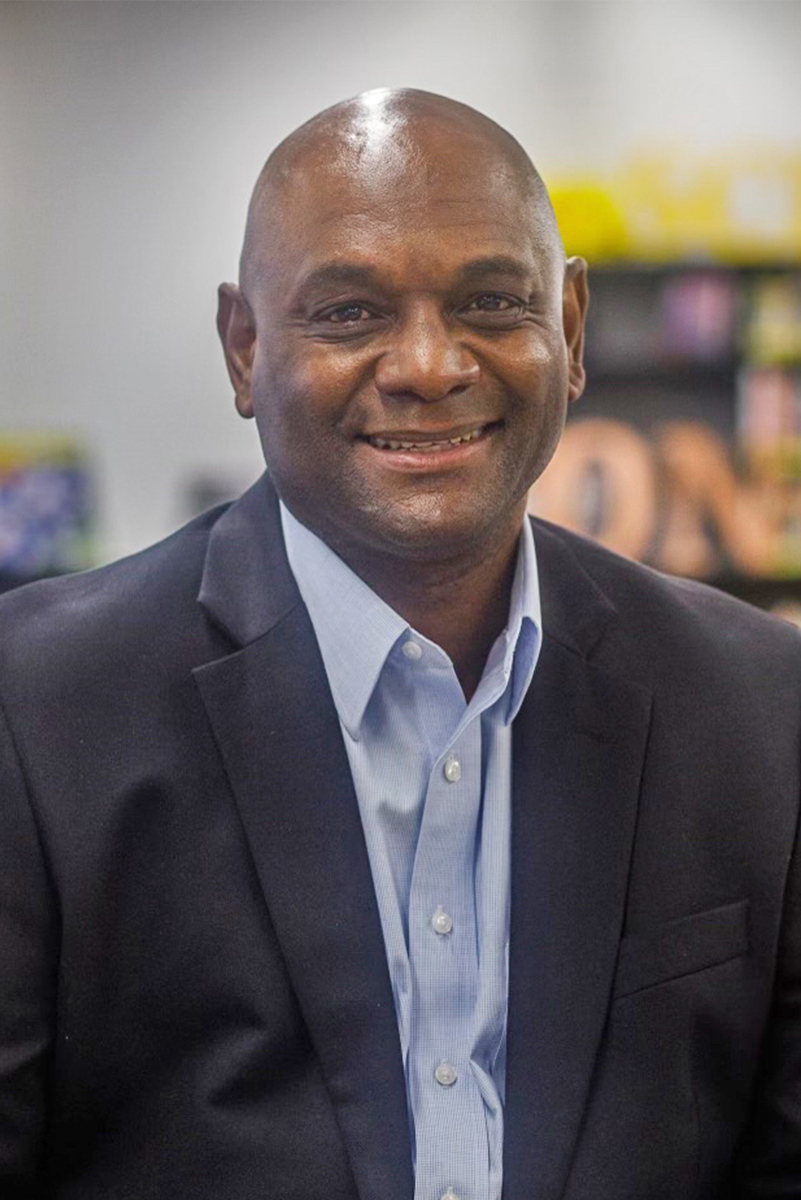 MLK observance 
On Jan. 18, in observance of Martin Luther King Jr. Day, the Rev. Amos Gray presented "Remembering the Stories" at Concordia University, Nebraska (CUNE), Seward, Neb. Gray, an LCMS pastor, has worked with youth for more than three decades, first in the mental health sphere and now in the church. He believes that engaging the next generation will lead to a brighter future for many generations to come. 
Lincoln Laureate
Jesse Muehler, a senior at Concordia University Chicago (CUC), River Forest, Ill., was named CUC's 2021–2022 Lincoln Laureate for excellence in both curricular and extra-curricular activities. The prestigious Abraham Lincoln Civic Engagement Awards are presented to one student from each of the degree-granting institutions in Illinois every year. 
Muehler has been involved in a variety of student activities, from singing in Kapelle every semester to serving as executive director of Concordia University Dance Marathon (CUDM), which raises money for Lurie Children's Hospital of Chicago. He has also held leadership roles in CUC4Life and Concordia Youth Ministry. After graduation, Muehler plans to teach English in a Lutheran school. "I'm looking forward to sharing the Gospel through word and deed with my future students on a daily basis," he said.
Tops in education
The Doctor of Education (Ed.D.) program at Concordia University Texas (CTX), Austin, Texas, was recently ranked as the fourth-best doctorate in education program and the fourth-best online doctorate in education program by intelligent.com, a privately funded website dedicated to providing information about institutions of higher education. 
CTX also secured best-program rankings in the categories of master's in sports management (19th), computer programming (36th), best online college in Texas (39th), most affordable online bachelor's in computer science (42nd), and best MBA program (44th). Learn more about the CTX Ed.D. program at concordia.edu/edd.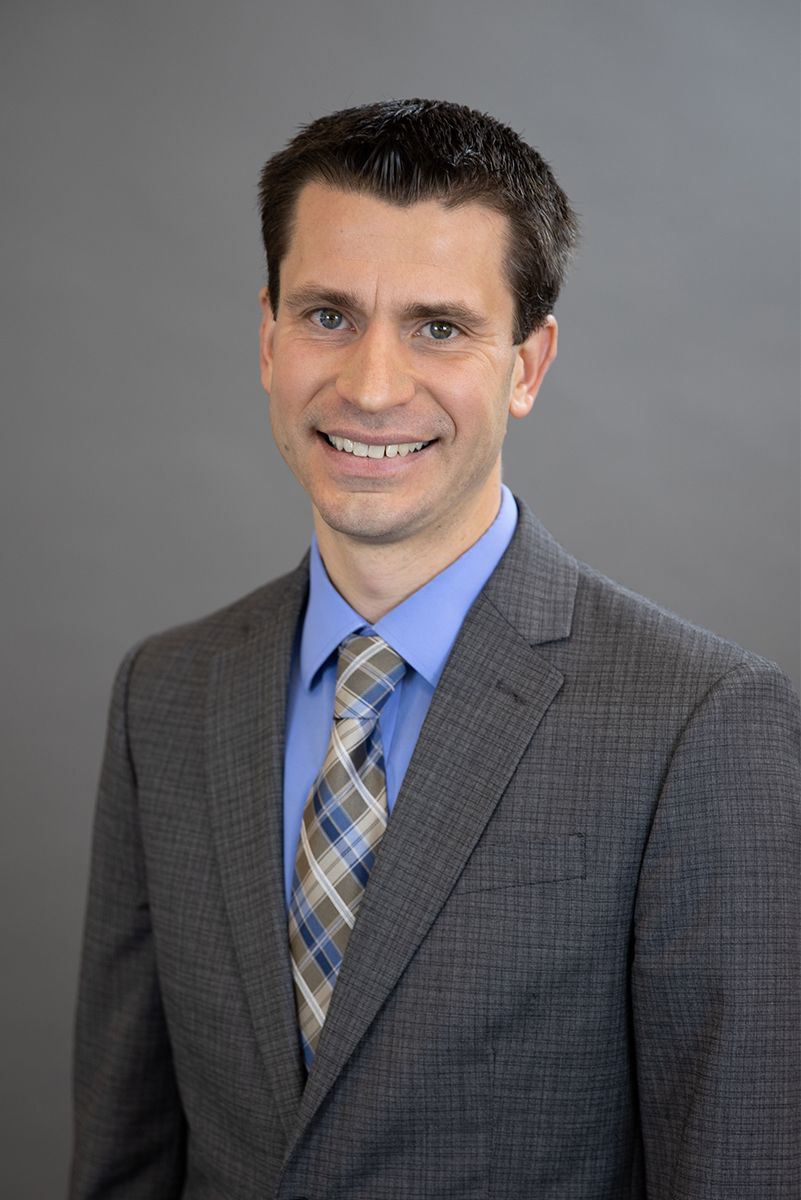 Expanded role
The Rev. Dr. Mark Koschmann has been named associate vice-president for Academic Affairs, Faith and Ministry at Concordia University, St. Paul (CSP), St. Paul, Minn. In this expanded role, Koschmann will continue to lead the Theology and Ministry department while lending his expertise to campus programs that support CSP's Lutheran identity. His responsibilities will include supporting the recruitment and retention of LCMS students; collaborating with the university ministry team; representing the university at church-related events; and fostering relationships with churches, schools and various LCMS constituencies.
OT program recognized 
The Accreditation Council for Occupational Therapy Education has granted candidacy status to the Occupational Therapy Doctoral (OTD) program at Concordia University Ann Arbor (CUAA), Ann Arbor, Mich. As a result of this action, CUAA may begin to admit students into its OTD program and welcome its first cohort of students in July 2022. Learn more at blog.cuaa.edu/otd-accepts-applications.
Posted Feb. 10, 2022