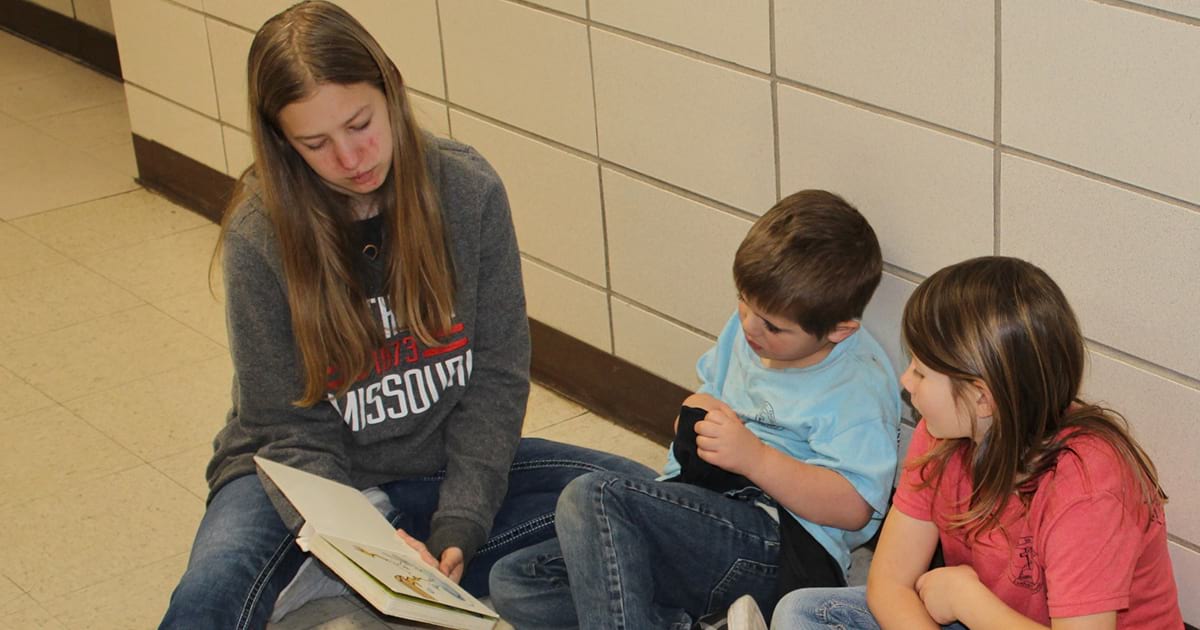 Campus Clips is an update on the Synod's schools, universities and seminaries that is published monthly, online and in print, in Reporter, the official newspaper of the LCMS. 
Chapel families 
United in Christ Lutheran School, Frohna, Mo., encourages its students to build relationships with one another by way of chapel "families" — multi-age groups of approximately 10 students of various grade levels. Within their "families," students take part in a variety of activities that enable them to serve others, develop socially and emotionally, and practice leadership. In doing so, both the younger students as well as the older ones learn to live and work together as brothers and sisters in Christ.
United in Christ is an association of three LCMS congregations in Perry County, Mo.: Concordia Lutheran Church in Frohna, Salem Lutheran Church in Farrar and Trinity Lutheran Church in Altenburg. Two of these congregations, Concordia and Trinity, were founded in East Perry County during the Saxon immigration of 1839, and they immediately established schools. Over the years, the three congregations have collaborated in a variety of ways, with United in Christ being the most recent. United in Christ was established in 2010 and opened its doors in 2011. 
Learn more about United in Christ Lutheran School.
Visit and earn
Incoming Fall 2023 traditional undergraduate students who visit the campus of Concordia University Wisconsin (CUW), Mequon, Wis., between now and Nov. 15 are eligible to receive a $1,000 Visit Scholarship. Regardless of intended major, the scholarship will be applied to the student's financial aid award if he or she chooses to enroll at CUW. The university offers a variety of visit options. See the CUW website for more details. 
Inaugural OT cohort
July 5 marked the official start of the Doctor of Occupational Therapy (OT) entry-level program at Concordia University Ann Arbor (CUAA), Ann Arbor, Mich. The program has 13 learners in its inaugural cohort on the CUAA campus. According to the Bureau of Labor Statistics, employment of occupational therapists is projected to grow 17% from 2020 to 2030, much faster than the average for all occupations combined. Learn more at the CUAA website.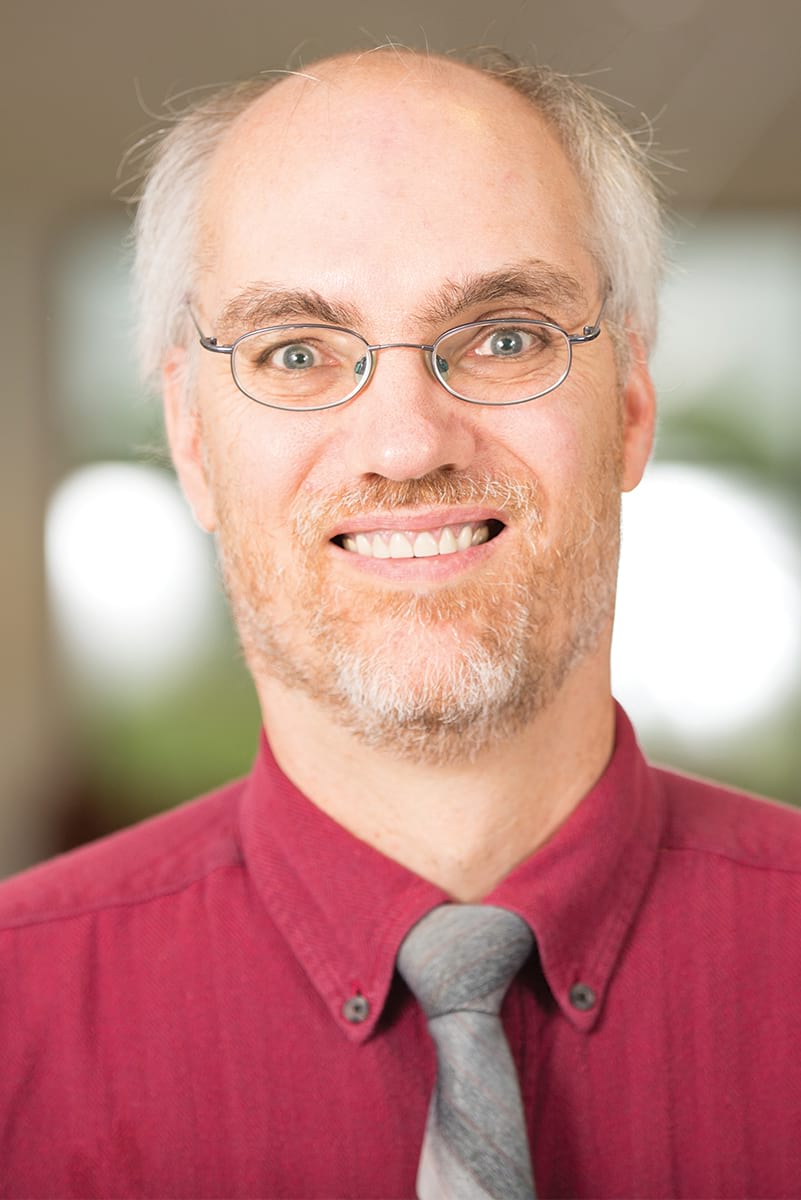 Honored teacher
In May, Dr. Joseph Herl, professor of music at Concordia University, Nebraska (CUNE), Seward, Neb., was awarded a Doctor of Letters, honoris causa, by Concordia Seminary, St. Louis.
Herl has served on the CUNE faculty for more than two decades, receiving the Outstanding Teacher Award in 2018. His research and writing in the area of hymnology have distinguished him as a world-class scholar in his field. His book, Worship Wars in Early Lutheranism, and his contributions to The Hymn Tune Index by Nicholas Temperley are widely read and cited. 
Future leaders
Concordia University, St. Paul (CSP), St. Paul, Minn., is launching the Christian Thought and Leadership Community this fall. The inaugural cohort of first-year students will participate in discussions of Lutheran readings that deepen their faith, build community and help them to live out their various God-given vocations. Participating students will live in Hyatt Village and take three required courses together. In partnership with CSP Student Life, the CSP Theology Department and CSP Ministry, students will have the opportunity to network with churches, nonprofits and community groups; attend excursions throughout the Twin Cities; and connect with upperclassmen, mentors and alumni.
District office relocates to CUC
Concordia University Chicago (CUC), River Forest, Ill., was pleased to welcome the LCMS Northern Illinois District (NID) staff to the CUC campus in August. The two organizations will remain independent but bound together in Christ as the NID relocates from its former location in Hillside, Ill. The move stems from the work of a district task force on district resources established by the district's 59th convention. 
"[CUC] and the NID are already deeply connected in our confession of God's Word and in our work across the region," said Dr. Russell Dawn, president of CUC. "Concordia is eager to further strengthen our relationship with the NID in our Christ-centered service to our students and the common good."
Busy fall at CTSFW
Concordia Theological Seminary, Fort Wayne (CTSFW), is holding a variety of fall events. Anyone considering a career in ministry is invited to this fall's Prayerfully Consider Visit, Oct. 13–15. Christ Academy: College, happening Oct. 27–30, gives prospective students an immersive experience that can be helpful when considering God's call. Luther Hostel (Nov. 2–4) and Good Shepherd Institute (Nov. 6–8) are just around the corner! Finally, early bird registration for Symposia 2023 — taking place Jan. 17–20, 2023 — is open through Nov. 30. During this time, the $180 registration cost is reduced to $150. Find out more about these events and register at the seminary website.
Back in session
The 184th academic year at Concordia Seminary, St. Louis, began Aug. 26 with an opening service in the Chapel of St. Timothy and St. Titus after a week of orientation for new students. During the service, the Rev. Dr. Ronald Mudge Jr. was installed as seminary provost. 
Other installations included the Rev. Dr. David Adams as the W.G. Ray and Louis J. Rechtzigel Professor of Biblical Studies; the Rev. Dr. Joel Elowsky as the Frank and Valerie Fuerst Professor of Historical Theology; and the Rev. Dr. Timothy Saleska as the Gustav and Sophie Butterbach Professor of Exegetical Theology. 
The Rev. Dr. Vilson Scholze was recognized as a visiting professor from São Leopoldo, RS, Brazil. He will serve at the seminary for two years. Vicarage and internship assignments also were announced for pastoral and deaconess students in the Specific Ministry Pastor, Ethnic Immigrant Institute of Theology and Center for Hispanic Studies programs. 
Posted Sept. 13, 2022