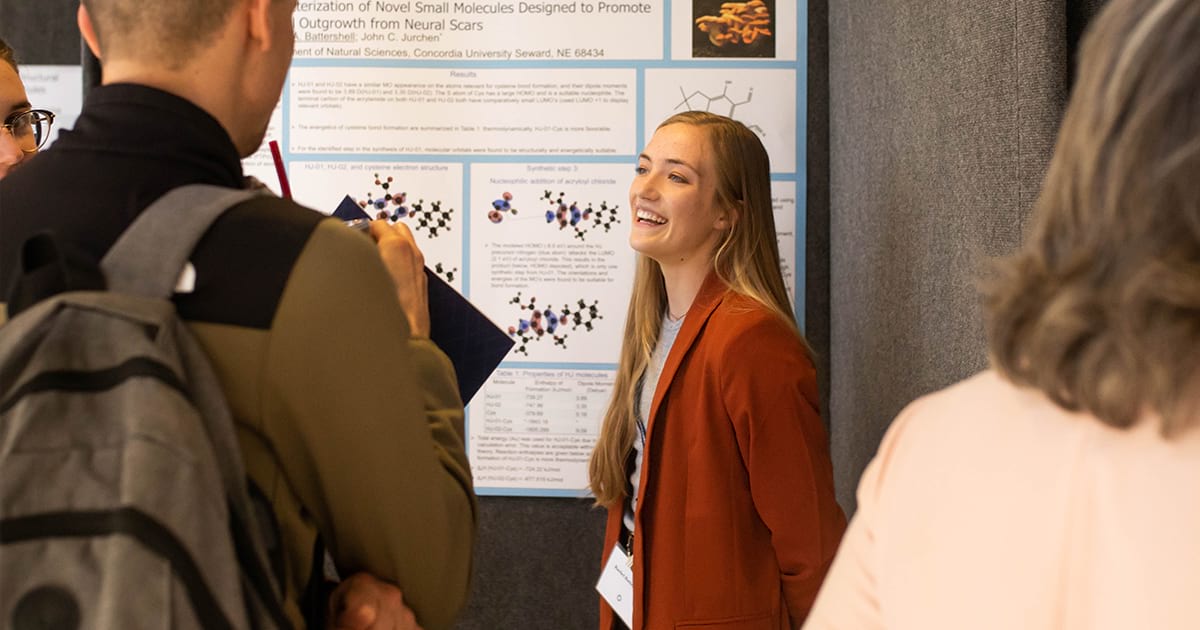 Academic symposium
The 11th annual Academic and Research Symposium at Concordia University, Nebraska (CUNE), Seward, Neb., was held on April 25. More than 100 students gave presentations, with topics covering almost every academic field, including art, literature, psychology, chemistry, physics, biology, history, theology, geography and mathematics. 
Dr. Brian Albright, associate professor of mathematics and organizer of the symposium, called it "a great opportunity for students to showcase their God-given academic talents in a friendly, collegial environment."
Upholding human dignity
Concordia University Chicago (CUC), River Forest, Ill., welcomed the Rev. Dr. Gilbert Meilaender as the latest speaker for its Lectureship in Christianity, Humanities and Public Life. Meilaender's talk, delivered to an audience of faculty, staff, students and members of the community, was titled "How Shall We Think About Equal Human Dignity?" Earlier in the day, a select group of students and faculty had the opportunity to meet with Meilaender.
Meilaender is a senior research professor at Valparaiso University in Valparaiso, Ind., and the author of many books and articles on Christian ethics and bioethics. The Lectureship in Christianity, Humanities and Public Life is funded by Dr. and Mrs. C. Ross Betts.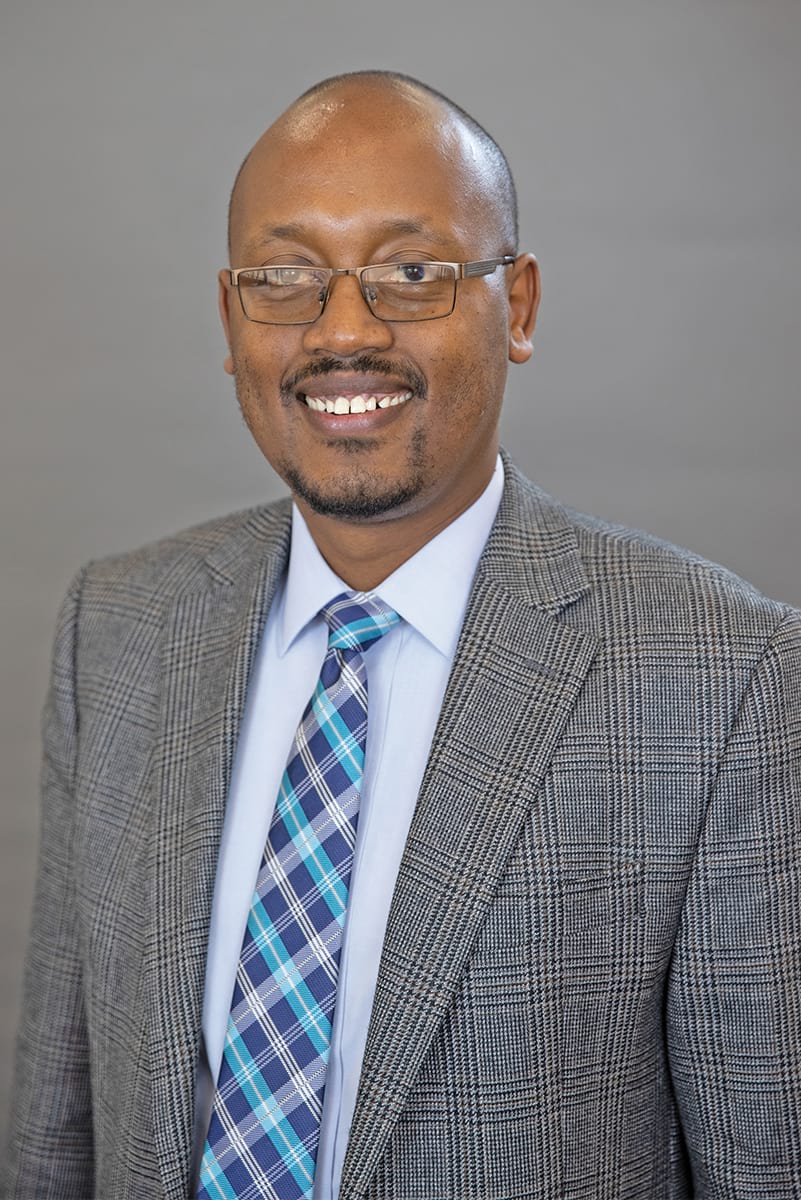 New role for Deressa
Concordia University, St. Paul (CSP), St. Paul, Minn., has named the Rev. Dr. Sam Deressa, assistant professor of Theology and the Global South, as the CSP Fiechtner Chair for Christian Outreach. A full-time CSP faculty member since 2018, Deressa teaches courses in global Christianity, Christian-Muslim relations and biblical Christianity. In March he lectured in Kenya, and in May he participated in a roundtable discussion on "Islam in the City" at the Multiethnic Symposium at Concordia Seminary, St. Louis.
Boesslings join CTX staff
In January, the Rev. Jake Boessling was installed as campus pastor and director of campus ministries at Concordia University Texas (CTX), Austin, Texas. Boessling's wife, Nicolette, also joined the CTX staff as director of adult and graduate admissions.
This fall, under Boessling's leadership, CTX will launch a new initiative called "Gather, Grow, Go" that will provide opportunities to share the Gospel on campus, in Austin and around the world. 
Help for Ukraine
Concordia University Wisconsin (CUW), Mequon, Wis., continues to support its partner university in Ukraine, most recently by waiving course fees in May and July for students impacted by the Russian invasion. The free courses are available to any student who is currently enrolled at Ukrainian-American Concordia University (UACU), which former CUW president Rev. Dr. John Buuck co-founded more than 23 years ago. UACU had been based in Kyiv, Ukraine, but since the invasion most of the school's 70-plus employees and 600 students have fled the country. 
Concert at 'The Hill'
On May 3, the music ensembles of Concordia University Ann Arbor (CUAA), Ann Arbor, Mich., received a rare opportunity to perform at the historic Hill Auditorium in downtown Ann Arbor. "The Hill" opened in 1913 and is known for its excellent acoustics. The CUAA wind ensemble, orchestra and choir performed a dozen pieces under the direction of Dr. William Perrine and Dr. John Boonenberg.  
Leader of the Year
Natalie Bergler, a 2022 graduate of Concordia University Irvine (CUI), Irvine, Calif., was named National Leader of the Year for Academics and Research by Omicron Delta Kappa (ODK). She is the first CUI student to be nationally recognized by ODK. Bergler graduated summa cum laude with a Bachelor of Arts in Liberal Studies (science emphasis) and a minor in Global Cultural Studies. She served as a CUI lead core math tutor and as co-leader of Beloved, the CUI women's campus ministry. She also served as the president (2021–2022) and secretary (2020–2021) of CUI's ODK circle (chapter). 
Seminary news
Awards convocation
Concordia Theological Seminary, Fort Wayne (CTSFW), held its annual awards convocation on May 10. The awards are given in recognition of excellence in academics and service. 
Summer carillon series
Music lovers should mark their calendars for the annual outdoor Summer Carillon Concerts at Concordia Seminary, St. Louis (CSL), set for Tuesdays in June at 7 p.m. Featuring national and international carillonneurs, the concerts are free and open to the public. Guests are invited to bring lawn chairs, blankets and picnics and enjoy the music on the beautiful CSL campus. The seminary's carillon is one of more than 180 carillons in North America. The 49 bells have been played atop Luther Tower since 1971 and are dedicated to all pastors who have served the LCMS. 
Posted June 14, 2022