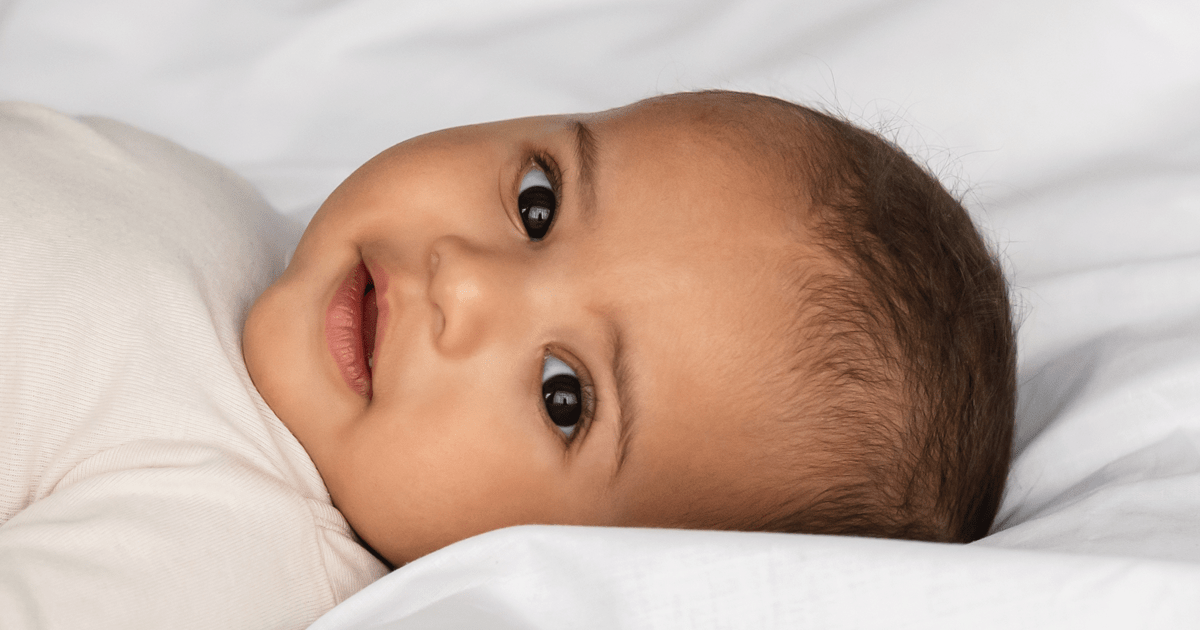 ---
Life Ministry of The Lutheran Church—Missouri Synod (LCMS) applauds the action of the U.S. Supreme Court to correct the egregious and mortal error codified in Roe v. Wade. We now encourage each state government to follow suit by passing and administering laws that protect human life. The people of the LCMS will continue to pray for the government and all in authority, that we might all live peaceful and quiet lives (1 Tim. 2:1–2).
We rejoice that the truth of God's desire for His creation was reflected in the court's consideration and decision issued in Dobbs v. Jackson. God's Word and natural law together teach that life is precious and death is the enemy of all living things. Killing violates our being as humans and cannot be sought as a solution or option for individuals. The lie of abortion has caused immeasurable harm to our society and reinforced a utilitarian view of life at the expense of our children. God sent His Son, Jesus, to be born as a human. His baptism, perfect life, death and resurrection on behalf of every sinner gives eternal life to all who believe and drives Christians to love and treasure our neighbor with the same love from the heavenly Father.
This latest SCOTUS decision encourages each person to reconsider the importance of every life, and to see each person as a blessing from God. The issue of life has never been primarily focused on laws, and thus changed laws do not mitigate the need to remind everyone of the inherent value of life. Being pro-life does not begin or end with politics. Life's origin and definition remain in God. The value of life cannot and should not ever form the content of debate. Every living creature knows the value of their life and that of their offspring.
Laws to curb evil can only do so much. While we rejoice in this latest move away from federal abortion rights, the law does not outlaw the killing of the unborn, but leaves the choice to each state. The effort to encourage our government (now at the state level) to govern according to reason and natural law must continue. States that have already decided to protect the unborn should be encouraged by their citizens to stand firm. People who live in states where the killing of the unborn is advocated as a right need to be vigilant and steadfast in expressing the fact that the government is to protect the innocent and punish the evil. The protection of the unborn is one of the most important roles of the government. Children's lives are not a matter of choice or individual rights.
No court decision or government mandate establishes individual morality. Laws cannot change people's hearts and minds. Instead, each person must learn from God's Word the true importance of life in His creation. Sadly, most people in our world care neither for God nor the truth of His Word. No government action or decision will change that.
Killing children is wrong. This basic and fundamental truth should not require a law or a statement from the government. Laws exist to guide society to protect the innocent and punish the wrongdoer. Laws against killing should not be necessary. The abortion debates and contentions in our country have revealed the depravity of a people who explicitly chose their own rights over the lives of their children. Adults must care for children, not kill them. It is time to repent of the evils of abortion and for our sins of self-centered godless living.
The people of God must continue to believe and confess the truth of Holy Scripture, reflecting God's gift of life and His priorities to protect and engender life. We are to not kill, but instead to support life. Though many may argue that everyone has the basic right to decide for themselves concerning their own body, this selfish and shallow view of humanity fails to take seriously our basic role in caring for others.
The first story in the Scriptures after humanity fell into sin involves a person killing another to improve their own situation. Cain killed Abel because Abel was Cain's problem. When God confronted Cain with his sin, Cain's response was telling. "Am I my brother's keeper?" And the rest of Scripture screams "Yes." Each person is placed in community and is called to serve others in all things. Other humans are not an avenue through which we seek gain for ourselves. Humans are not obstacles for what we want. God's love in Christ drives us to love and care for all people as God does. That love is sacrificial and gracious.
The sacrificial and gracious love of God is poured out through the death and resurrection of Jesus Christ for the forgiveness of sins. All who trust in Jesus Christ and repent of their sins receive full and free forgiveness (1 John 1:8–9) and the promise of eternal life (John 3:16).
The church seeks not the kingdom or rule of this world. The church rejoices in the gracious and eternal reign of Jesus, who conquered sin, death and the power of the devil. The church rejoices in the eternal kingdom of God in Jesus Christ, delivered in forgiveness of sins and justification of sinners by God's grace. This kingdom exists and comes through God's holy Word and Sacraments. All is in Christ and all is because of Jesus. Just as the church is His body and He is the church's head, so the church learns from Him to be as she is to be. Even as Christians see in faith, so Christians also learn to view all things in and through the work of Jesus Christ.
The church, however, exists and remains in this world, the blessed provision of the loving Creator. Until our Lord Jesus' return, the church lives in this world, obeys the authorities God has established and loves those God has placed around us. The church bears witness of the Creator and His great love for His creation, especially His love for each human, in whom remains the echo of Adam and Eve, our first parents, created in the image of God.
"In this is love, not that we have loved God but that he loved us and sent his Son to be the propitiation for our sins" (1 John 4:10). Jesus is the source and example of the love His church is called to have for each person. Even as the whole law is fulfilled and summarized in love, so also the Gospel revolves around love. And love, in both cases, is found in Jesus. The Law is fulfilled and the Gospel composed through Jesus' crucifixion and resurrection. Thus, there is love and there is the understanding of how God would have us live.
The Creator redeems His creation, and thus teaches His creation how to live and how to love. The incarnation of Jesus reflects the Creator's love for His creation and sanctifies every Christian life. As the incarnate Son of God is the image of God, so God created humans in His image. And in Christ all humanity reaches its climax and height. The death of Jesus is the goal of history and the defining event of all time. His resurrection stands as the Father's final Word to exalt Jesus as Lord and Christ. Now, all creation is marked by the gracious attitude of God toward the creation on behalf of Jesus. Even those who do not believe, those who are not adopted sons of God, still receive God's gracious favor. The rain falls on the righteous and the unrighteous.
Now, all creation is to reflect its Creator. And even the kingdoms of this world, the societies and nations, are called to emulate their Creator, the unknown and hidden God seen in the creation and known by the law written on every human heart. The church does not expect the government to seek the kingdom of Christ, but to protect the innocent and to curb the evil present in society. Though the law is not our hope, it is within proper law that God's will is seen and lived.
We trust in Jesus Christ as we walk by faith and not by sight. As we thus walk in His light, we walk with many who are in darkness. Death, which is sin's wages, has been defeated. Jesus Christ is risen from the dead and lives and reigns to all eternity. This is most certainly true, and this instructs and informs our lives in this world. We join with God, and we seek life.
The people of The Lutheran Church—Missouri Synod have always supported life and the surrounding issues beyond mere words and statements. We take seriously our Lord's command to love our neighbor. To that end, and in reflection of God's love for us, the congregations and people of the LCMS have always worked with those affected by needs at the beginning of life, the end of life and all of life in between. Most of this work happens in private conversations and Christians serving quietly without notice from others. We also organize our congregations and other organizations to serve in their communities officially and locally.
We recently inaugurated the 1 John 3 Million Dollar Life Match grant program to encourage and enable the congregations of the LCMS to serve their communities specifically in the arena of life issues. The LCMS will grant matching funds totaling $1 million to LCMS congregations who serve their communities through pregnancy centers, diaper drives, supporting families, adoption services and other ways the church can support those precious lives in our communities. This grant initiative is based on 1 John 3:16–18: "By this we know love, that he laid down his life for us, and we ought to lay down our lives for the brothers. But if anyone has the world's goods and sees his brother in need, yet closes his heart against him, how does God's love abide in him? Little children, let us not love in word or talk but in deed and in truth."
All of this reflects the central reality of our life — "For God so loved the world, that he gave his only Son, that whoever believes in him should not perish but have eternal life" (John 3:16). Christ laid down His life for us. We love in deed and truth.
---
For more information on the Synod's response to the U.S. Supreme Court ruling on Dobbs v. Jackson, read:
• A statement from LCMS President Rev. Dr. Matthew C. Harrison; and
• A joint letter to U.S. Attorney General Merrick Garland from Harrison and the presidents of the WELS and ELS regarding increased violence against churches, pregnancy resource centers and pro-life organizations.
Also, LCMS Worship provides prayer petitions for congregations to use following the ruling.