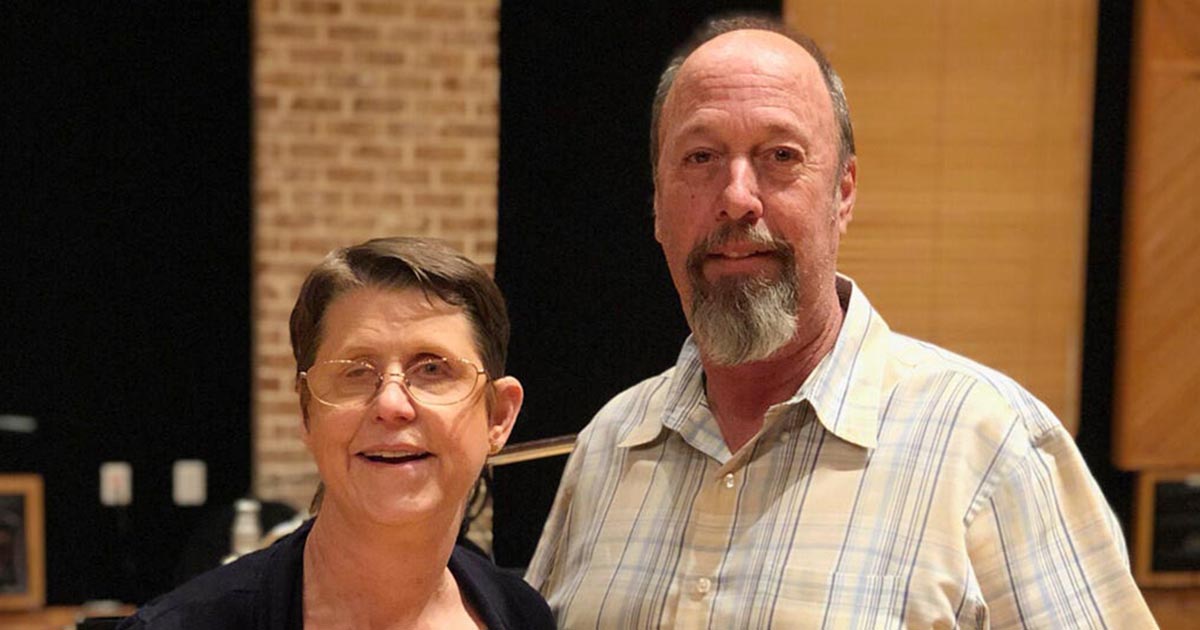 Borland Center for Music and Theatre
This fall, Concordia University, Nebraska (CUNE), Seward, Neb., will dedicate the new Borland Center for Music and Theatre, a premiere academic and performance facility that will equip students to proclaim the Gospel through their God-given talents. The facility was named after university supporters Michael and Caryn Borland, whose deep commitment to maintaining and continuing the musical heritage of the LCMS aligns with the CUNE Music Department's mission to train the next generation of musicians to serve the church. An open house with tours of the new facility will be made available this summer after it is completed. 
Ministry associate
Concordia University, St. Paul (CSP), St. Paul, Minn., has named Anna Gruen as its new ministry associate. Gruen, who has bachelor's degrees in Lutheran education and Spanish from Concordia University Wisconsin, Mequon, Wis., spent three years in Taiwan as an LCMS GEO missionary and English teacher. From 2015 to 2022, she taught at Trinity First Lutheran School in Minneapolis. She has spent the last year working in the CSP Admissions office. In her role as ministry associate, she will serve with the Rev. Tom Gundermann, university pastor, in CSP's office of Ministry and Spiritual Life.
Nursing center opens 
Beginning in Fall 2023, Concordia University Chicago (CUC), River Forest, Ill., will offer a Bachelor of Science in Nursing (BSN) program taught exclusively on the CUC campus, including in a new 4,500-square-foot nursing simulation center. The center, which includes state-of-the-art patient simulators, realistic practice models and hospital-grade equipment, was opened at a ribbon-cutting event on March 16.
CUC has a long history of participating in the education of Chicago-area nurses, with more than 10,000 graduates since 1982. Previous nursing degrees were offered jointly with other area universities and academic medical centers, which provided a majority of the nursing-focused coursework.
"I am incredibly excited to begin offering this program to students who are called to the profession of nursing," said CUC nursing director Kristen Bayer (MSN, APN, FNP-C). "These future BSNs will be catalysts of change in today's health care environment." 
Learn more at cuchicago.edu/nursing.
From Juilliard to Ann Arbor
Angie Zhang, the newest member of the faculty of Concordia University Ann Arbor (CUAA), Ann Arbor, Mich., is a graduate of The Juilliard School in New York City and a Doctor of Musical Arts candidate at the University of Michigan in Ann Arbor. A pianist, she was signed to the Yamaha Artist roster in 2018. The honor allows musicians certain privileges such as on-demand access to the highest-quality Yamaha instruments. In addition to teaching piano at CUAA, Zhang teaches cello and music theory. 
Serving while learning
On March 29, Concordia University Wisconsin (CUW), Mequon, Wis., dedicated its new 9,150-square-foot Interprofessional Clinic. The remodeled space in the School of Health Professions will allow students to learn while providing health and social care services to the community at reduced or no cost. Areas of care include diagnostic medical sonography, occupational therapy, physical therapy, rehabilitation science, speech-language pathology and social work. Learn more at blog.cuw.edu/interprofessional-clinic-dedication. 
Expanding capacity
Metal siding is now in place for the newest expansion project at Anchor Lutheran School, Anchorage, Alaska — a 20,000-square-foot addition that will provide high school and middle school students with 13 new classrooms, a design shop, a music center and a resource room. In addition, Anchor's early childhood program will gain a literacy library and a rhythm and movement room.
"We just needed more space," said Jericho Hall, Lutheran School Association of Anchorage board president. 
Anchor Lutheran School currently enrolls more than 220 students on two campuses. The new space, a second-story addition to the current building, will comfortably serve 450, addressing packed hallways, overcrowded classrooms and classes being taught in space not intended for them (upper school mathematics is currently being taught in the faculty lounge). 
"The school's grown a lot since I've been here, and we've had to make do," said Dr. Matthew Baxter, Anchor Lutheran School director. "It's not about the building but about the ministry and [serving] the families and communities of Alaska."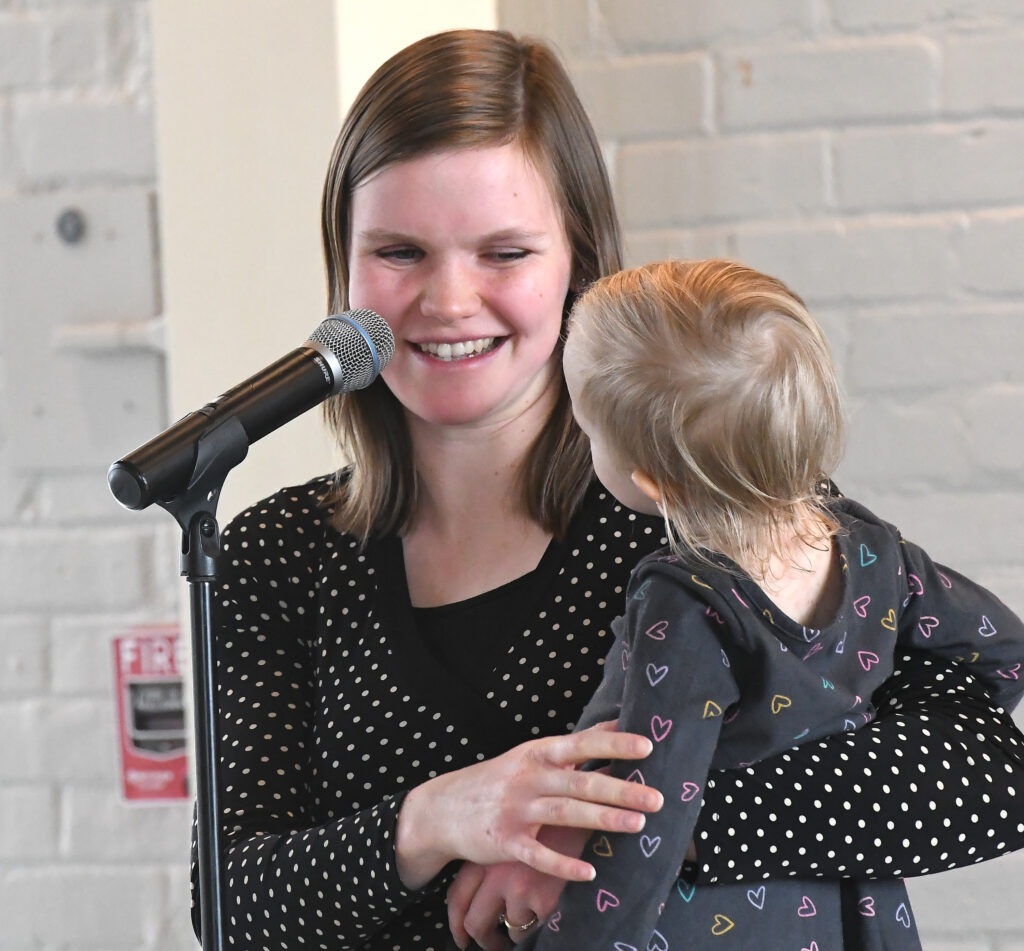 Written on the heart
On March 25 at Concordia Theological Seminary, Fort Wayne (CTSFW), families, couples and individuals — about 50 people in all — spent their Saturday afternoon reciting all nine chapters of 1 and 2 Timothy from memory. The event, organized by student Caleb Hoverson, was moderated by the Rev. Dr. Jon Bruss, CTSFW associate professor of Systematic Theology. 
The youngest reciter was a toddler. Her mother, Delie Hoverson, held the child up to the microphone and quietly encouraged her to say the first word of 2 Timothy ("Paul"). Hoverson followed up with the next few verses herself.
"This is wonderful discipline for families. There are people who have entire books of the Bible memorized," said Bruss. "We live in an age of information management, not information knowledge. The Lord wants the Holy Scriptures to be in our minds so they might also be in our hearts."
Class of 2023
Commencement exercises for the 2023 graduating class of Concordia Seminary, St. Louis (CSL), were held Friday, May 19.  The day's events began at 10 a.m. CDT with the Theological Diploma Service in the Chapel of St. Timothy and St. Titus. Theological diplomas were presented at this service to all graduating students eligible to receive a call as a pastor or deaconess in the LCMS. The Rev. Dr. David Adams, professor of Exegetical Theology and the W.G. Ray and Louis J. Rechtzigel Professor of Biblical Studies at CSL, preached.
Commencement took place at 7 p.m. in the seminary's Main Quadrangle. Academic degrees and honors were presented during this ceremony. Rear Adm. Rev. Dr. Gregory Todd ('88), who serves as the chief of chaplains in the U.S. Navy, delivered the commencement address. Five special honors also were given:
Honorary Doctor of Divinity: Rear Adm. Gregory Todd of Washington, D.C.
Honorary Doctor of Laws: Rev. Raul Blum of São Leopoldo, RS, Brazil
Distinguished Alumnus: Rev. Bart Day of St. Louis
Christus Vivit Award: Kaye Wolff of Southfield, Mich.
Christus Vivit Award: Dr. Beverly Yahnke of Brookfield, Wis.
Posted May 25, 2023