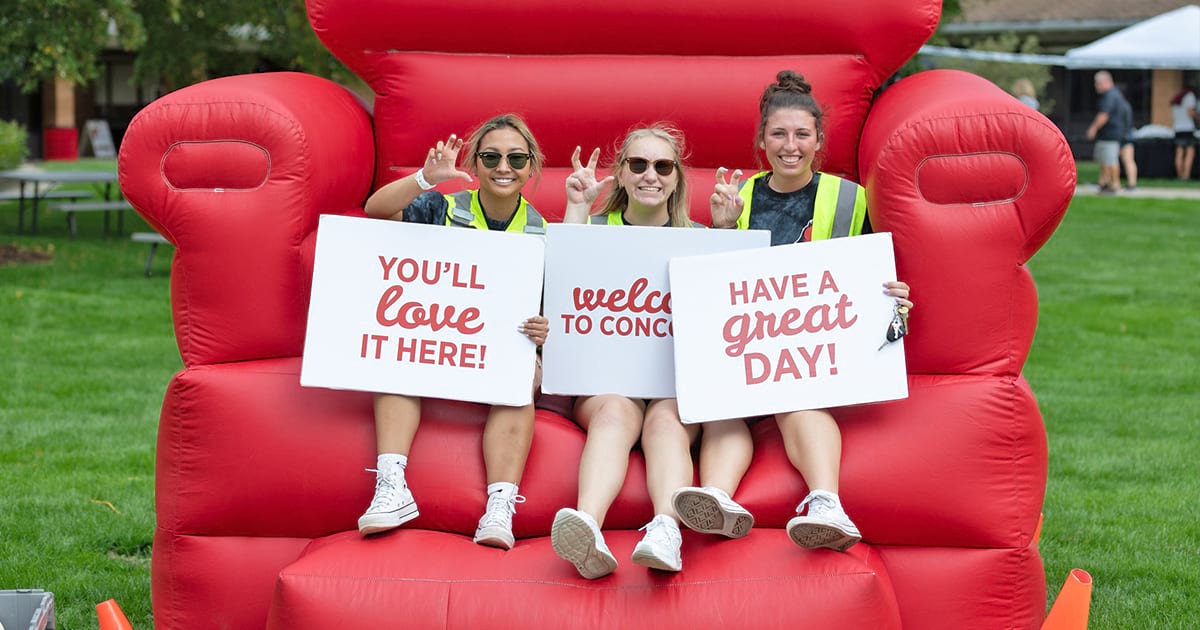 The monthly "Campus Clips" column includes brief reports from LCMS day schools, universities and seminaries.
Hawaii fire relief
Emmanuel Lutheran School, Kahului, Maui, Hawaii, started as a preschool in 1972. In 1978, an elementary school was added. Emmanuel currently serves 220 students in preschool through eighth grade and is making plans to build a new campus on 12.5 acres of land in a growing and developing part of Central Maui. 
Emmanuel was not directly affected by the Maui fires that began on Aug. 8, but the school and church have stepped up to facilitate the relief that is coming in from all over the country. Although the church currently does not have a pastor, Emmanuel Principal Josh Rempfer and others in the church and school are leading the relief effort. They have processed more than $100,000 in financial gifts and continue to make sure that these gifts get into the hands of families who need them. 
Not only is Emmanuel supporting people adversely affected by the fires, they are also providing financial support to the many church and school families who have welcomed those affected into their homes, providing them shelter, food and other supplies. The people of Emmanuel are living out Jesus' words in Matthew 25:35: "For I was hungry and you gave me food, I was thirsty and you gave me drink, I was a stranger and you welcomed me." 
Enrollment up 
The admissions team at Concordia University Wisconsin, Mequon, Wis., reported an increase in new student enrollment in all categories for the Fall 2023 term: traditional undergraduate, post-traditional accelerated undergraduate and graduate students. Specifically, new traditional undergraduate student enrollment (550 students according to preliminary enrollment counts) saw a 7% increase from last year. 
Concordia University Ann Arbor (CUAA), Ann Arbor, Mich., celebrated a record high incoming class this year. Its new traditional undergraduate student enrollment (which includes freshmen, transfer students and returning students) is 370, the highest it has been since CUAA was founded in 1963. CUAA also hit record highs for its residential population this year. Since 2013, overall enrollment at CUAA has climbed more than 60%, making it the fastest-growing college in Michigan. 
Concordia University, Nebraska (CUNE), Seward, Neb., announced that, as of Aug. 28, 434 new undergraduate students had registered at CUNE, the highest enrollment in 50 years. This will lead to a full-time undergraduate enrollment of more than 1,200 students on the Seward campus. For the fall semester, 531 full-time and part-time adult learners have also registered for classes.
"We are richly blessed to welcome these men and women of conviction and character to be part of our Concordia community," said Dr. Bernard Bull, CUNE president. "This year's [enrollment] … is a testament to the strength of a Lutheran model of education and the Christian learning environment fostered by our faculty and staff. Our continued enrollment growth is an endorsement of our mission, and we thank God that this record number of students will benefit from our excellent faculty, rigorous academic programs and a community steeped in Christ."
Pelz organ gets new home
This summer, Concordia University Chicago (CUC), River Forest, Ill., was honored to receive the gift of a pipe organ from renowned composer, choral director, organist and educator Dr. Walter L. Pelz (B.A. '48). The organ was built for the Pelz home in 1984 by the Martin Ott Pipe Organ Company of St. Louis. The organ has three manuals (keyboards) and five ranks (registers of pipes). Pelz composed many of his organ pieces on this instrument.
Pelz's compositions — which include verses and offertories, anthems, solos, cantatas, hymns, choral symphonies and organ works — have been performed in churches, at colleges, and on radio and television in the United States and Europe. Pelz studied organ at the American Conservatory of Music while attending CUC when it was known as Concordia Teachers College. 
"Music students will be encouraged to practice on this new organ," said Dr. Steve Wente, CUC distinguished professor emeritus of music. "We plan to use it for lessons and studio classes — where the students play for each other — as well as some small performances."
Lasting gift
Concordia University, St. Paul (CSP), St. Paul, Minn., is pleased to announce a $10 million gift from the Rev. James F. "Jim" and Karen R. Laatsch of Lodi, Wis. The gift will be used to establish The Rev. James F. "Jim" and Karen R. Laatsch Endowment for the Department of Theology and Ministry and fund two faculty chairs in Old and New Testament.
"This transformational gift demonstrates Jim and Karen's tremendous love of and deep gratitude for Jesus and His church; ensures a sustainable source of funds for Concordia, St. Paul, to accent its Christ-centered Lutheran identity; and underscores the vitality of philanthropy for CSP," said the Rev. Dr. Brian Friedrich, CSP president.
Theological symposium
The 33rd Annual Theological Symposium at Concordia Seminary, St. Louis (CSL), was held Sept. 19–20 and focused on the church's place and voice in today's post-Christian political and cultural landscape. Plenaries and sectionals explored how our Christian hope in a healed and new creation can better shape our engagement and witness with culture and society. Some highlights included plenaries by "The Lutheran Hour" Speaker Rev. Dr. Michael Zeigler and CSL professors Rev. Dr. Joel Okamoto and Rev. Dr. Joel Biermann. 
178th academic year
Concordia Theological Seminary, Fort Wayne (CTSFW), marked the opening of the 178th academic year with a special Matins service held at 10 a.m., Sept. 5, in Kramer Chapel. 
CTSFW President Rev. Dr. Lawrence Rast Jr. preached on the Gospel reading for the day, Matthew 12:22–32. After the sermon, the Rev. Peter Brock, first vice-president of the LCMS Indiana District, installed new seminary faculty member Rev. Dr. Carl Beckwith, who was called by the CTSFW Board of Regents to serve as professor of historical theology.
The incoming class at CTSFW includes students, seven of whom are international, preparing for pastoral ministry through Master of Divinity, Alternate Route and Specific Ministry Pastor programs as well as students in the Deaconess Studies program and advanced graduate programs.
Posted Oct. 17, 2023