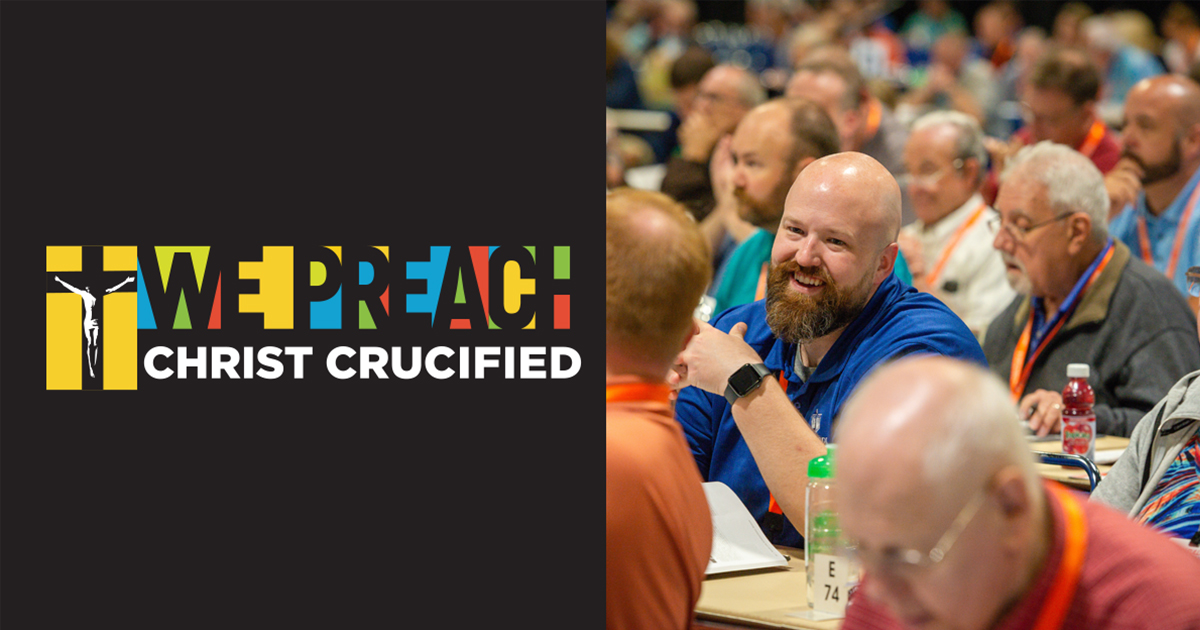 The 68th Regular Convention of The Lutheran Church—Missouri Synod (LCMS) is set for July 29 through Aug. 3 at the Wisconsin Center in Milwaukee. Whether you are attending in person or following the proceedings at home, here is everything you need to know about keeping up with all convention-related news.
BEFORE
The Convention Workbook and its accompanying booklet, Biographical Synopses & Statements of Nominees, are already available. Find both, along with other publications (such as the first issue of Today's Business, a convention schedule, an FAQ and the convention Bible study), at lcms.org/convention/national. All times are Central Daylight Time.
DURING
The opening Divine Service and all convention sessions will be livestreamed and archived at lcms.org/convention/livestream.
Shorter videos with convention recaps, interviews and other features will be posted on the Synod's YouTube and Vimeo platforms: vimeo.com/thelcms and youtube.com/thelcms.
In addition, news stories will be posted to the Reporter website, reporter.lcms.org, throughout the convention. Subscribers to LCMS News, the Synod's free email news service, will receive daily updates with links to the latest stories. To subscribe, visit lcms.org/reporter-signup.
KFUO, the official broadcast voice of the LCMS, will provide live updates and interviews throughout the convention. Follow KFUO's convention coverage at kfuo.org and facebook.com/kfuoradio.
Up-to-the-minute convention updates will also be shared on the Synod's official convention Facebook and Twitter accounts at facebook.com/lcmsconvention and twitter.com/lcmsconvention. To join the conversation, use the official convention hashtag, #ChristCrucified, when you share convention-related posts on social media.
Convention app
For the first time at a Synod convention, a convention app is in the works for both those in Milwaukee and those watching from home. While still under development, the app is intended to be a "one-stop shop" for anyone wishing to follow along with convention proceedings.
If all goes as planned, interested parties will be able to use the app to view the convention schedule; access resources and daily issues of Today's Business; visit virtual exhibitor booths; see speaker, essayist and preacher information; watch the convention livestream; view all official convention tweets in real time; receive notifications when new convention documents are available; create a custom schedule with notifications so as not to miss particular sessions or events; and much more.
A beta test of the app is underway, with more information to come. The app will be available for both iOS and Android.
Update: Download the convention app here.
AFTER
After the convention has concluded, archived video will continue to be available for viewing at lcms.org/convention/livestream, and all stories posted during the convention will continue to be available at reporter.lcms.org (click on the tabs for "Convention" and then "National Convention").
Following the convention, continue to tune in to KFUO (listen at 850 AM in the St. Louis metro area and worldwide at kfuo.org) for ongoing convention-related news and interviews.
---
Posted July 3, 2023/Updated July 24, 2023