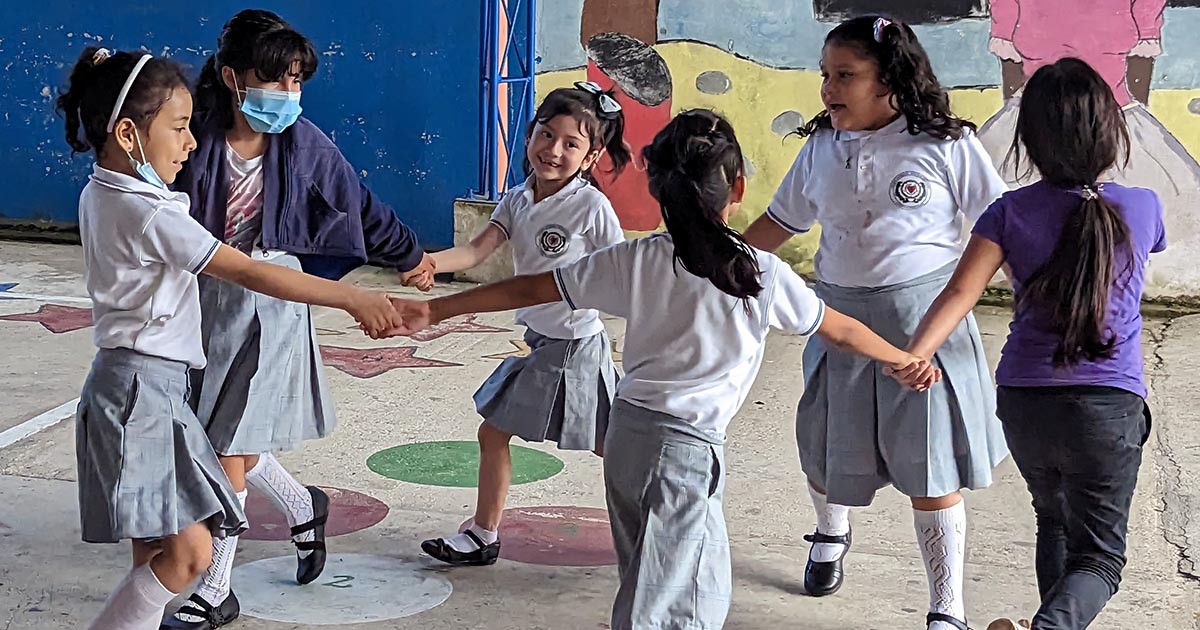 LCMS mission area facilitator Rev. Herb Burch and LCMS communications specialist Justin Logston recently had the opportunity to tour Cristo el Salvador (Christ the Savior) Lutheran School in Puerto Barrios, Guatemala. The school has been offering Christ-centered education to the city of Puerto Barrios and the surrounding communities since 2002.
Over the past 20 years, Cristo el Salvador has grown steadily. For the 2022–2023 school year, 50 teachers are providing 933 students from preschool through high school with instruction in Bible, math, science, English, technology and fitness. The curriculum is designed to give students a well-rounded education that will teach the faith while equipping them to become contributing members of their communities and, if they desire, continue their studies at a university. 
The Rev. Rafael Milagres, an LCMS alliance missionary from Brazil, serves as the school chaplain.
Due to the continued growth at Cristo El Salvador, the school's leadership is planning two large construction projects. The first will complete the school's second level, creating space for two additional classrooms. The second will smooth out the concrete courtyard, increasing student safety during fitness and lunch periods.
Posted May 25, 2023