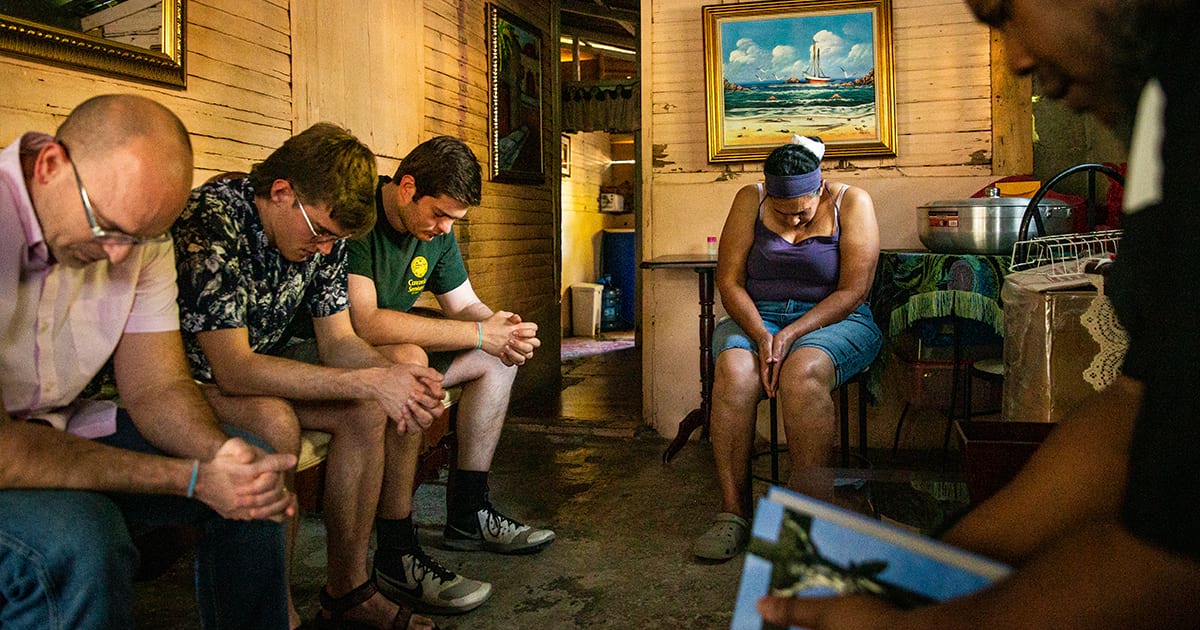 In January, a short-term mission team from Concordia Seminary, St. Louis (CSL), escaped the freezing Midwestern temperatures for a week of education and service in the Dominican Republic — the hub of LCMS mission work in the Latin America and Caribbean (LAC) region. 
The group included eight seminarians, a deaconess student, five spouses of students and team leader Tori Egger, the wife of CSL President Rev. Dr. Thomas J. Egger. Students and spouses learned about the Synod's work in Latin America, experienced a taste of missionary life, interacted with students and faculty at Concordia the Reformer Seminary in Palmar Arriba, and shared the Gospel with the Dominican people. 
During the week, the CSL team heard presentations about various outreach efforts and sat in on the LAC regional team's weekly meeting, where they learned about the need for all types of missionaries, not just pastors and deaconesses. The CSL team also did hands-on mission work, presenting Bible-story skits — in Spanish — to local students and visiting Kilómetro 28, an institution for people with intellectual and developmental disabilities. And they spent an afternoon at a local baseball field, where they led a devotion and enjoyed fellowship with the young players.
"If you are thinking of coming on a trip like this, just do it!" said seminarian Daniel Bueckman. "It's a week where you get to experience things that you never have before, see things in a new light and really understand what God's mission is like across borders."
Read more about the CSL team's trip to the Dominican Republic at international.lcms.org.
Posted March 15, 2023