"CLASSIC99," the FM side of the Synod's Radio Station KFUO in St. Louis, posted more than $100,000 in advertising sales the week of March 4-10 — a record amount for advertising booked in any week throughout KFUO-FM's 59-year history.

"This is just one more indic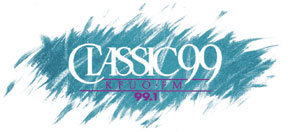 ation that respect in the marketplace for KFUO and The Lutheran Church–Missouri Synod is beyond reproach," Station Manager Dennis Stortz said.

Ollie Trittler, KFUO-FM's general sales manager, echoed Stortz, saying that the marketplace, the community, and listeners respect CLASSIC99 "for the quality of its product, for its community leadership, and for being the only St. Louis radio station that supports classical music and the arts.

"This station is an invaluable community partner," Trittler said. "And that really sheds a great light on the Synod, in a positive way."

Trittler added that rather than celebrating the record week, the station's five-person sales staff "gave each other 'attaboys.' Then we just focused ourselves on the weeks to come."

KFUO-FM/CLASSIC99 is primarily supported through advertising and gifts. KFUO-AM, with religious programming, receives its funding exclusively from gifts.

The LCMS Board for Communication Services oversees Radio Station KFUO for the Synod.
Posted March 15, 2007