"Live by the Spirit," from Gal. 5:16, is the theme of the 91st International Convention of the International Lutheran Laymen's League. The convention will be held July 24-27 in Lexington, Ky.
This year's convention will offer motivational speakers, including: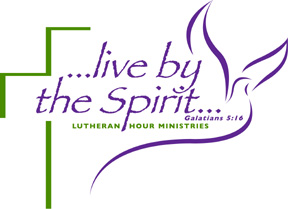 two-time Kentucky Derby winning jockey Pat Day, who will talk about his former alcohol and drug abuse and how his Christian faith helped him overcome his addictions.
Rev. Ken Klaus, speaker of "The Lutheran Hour," who will deliver a message intended to "renew your spirit and recharge your faith" during the convention's Lutheran Hour Rally. Pre-Rally entertainment will be provided by the band Mile 7.
LCMS President Gerald B. Kieschnick, who will preach at the opening worship service, and his wife, Terry, who will lead a luncheon presentation.
New this year is the July 26 "Reach" conference aimed at young adults (click here for related story) and two "Mini Retreats" for men and women, led by Klaus and Phyllis Wallace, host of the radio talk show "Woman to Woman," respectively.
Outreach workshops will address "Expanding LHM's Ministry through New Donors," "Parenting Families: From ME to WE," "What's Happening in U.S. Ministries," "Making a Difference Against the Odds," and "Opportunities Abound … Get Involved!"
Registration is $75 for adults for the full four-day conference, or $50 for two days. Lodging and meals are extra. Children and youth registration is $55 and includes a T-shirt, snacks, and activities.
More information and registration forms are available online at www.lhm.org/convention. Or, call St. Louis-based Lutheran Hour Ministries at (800) 876-9880.
Posted March 20, 2008