Concordia Publishing House is asking its customers to contribute examples of "God's Word in action" in their congregations and communities through its "Bold Bee-liever Challenge."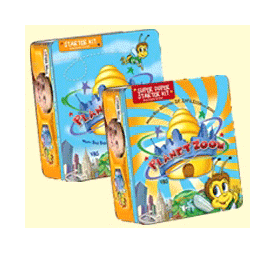 "Perhaps your story shares the experience you had on a mission project or other response to God's grace that touched lives in your community. You might recount the baptism story of a new believer, or share with us the bold witness proclaimed by a member of your congregation to someone who did not know Jesus," CPH says in a news release.
Ten of the stories submitted will be randomly selected and posted online, where visitors to the site may help select a winning congregation to receive a free "Planet Zoom" vacation Bible school program with resources for 150 students. Another VBS program will be awarded randomly to a congregation whose members visit the Web site to vote.
"The Bold Bee-liever Project is about all of us, rejoicing together and giving thanks to God for the work He alone does in all of our congregations, homes, and communities in and through His Word and sacraments," the news release says.
To be eligible, stories must be submitted to CPH's VBS Website at www.cph.org/planetzoom by 5 p.m. Jan. 17. Voting begins Jan. 19.
Posted Dec. 23, 2009