Concordia Publishing House is offering English, Spanish, and bilingual vacation Bible school programs for summer 2009.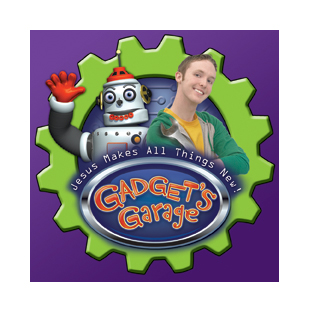 In Gadget's Garage, available only in English, children meet Gadget, a teen who spends time tinkering in his workshop creating unique inventions, including a robot named Gizmo. During the five-day program, Gadget, Gizmo, and students encounter the wonders of God's love in Christ and His eternal Word.

A small "Starter Kit," available for $69.99 (item no. 320941WEB), is designed for programs with less than 50 students or with limited space and volunteers. The traditional "Starter Kit" — with all the small "Starter Kit" items plus opening and closing leader pack, skit DVD, clip art, and song lyrics CD — is $149.99 (item no. 320943WEB).
The 2009 Spanish/bilingual VBS is Un viaje en miniatura: Descubriendo la grandeza de Dios (A Tiny Adventure: Discovering the Greatness of God).

Through the five-day program, children learn that although mankind is too small to save itself, Jesus is big enough to meet all needs. The Spanish program uses an outdoor theme to lead children to examine the big and small things found in God's world.


This Spanish/bilingual VBS offers student materials, craft projects, posters, Spanish songs, adult Bible studies, invitations, multimedia CD-ROM, and a closing ceremony. The Leader's Package (item no. 16-6310hvr) is $59.99, with other items additional.

"The program from … Concordia is the only comprehensive Spanish/bilingual vacation Bible school available," comments Florencia Fau-Pieske, marketing manager of CPH multilingual resources. "Un viaje en miniatura is not a translation –it is written by Hispanics for Hispanics." Several of the collaborators who developed the curriculum are third and fourth generations of the first LCMS missionaries who went to Argentina in the early 1900s.

For more information or to order these VBS programs, call CPH at 800-325-3040 or visit the Web site http://vbs.cph.org.
Posted February 5, 2009