Concordia Publishing House has released a pocket-size edition of Concor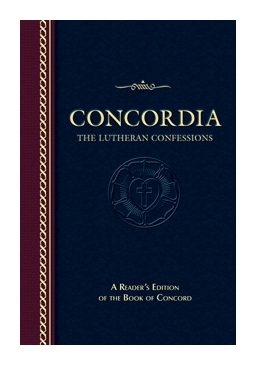 dia: The Lutheran Confessions. Measuring 4-by-6-1/2 inches, the edition is designed for use by "pastors on the go, seminary students, pastors in class, and laity," says a CPH release.
The edition includes the official texts of The Book of Concord, plus three appendixes of historic Lutheran writings, a "Book of Concord Reading Guide," a Scripture index, and a subject index.
"Concordia: The Lutheran Confessions is the most popular English edition of the Lutheran Confessions ever produced, but the full-study edition is not small in size," said Rev. Benjamin Mayes, CPH associate editor of professional and academic books. "People are now able to take The Book of Concord with them in a book bag, briefcase, or even a jacket pocket."
The edition ($14.99; item no. 531167WEB) may be ordered online at www.cph.org, keyword: pocket, or by calling 800-325-3040.
Posted Feb. 18, 2009