Concordia Publishing House is offering Christians an opportunity to "support outreach and literacy this Christmas season" by donating $5 to send a copy of Hear Me Read Bible Stories to a child in Appalachia.
As part of its 2009 "simply CHRISTmas" campaign, CPH will team with its customers and the Appalachian Mission Partn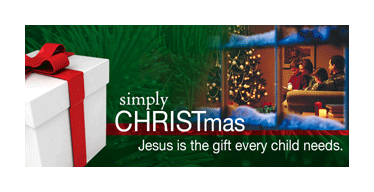 ership (AMP), a ministry of the LCMS Ohio District, to distribute as many as 500 copies of the new book, Hear Me Read Bible Stories, across West Virginia.
The book, to be released next summer, is a collection of stories from the series written by Dr. Mary Manz Simon. It is designed to teach children about Jesus and His love for them as they discover the joy of reading. Although its regular price will be $14.99, the book is available for donation for $5 through Christmas.
"Every customer — whether they shop online, over the phone, or in one of our stores — will be invited to give $5, which will add one book to the goal," said Gretchen Jameson, who manages public relations for CPH. "In the summer of 2010, we will work with local AMP teams across West Virginia to get the books into the hands of children. It is exciting work, and this particular resource meets specific needs to support language development, while more importantly connecting children with the love of Jesus."
Of the 1.7 million people living in Appalachia, close to 1 million have no religious affiliation, according to data from the Ohio District.
"In Appalachia, traditional issues for this region — such as widespread poverty and dispersed populations — have impacted mission work," said Rev. Kevin Wilson, the district's mission and ministry facilitator. "Our goal is to start 20 new congregations in West Virginia, and to work shoulder-to-shoulder with local residents to engage in real cross-cultural mission work among the people living here.
"Human care ministry is very important to mission work here," Wilson adds. "God's grace is a largely foreign concept. When mission teams serve local communities, they model God's grace in Christ. The Hear Me Read Bible Stories will allow the teams to do this by providing gifts with no strings attached, demonstrate God's love through caring for children, and share God's grace through the content of the books."
Last year, CPH's "Give a Gift, Share a Gift" campaign donated more than 2,700 children's Christmas books for the U.S. Marine Corps "Toys for Tots" annual drive in St. Louis. CPH also worked with the Children's Christian Concern Society, a ministry of the LCMS Kansas District, to distribute more than 400 Spanish-language children's books to a mission in Guatemala.
To make a donation to this year's "simply CHRISTmas" campaign, visit www.cph.org/read or call CPH at 800-325-3040.
Posted Dec. 2, 2009