"Share His Story," from Psalm 66:16, is the theme of the 92nd Annual International Convention of the International Lutheran Laymen's League, to be held July 1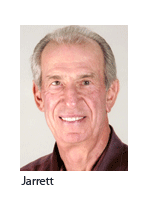 6-19 in Greensboro, N.C.
This year's convention will offer motivational speakers, including Rev. Ken Klaus, speaker of "The Lutheran Hour"; Phyllis Wallace, host of "Woman to Woman"; and record-holding NASCAR driver Ned Jarrett, now retired, who will deliver the keynote at the convention's Fellowship Lunch. LHM international directors from Chile, Madagascar, Russia, and Sri Lanka will share their stories during a special breakfast.
"Outreach workshops" will address a number of topics on "Sharing the Story":
"About LHM in your Congregations and Districts."
"Where God Puts You."
"Through Compassion."
"Using Technology in District and Congregational Communications" (beginners).
"Using New Technology Tools" (advanced).
"The Word, Creation, and Faith."
"Beyond Your Lifetime."
"Women Play an Important Role in the Men's NetWork."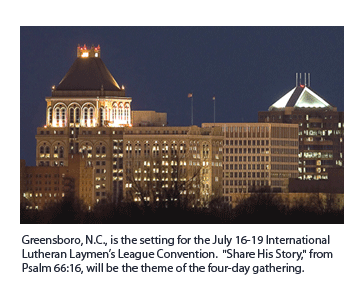 "About Witnessing to Muslims."
"Desperate Times Call for Desperate Measures."
"There is a Broadcaster in All of Us."
Returning this year is "Reach," a two-day outreach conference July 17-18 that's designed for younger adults — single and married — in their 20s and 30s.
Reach offers Bible studies, worship, fellowship activities, a service project, and training sessions on "Creation vs. Evolution" and "Environmental Evangelism: Sharing Christ While Going Green."
Registration for the four-day Int'l LLL convention is $95 for adults, or $65 for a two-day registration (including the Reach conference) and for full registration for children ages 6 to 18. Lodging, meals, and entertainment options are extra.
More information and online registration is available at www.lhm.org/convention or call Lutheran Hour Ministries at 800-876-9880. Also available is a mail-in registration form in the March/April issue of The Lutheran Layman newspaper.
Posted March 18, 2009