ST. LOUIS — The Board of Directors of The Lutheran Church–Missouri Synod has approved the acquisition of KFUO-FM "CLASSIC99" by Joy FM for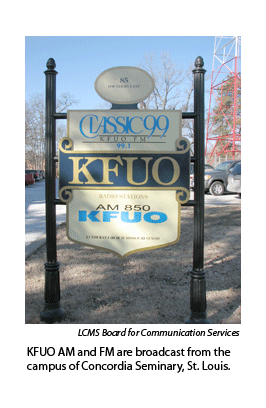 $18 million, plus interest scheduled over 10 years, for a total of $26 million.
Under the acquisition agreement, the Synod will sell the KFUO-FM license and the associated equipment. The sale is not final until approved by the Federal Communications Commission (FCC). KFUO-FM will continue to play classical music at the 99.1 FM frequency until the final closing of the sale.
Joy FM is a non-commercial, listener-supported station offering Christian music programming. The station currently broadcasts simultaneously on two signals, 97.7 FM and 94.1 FM, which together reach the City of St. Louis, the northern and western reaches of St. Louis County, St. Charles, and O'Fallon, Mo. For more information, visit www.joyfmonline.org.
The LCMS continues to own and operate KFUO-AM, the world's longest continually running religious radio station, which offers a Christian talk format.
"The LCMS is endeavoring to continue to provide classical music programming following the sale of KFUO-FM by seeking alternative broadcast possibilities," according to a news release from Vicki Biggs, director of Public Affairs and Media Relations for the Synod.
"We are exploring the possibility of broadcasting classical music over a high-definition ch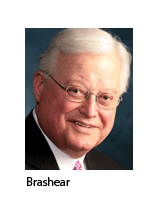 annel and via a radio translator system that would reach the St. Louis-area market," said Kermit Brashear, a member of the LCMS Board of Directors and special counsel to the Board's KFUO committee. "Details regarding these possibilities are not yet fully known, but we are continuing to investigate these options."
The decision to sell KFUO-FM is the result of the Board's continuous evaluation of church assets and a stewardship decision regarding the best use of assets for furthering mission and ministry. For example, the LCMS is striving to broaden its use of technology, including social media tools to connect with members and nonmembers alike to proclaim the Gospel worldwide.

"The church has myriad national and international ministries and mission endeavors, not the least of which is a movement focused on reaching 100 million people with the Gospel by 2017, and the board is constantly evaluating resources for accomplishing this work," said LCMS Board Chairman Dr. Donald Muchow. "Board resolutions were issued first in 2008 and again early this year to explore alternatives regarding LCMS radio station assets. After a prayerful, thorough, and exhaustive review of the options, the offer from Joy FM has been accepted."
"The LCMS deeply values the heritage of KFUO-FM and the support its listeners have provided during the station's tenure," the Synod news release states. "The church also is truly grateful for the friendship and support of the KFUO-FM Radio Arts Board and the station's other partners including the St. Louis Symphony Orchestra and the Missouri Botanical Garden."
"We extend our heartfelt thanks to KFUO-FM's listeners, patrons, and corporate partners for their generous support all these years," said Synod President Gerald B. Kieschnick. "We have been privileged to operate KFUO-FM for 61 years as a contribution to St. Louis and the surrounding community. Looking ahead, under God's guidance, we will avail ourselves of the opportunities this acquisition agreement will provide as we strive to reach the world with the precious and saving Good News of Jesus Christ."
Posted Oct. 6, 2009