Scholarships are still available for students, their spouses, and their children to attend the national Lutherans For Life (LFL) conference this week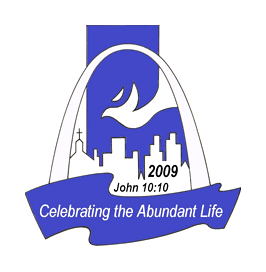 end in St. Louis.
Individual registration for the entire conference is $85 for students, with registrations also available for partial attendance.
The convention is scheduled for July 24-25 at the Doubletree Hotel under the theme "Celebrating the Abundant Life," from John 10:10. A musical program will kick off the conference on Friday, followed by a worship service led by LFL Executive Director Dr. James I. Lamb. Following the evening's banquet, Bobby Schindler, brother of Terri Schindler Schiavo, will give the keynote address, "Remembering Terri Schiavo: My Family's Battle to Save My Sister's Life."
Plenary speakers are Rev. Don Wagner, pastor of Christ and Zion Lutheran Churches in Elbow Lake and Hoffman, Minn., whose conference topic is "Celebrate the Abundant Life through a Living Hope," and Col. John Eidsmoe, a retired Air Force Lt. Colonel and a pastor in the Association of Free Lutheran Churches, on "Being Pro-Life in the Obama Era."
Workshop topics include "Legal Strategies in the Face of Roe v. Wade," "Following the Shepherd by Defending Life," "The Good Shepherd and the Cure for the Incurable," and "Following the Shepherd at Life's End."
An optional event on Saturday morning is a sidewalk prayer vigil at an abortion clinic. Educational day care will be available for children on Saturday, and an ingathering of layette items — blankets, diapers, "onesies," new infant clothing, and toys — will be taken for Concordia Seminary, St. Louis, families.
For scholarship information, contact Renee Gibbs at 314-721-2714 or Jeff Gibbs at 314-505-7110.
To learn more about the conference, go to www.lutheransforlife.org.
Posted July 23, 2009