On April 21-22, The Lutheran Church–Missouri Synod Placement Committ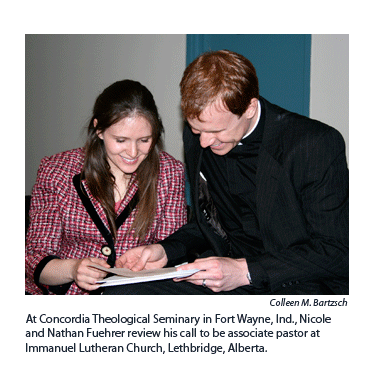 ee issued calls to 183 pastoral candidates from Concordia Theological Seminary, Fort Wayne, Ind.; Concordia Seminary, St. Louis; and Concordia Lutheran Theological Seminary, St. Catharines, Ontario.
The committee also issued calls to 12 deaconess students and assigned 167 vicars.
Since November, 113 commissioned ministers — graduates of the 10 LCMS colleges and universities — have received calls.
Posted May 5, 2009