With fresh information about it appearing online and a new logo proclaiming its "We Believe" theme, the next National LCMS Youth Gathering is only a year and a half away.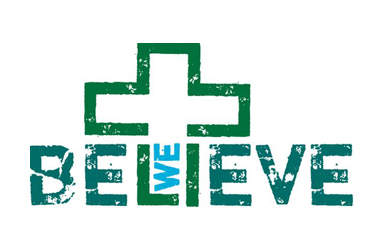 The Gathering will take place July 17-21, 2010, in New Orleans.

Set for posting in March, features being added to the Gathering Web site at www.lcmsgathering.com include details to help with Gathering planning, registration, and participation, as well as downloadable resources for adult leaders. A number of these added features will appear through the site's "FAQ" section.

An application is now available on the Gathering Web site for adults who will be at least 25 years old by the time of the Gathering and who would like to serve as Community Life Builders. That online application process ends March 18.

"Community Life Builders play a vital role in serving and encouraging the leaders and youth who attend the Gathering," said Sherrah Behrens, a member of the Communications Team with the Gathering's sponsor, LCMS District and Congregational Services — Youth Ministry (also known as LCMS Youth Ministry).

Behrens indicated that later this summer, online applications will be available for those between 19 and 25 years old who would like to join the Gathering's Young Adult Volunteer Corps.

In addition, she said a group called "The 2010 National LCMS Youth Gathering" has formed on Facebook, providing a place for asking and answering questions about the Gathering, and for "networking as excitement builds." Facebook members may search for that group — and others sign up for it — by going to http://www.facebook.com/groups.php?ref=sb#/group.php?gid=6376465727.

The registration fee for the Gathering is set at $275 per participant — covering program costs, a Bible, and a backpack. Registration materials will be available online in late summer, and online registration begins this fall.

Behrens added that those registering for LCMS Youth Ministry's 2009 National Lutheran Youth Workers Conference July 16-19 in New Orleans will get a "first-hand preview" of the 2010 Gathering city.

Also known as "National," that conference will provide "a great opportunity to learn, grow, and connect with other youth workers; and this year, it's a great chance to experience New Orleans and prepare for the Gathering," she said.

For more information about National, visit www.nlywc.com.

"And keep visiting the Gathering Web site regularly for more information about the Gathering and ways to serve," Behrens suggested.

The 2010 Gathering logo, which was introduced in January, incorporates a distinctive cross to signify the Gathering's "We Believe" theme Bible verse: "But these are written that you may believe that Jesus is the Christ, the son of God, and that by believing you may have life in His name" (John 20:31).

Rev. Mark Kiessling, Gathering program director and also a member of the LCMS Youth Ministry staff, said the logo "will help tell the story of what we believe.

"We are inundated with so much information and innumerable sound bytes that it can be difficult to know what to believe on a variety of subjects," Kiessling said.

"In God's Word, we find John writing of the things that bring faith and life," he said. "The logo points us to the cross, which is at the center of what we believe, and the truths that Christ tells us about us, our world, and His love for us."

Seth Boggs, a graphic designer and art instructor at Concordia University Nebraska, in Seward, designed the 2010 Gathering logo.
Posted Feb. 12, 2009