After a national search, Richard C. Robertson of Peachtree City, Ga., has accepted the offer to be president of the Lutheran Church Extension Fund (LCEF), starting Jan. 14, the day of his installation at the Synod's Internationa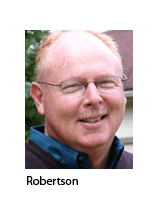 l Center.

Robertson, 54, succeeds Merle Freitag, who announced in July that he would retire Jan. 15 from the position, which he has held for more than 11 years.

Dr. David Belasic, chairman of the LCEF Board of Directors, announced Robertson's acceptance Nov. 10. He indicated that Robertson would be introduced at the 2009 LCEF Fall Leadership Conference Nov. 20-22 in Tampa, Fla.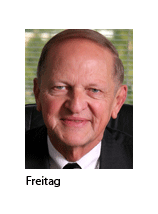 A Nov. 10 LCEF news release about Robertson's acceptance indicates that he "brings extensive professional experience in leading large organizations with a high degree of complexity as well church-related experience to LCEF."

Since 2004, Robertson has been managing partner of H&R Land Development Corp. in Peachtree City — a business he co-founded.

Previously, he had a long and extensive career in the food industry, including as president and CEO of Wise Foods, Inc., Kennesaw, Ga. (2003-04); executive vice president and general manager for Kellogg Co., Elmhurst, Ill. (2001-03); and executive positions with Keebler Foods, with assignments throughout the United States (1995-2001).

"His solid business acumen is expected to serve LCEF well," the news release notes.
In 2006, Robertson was elected to the national LCEF Board of Directors.

He is a 1977 graduate of the University of Massachusetts, Amherst, Mass.

An active member of St. Paul Lutheran Church, Peachtree City, Robertson has served the congregation as president, elder, chairman of the Strategy and Planning Committee, and mission-trip team leader. He also has provided business-related counsel to the LCMS Florida-Georgia District on several occasions.

He and his wife of 24 years, Cindy, are the parents of two sons and a daughter.

When he announced Robertson's acceptance of the LCEF presidency, Belasic also expressed gratitude to all the LCEF Board members, the presidential search committee, the Synod's Human Resources department, and the LCEF staff.

"Rich is a churchman with a great heart for the work of both the LCEF and the LCMS," Belasic said. "His personal commitment to the work of the church and his experience and professional background are an excellent blend that will serve both ministries very well in the near term and for years to come.

"We are very grateful to Merle Freitag for his vision, outreach focus, leadership, and organizational development over the past decade, and are thankful that a servant-leader such as Rich has been provided as we look to the future," Belasic added.

LCEF, a nonprofit organization, provides loans and facility-planning services to LCMS churches, schools, and rostered church workers through investment support of church members.

Its stated mission is "to support the church in fulfilling its mission of sharing the Gospel of Jesus Christ by being a Christ-centered servant partner of the LCMS, ensuring that funds and services are available now and in the future."

For more information about LCEF, call 800-843-5233 or visit www.lcef.org.
Posted Nov. 13, 2009