Wheat Ridge Ministries of Itasca, Ill., announced that it is awarding more than $237,000 in grants to 14 congregations and to help seven new projects of other ministries. The congregations include six in the Missouri Synod.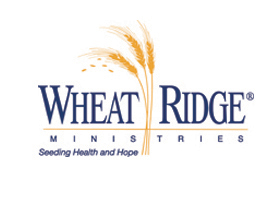 Grants totaling $211,231 are going to fund new efforts of seven "health and hope" ministries, including three related to the Synod:
$15,000 to Extra Mile Ministries, Addison, Ill., in cooperation with Lutheran Church Charities, to place trained "care dogs" in congregations to create canine crisis response teams to offer healing and comfort to those in emotional stress.
$25,000 to Kuwaa Health Project of Bethany Lutheran Church, Slidell, La., to dig five wells to provide safe drinking water in the Kuwaa area in Liberia, and to build and equip two health clinics for the remote area.
$26,231 to Spirit Staffing, St. Louis, to create an employment program for ex-offenders that offers job counseling, training, and education to help them function in a positive way in the community.
The Synod congregations that are receiving a portion of the $26,610 in Wheat Ridge Health and Hope Grants are King of Kings Lutheran Church, Mason, Ohio; Royal Redeemer Lutheran Church, Liberty Township, Ohio; Redeemer Lutheran Church, Salem, Ore.; St. John Lutheran Church, Elyria, Ohio; St. John Lutheran Church, Orange, Calif.; and St. Matthew Lutheran Church, Rocklin, Calif.
For information about Wheat Ridge grants, send an e-mail to grants@wheatridge.org or visit the Web site at www.wheatridge.org.
Posted January 8, 2009