Wheat Ridge Ministries is inviting congregations to submit proposals to its Congregation Health Ministry (CHM) grant program (formerly Congregation Health and Hope Grants). The purpose of the program is to promote an awar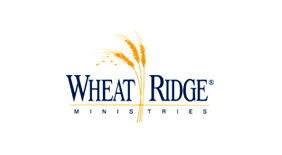 eness of "whole person health and wellness" within congregations through funding new, sustainable health-ministry projects.
An archived version of a "webinar" presentation on the grant program and application process is available on the Wheat Ridge Ministries Web site at www.wheatridge.org (click on "Apply for a Grant").
The deadline for submitting a proposal for the CHM grant is June 1, with funds to be distributed July 1.
Wheat Ridge Ministries also announces that the application materials for its Major Grant Program are now available on its Web site. Major grants range from $5,000 to $50,000 and are awarded in declining amounts for a period of up to three years.
For more information on either grant program, e-mail grants@wheatridge.org or call 800-762-6748.
Wheat Ridge also offers an online "Health Ministry Self-Study for Congregations" that is designed to help congregation leaders:
Gain an increased understanding of health ministry as a ministry opportunity for the congregation.
Evaluate health ministry efforts in the congregation.
Envision new possibilities for the health and well-being of the faith community.
To download the study, go to Wheat Ridge's Web site and click on "Ministry Resource Center."
Posted May 19, 2010