Dr. Philip Kuehnert has been appointed chief executive officer of Open Arms Institute (OAI), the Loveland, Colo.-based organization that works to plant congregations and help existing ministries expand their Gospel outreach t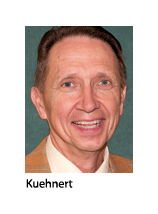 hrough child care centers.
In his new post, Kuehnert assumes a significant portion of the responsibility that had been covered by Dr. Martin Barlau, who had served as OAI's executive director since its formal organization in 1999. Barlau will continue to serve as the institute's chief operations officer.
Kuehnert, who has served as president of the OAI Board of Directors also since its beginning, served as pastor of Ascension Lutheran Church in Atlanta, Ga., in 198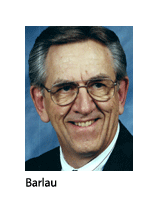 9, when the congregation inaugurated the concept of the first Open Arms childhood development center. At the same time, Ascension sponsored the planting of a new mission with a similar ministry at Christ the Shepherd Lutheran Church in Alpharetta, Ga.
Richard Weniger, who has been a member of the OAI board also since its inception, succeeds Kuehnert as board president. He is director of educational services for the Synod's Northwest District.
"These are challenging times for our families and also for our centers," according to an OAI press release announcing the appointments. "The economic downturn has profoundly challenged the stability and finances of many of our families. The financial impact on our centers has also been felt. We feel now more than ever that the institute has a role to play in helping our centers employ best practices in their management, while enhancing their mission outreach."
An LCMS Recognized Service Organization, the Open Arms Institute has helped Lutherans start more than 60 child care centers nationwide since 1989. Its purpose is "to foster and guide Lutheran church planting and Gospel outreach with child care ministry."
For more information, visit its website at www.openarmsinstitute.com, send an email to openarmsinstitute@msn.com or call 970-667-3249.
Posted April 28, 2011