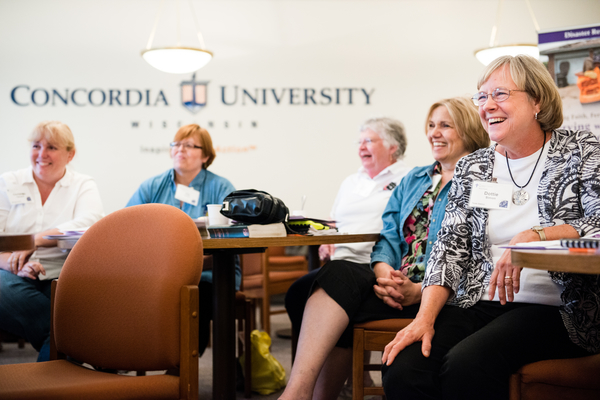 The 22nd Annual Concordia Conference for Parish Nurse and Congregational Health Ministries was held May 28-29, 2014, at Concordia University Wisconsin, Mequon, Wis. Clergy, parish nurses and others interested in congregational health attended the conference with the theme "Reflecting God's Love," based on Eph. 5:1-2.
Keynote speakers included the Rev. Dr. Daniel Paavola, theology professor at Concordia University Wisconsin; Dr. Marcia Schnorr, coordinator of parish nursing for the LCMS; and Brian Becker, senior vice-president, Wheat Ridge Ministries.
"We feel parish nurses are a great example of Christian mercy in action and can be important helpers to the pastoral office for visitation and the life together in a congregation," said Maggie Karner, director of LCMS Life and Health Ministries. "Parish nurses by nature become encouragers of an ethic of mercy in a congregation and community. Their understanding of Lutheran theology in practice influences their role of caring for both the body and soul of our neighbors."
Learn more about LCMS Parish Nursing at www.lcms.org/health/parishnursing.
 View Photo Gallery