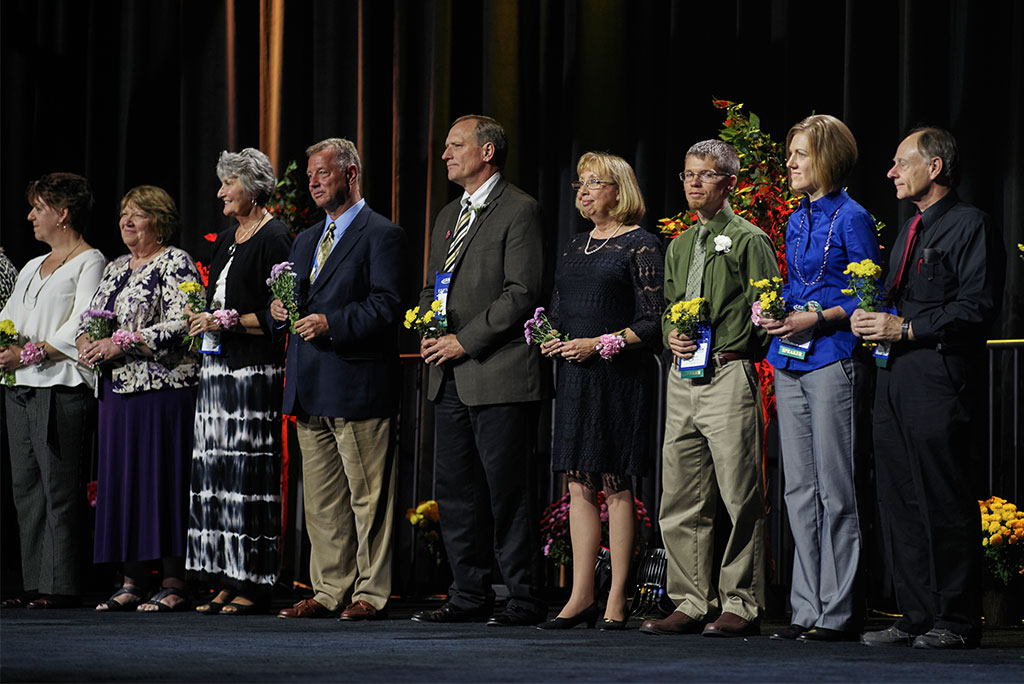 By Gretchen M. Jameson
The 2016 Lutheran Education Association (LEA) Convocation — held Oct. 13-15 in Grand Rapids, Mich. — drew nearly 3,000 Lutheran early-childhood, elementary and secondary educators and administrators from 37 states and 14 countries.
They gathered under the theme "GROW!" based on 2 Peter 3:18: "But grow in the grace and knowledge of our Lord and Savior Jesus Christ. To him be the glory both now and to the day of eternity. Amen."
LEA, which launched its 75th-anniversary observance with this convocation, is a global Lutheran-educator professional organization and an LCMS Recognized Service Organization. The triennial convocation is the organization's flagship experience, supporting LEA's mission to link, equip and affirm Lutheran educators for the purpose of building up the Body of Christ.
An event of this magnitude that has occurred since 1984 requires solid planning to keep the program meaningful in the world of education, where much has changed for teachers and students, and where countless other gatherings and resource opportunities are available for professional development.
The 2016 Convocation Steering Committee — comprised of volunteers from Lutheran church, school, district and university settings — took up the task to produce a uniquely familiar and yet innovative event that would distinctively meet the needs and interests of today's Lutheran educators.
An addition to this year's convocation was the launch of LEA's "Grow A Teacher" project, which included fundraising efforts to provide full scholarships to the convocation for students pursuing their Lutheran teaching diplomas. This resulted in nearly 60 students from seven Lutheran colleges and universities participating in the convocation.
The success of that experience is best summarized by the words one future teacher, Roy Pett, posted on his Facebook wall. "These are my future colleagues and let me tell you that they are all unbelievable people with amazing passion for God and [for] teaching," Pett posted. "I cannot wait to be a fellow Lutheran teacher with all of them. Lutheran Education has a very bright future!"
Another pre-convocation event that draws significant attention is the Global Education Symposium. This year, 41 men and women from 13 countries participated in the one-day summit.
Reflecting on his experience at the summit, Dr. Bernard Bull, assistant vice-president of Academics at Concordia University Wisconsin and Ann Arbor and a member of the LEA Board of Directors, posted on the Convocation blog, "Sitting in the room, you can't help but be drawn into the powerful and inspiring reality that Lutheran educators are part of an international movement in Christian education."
A signature element of the LEA convocation is the vast array of high-quality sectionals offered to participants. This year, there were more than 200 sectionals led by Lutheran colleagues from schools, universities, congregations and organizations from throughout the Church, as well as by professionals from a wide variety of education-related organizations.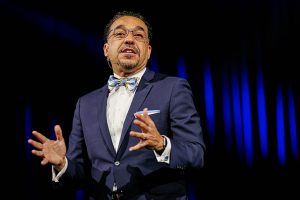 Participants also heard a slate of plenary keynote speakers including the Rev. Dr. John Nunes, president of Concordia College—New York; the Rev. Dr. Gregory Seltz, speaker of "The Lutheran Hour"; and Dr. Tim Elmore, an authority on educational leadership.
"Exceptional programming like this is what keeps LEA participants returning each convocation, along with the opportunity to reconnect with their colleagues serving in teaching ministries throughout the Church," LEA Executive Director Dr. Jonathan Laabs explained, as he also noted how this combination of expert content and unmatched fellowship is really "the heart and center of the convocation."
"We've noticed over the years that educators simply refer to the convocation as 'LEA,' often asking their peers, 'Are you going to LEA?' We stopped worrying about whether or not it was ideal to identify the entire organization by one event," Laabs said. "The convocation exemplifies everything LEA embraces: networking, encouragement, professional growth and, of course, celebration and joy in our callings."
Another highlight for convocation-goers was the closing worship service, which included special music by the Concordia University Nebraska Chamber Choir and the Concordia University Chicago Wind Symphony.
Choral music was a theme throughout the conference. As part of each plenary and during the two evening banquets, choirs from six Lutheran elementary, secondary and higher-education schools in the LCMS Michigan District performed.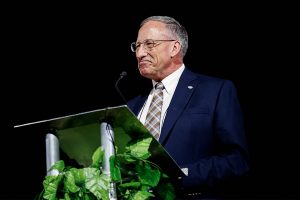 " 'Convocation' is a compelling word, and it's one we use with great intent," Laabs shares. "A convocation is literally a 'calling together' of people, usually for a formal academic purpose. These educators come because of their shared dedication to the Lutheran teaching ministry. They come to be equipped and encouraged, both by the formal elements of the program, but most of all by one another."
Planners are already at work on the 2019 convocation, the location of which will be announced in the coming weeks. More than likely, Laabs noted, the event will again be held in the Midwest — due to ease of access by those driving or flying and the affordability of venues, which helps to keep the convocation registration fees manageable, so that school faculties can continue to come as a group.
"As a membership-based organization, like most membership organizations, we have to be supremely focused on providing an experience that simply can't be matched," Laabs concluded. "We have that in the convocation. LEA members and those who become members after their convocation experience tap into the networking, resources and encouraging fellowship of the convocation all year long through the many resources, affinity groups, webinars and smaller-scale events LEA provides.
"Still, there is nothing like a convocation. It's an experience every Lutheran educator should have and look forward to throughout his or her ministry."
For more information, visit LEA.org or facebook.com/LutheranEducation.
Gretchen M. Jameson (gretchen.jameson@cuw.edu), who served on the convocation steering committee, is senior vice-president, Strategy and University Affairs, for Concordia University Wisconsin and Ann Arbor.
Posted October 21, 2016