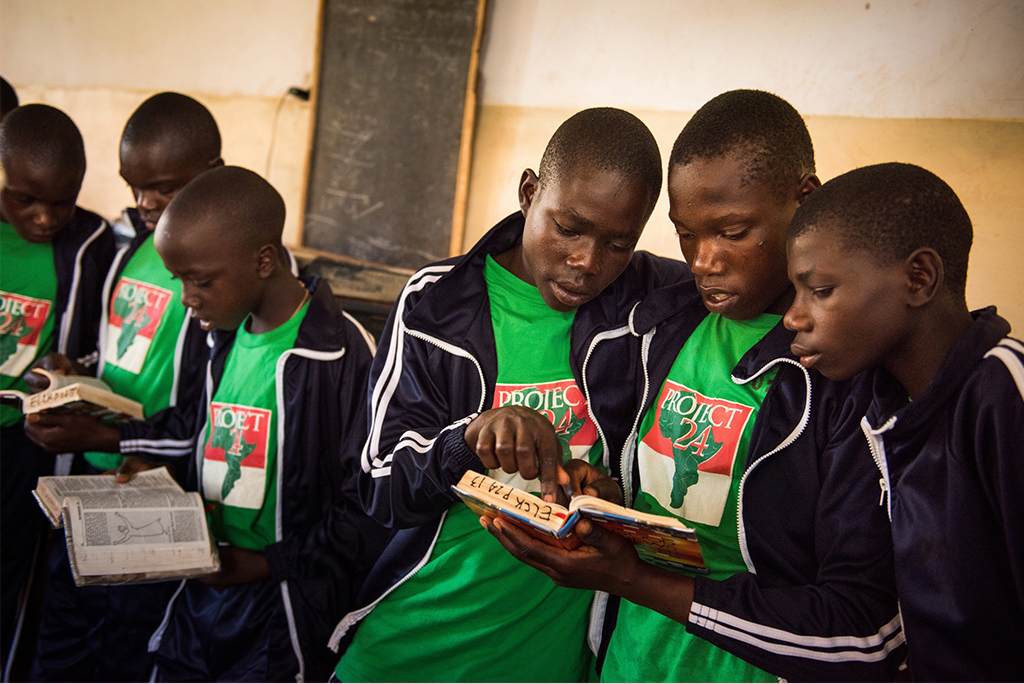 With just two weeks left to raise the remaining $1,023, the "Christ's Care for Children: Libraries in Kenya" crowdfunding project is more than halfway to its goal of raising $2,090 by March 12.
At this writing, $1,067 had been pledged by 22 supporters. The LCMS Office of International Mission project — launched Jan. 26 in partnership with Wheat Ridge Ministries — will only be funded if the total is pledged by the deadline.
"Crowdfunding" is the practice of funding a project by raising small amounts of money from a large number of people, typically via the Internet.
Contributions to the fund may be as little as $1, and planners note that a gift of $6.70 will buy one book.
The goal is to establish Christian libraries for four boarding schools in rural Kenya, East Africa, which "will increase a student's likelihood of success throughout adulthood — completing school, attending college or university and securing a job," according to the project website. "It will also reveal the name of Christ in a tangible way to students and surrounding communities."
Funds raised for the project will be used to purchase some 300 books for the schools, which provide tuition, lodging, meals, classroom supplies and medical/spiritual care to about 140 students free of charge. The schools are part of "Project24," a partnership of the LCMS Office of International Mission (OIM) and the Evangelical Lutheran Church in Kenya to establish a total of 24 such schools in the East African country.
"Each site provides a Christ-centered, loving, caring and safe environment," according to the Rev. Shauen Trump, area director for Eastern and Southern Africa with the OIM. "The goal is for [each student] to grow in faith and celebrate Christ's claim on his or her life in joyful recognition of God's forgiveness, worked by grace through faith."
To make a contribution to the Libraries in Kenya project, click here.
View photo gallery
Posted Feb. 26, 2016