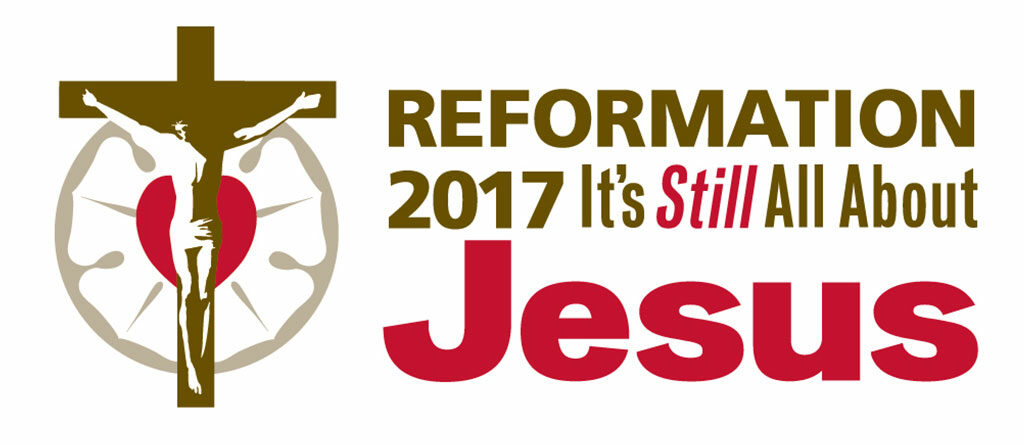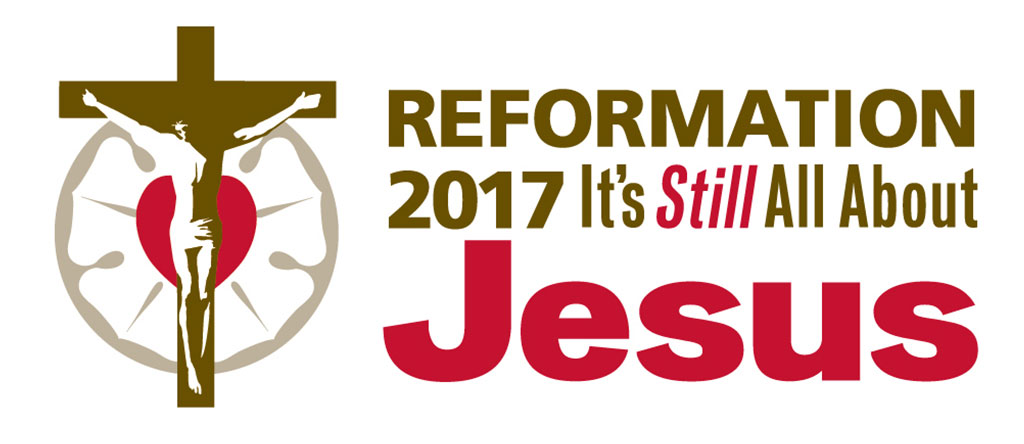 By Kevin Armbrust
On Nov. 6, Concordia Seminary, St. Louis, will host the inaugural event for The Lutheran Church—Missouri Synod's yearlong celebration of the Reformation's 500th anniversary.
The day will afford people the opportunity to gather together and rejoice in what God has done through His Son, Jesus Christ, and the role that Martin Luther (the "father" of the Reformation) played in proclaiming the pure Gospel to the world.
The celebration, which is open to the public, begins at 2:30 p.m. with a lecture titled "Imagining Luther" by Mike Trinklein and the Rev. Dr. Erik Herrmann in Werner Auditorium on the seminary campus.
Trinklein, the producer of an upcoming PBS documentary about Luther, and Herrmann, a Reformation scholar who is associate professor of Historical Theology at the seminary, will discuss the challenges of presenting Luther's importance to an audience that doesn't inherently see the relevance of a religious reformer from the 16th century.
At 4 p.m., Synod President Rev. Dr. Matthew C. Harrison will preach at the festival celebration service to be held in the seminary's Chapel of St. Timothy and St. Titus.
"The gathering of God's people to hear God's Word and to rejoice in the Gospel is the perfect way to begin our Synod's celebration of the 500th anniversary of the Reformation," said the Rev. Randall Golter, special assistant to the Synod president. " 'It's Still All About Jesus' is not just a theme for our celebration. It is our confession."
The event will conclude with a light dinner and fellowship at 5:30. Throughout the day, Concordia Historical Institute will display artifacts from the Reformation era in the narthex of the chapel. Reformation books from the personal collection of the Rev. Dr. C.F.W. Walther — the first president of the Synod and the seminary — will be on display at the seminary library.
Visit the Synod's online calendar page for more information.
Anniversary-celebration resources
Free resources — including liturgy, music and sermons — are available for congregations to remember the events of Luther's life throughout the year of celebration. Divine Services may be downloaded from lutheranreformation.org.
The services include the "Commemoration of Martin Luther (Birth)," "Commemoration of Martin Luther (Death)" and "Presentation of the Augsburg Confession." The "Reformation Day" Divine Service is expected to be available on the website in January.
Dr. Kevin Armbrust (kevin.armbrust@lcms.org) is manager of Editorial Services with LCMS Communications.
Posted October 12, 2016