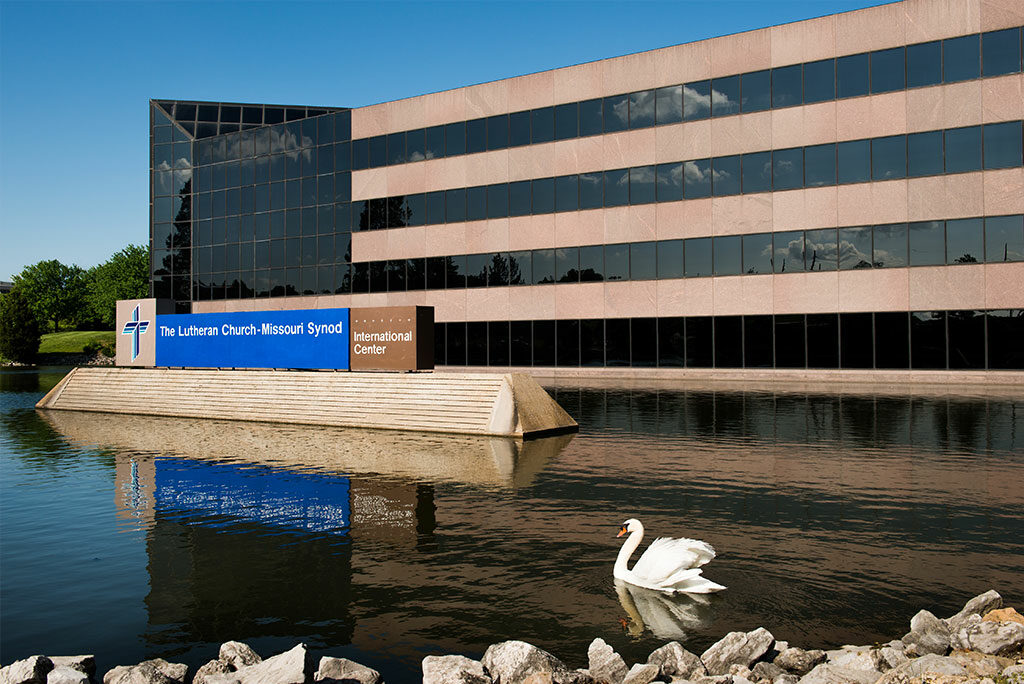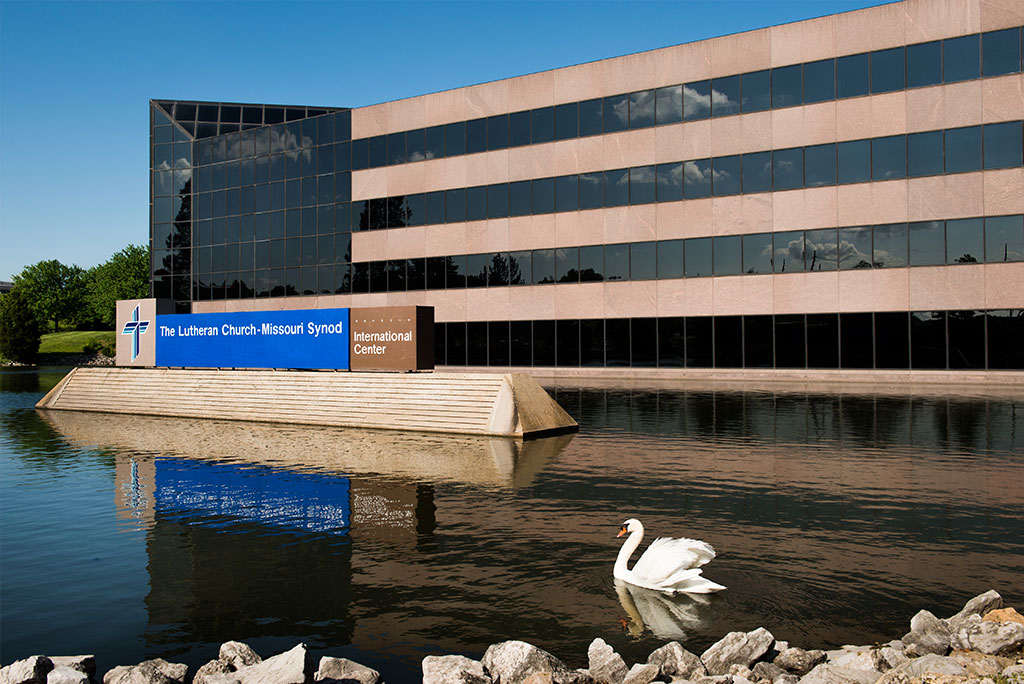 The LCMS Board of Directors' (BOD) May 19-20 meeting in St. Louis was "extremely busy and full of complex decisions," its chairman, the Rev. Dr. Michael L. Kumm, observed as it ended.
The meeting included actions on a lean, highly scrutinized budget for the fiscal year that starts July 1, Synod Bylaw changes regarding ecclesiastical supervision, master plans for five LCMS higher-education institutions, appointments and a variety of reports from board members and others.
Chairman Kumm added that he is "proud of the work BOD members put into preparation for this meeting, so that we could efficiently move through our business and make good decisions. The annual budget for the Synod is always a challenge, and we continue to monitor expenses and revenue to ensure good stewardship of the funds received by the LCMS for the work of our Lord's Church."
Chief Financial Officer Jerald Wulf presented to the Board a $78,085,066 LCMS Mission and Ministry Budget for Fiscal Year (FY) 2018 (starting July 1, 2017) — a balanced budget based on conservative revenue estimates.
In view of an anticipated revenue shortfall in the current fiscal year, the Board adopted the FY 2018 budget "contingent on management [further] reducing expenses by one million dollars," with actions taken to be reported to the board's August meeting.
The Board also adopted a $1,627,740 capital budget for FY 2018, "subject to adequate funds being available, as determined by the CFO."
Heeding Resolution 12-14
The Board of Directors adopted bylaw changes prepared by Synod Secretary Rev. Dr. John Sias under "the express direction of [the 2016 LCMS] convention" in its Resolution 12-14.
"These bylaw changes," Sias explained, "specify the mechanism for an accuser to appeal [to the higher] ecclesiastical supervisor when a district president either doesn't rule to the accuser's satisfaction or decides not to rule."
Sias pointed out that the convention, following intense discussion, directed this feature to be included in the bylaws "to implement the president of the Synod's constitutional right and duty to act, in such a case, to preserve the Synod's unity in doctrine and practice."
Applying Bylaw 7.1.2, the convention left considerable details to be determined by the secretary, in consultation with the LCMS Council of Presidents, under the review of the Commissions on Constitutional Matters and Handbook, and with the final approval of a two-thirds vote of the Board of Directors. With that process complete, Sias said the updated 2016 Handbook is being prepared for electronic and print distribution.
OK for schools' plans
The Board approved campus master-plan revisions for several Synod schools and authorized an initial master plan for Concordia College—New York, at Bronxville, N.Y. The revised plans are for Concordia University, Ann Arbor, Mich.; Concordia University Wisconsin, Mequon; Concordia University Irvine, Irvine, Calif.; and Concordia Seminary, St. Louis.
In related action, the BOD approved the go-ahead for funding for a new Music, Worship and Theology Building at Concordia, Irvine, and for demolition of two outdated buildings (Fritz and Metzger Halls) at the St. Louis seminary.
The Boards of Regents of the five schools and the Board of Directors of Concordia University System had already approved all of those master-plan and facilities proposals.
Outside the U.S.
Concerning church matters outside the United States, the Board:
included in the adopted capital budget the construction of a church/office/hostel/instructional facility in Sri Lanka; a worship facility and community center in Belize; and acquisition of land for future housing of seminary professors and students in the Dominican Republic.
approved a property-development plan proposed by the Office of International Mission for the Sri Lanka facility — intended to support the Lanka Lutheran Church.
authorized the creation of a new corporate entity in Belize to support missionaries and mission work in Belize and Latin America.
received updates on the Synod's international schools and overseas property held by the Synod.
Following recommendations of its Personnel Committee, the Board of Directors made several appointments to the Board of Directors—Concordia Plan Services / Board of Trustees—Concordia Plans and as LCEF (Lutheran Church Extension Fund) members at-large.
Those appointed for Concordia Plans are:
Kenneth M. Boerger, Parma, Ohio;
Brenda P. Blisk, Vienna, Va.;
Randall L. Boushek, Elk River, Minn.;
Thomas K. McCain, Cohasset, Mass.;
Mark Swenson, Plymouth, Minn.; and
Scott A. Seefeld, Pewaukee, Wis.
Appointed as LCEF members at-large are:
John L. Daniel, Allentown, Pa.;
Charles P. Olander, New Holland, Ill.;
James I. Ridley, Upper Marlboro, Md.;
John "Brad" Urbach, Pierre, S.D.; and
Richard T. Peltier, Houston.
Also approved by the Board were the following alternates for LCEF members at-large (in order of succession):
Scott. D. Ernst, Sioux City, Iowa;
Stanton G. Ullerich, Storm Lake, Iowa; and
Marc Higgins, Maumelle, Ark.
The Board also reviewed and adopted revisions to several of its policies.
Reports
During his report to the Board, Synod President Rev. Dr. Matthew C. Harrison spoke of the "really heavy blow" he and other family members have experienced after the death of his brother in April. He also told of his brother's return to church and His Christian witness toward the end of his life.
"I've never felt such thankfulness on one hand and pain of loss on the other," Harrison said. "But this is the way that God works. … It's the way He worked at Calvary, wasn't it? … It's precisely in being killed that [Christ] redeems his people."
"At this meeting," Harrison said to the Board, "we face some challenging issues. … But under the certainty that it's through crosses and trials that God works His best, it's time for us to be bold, according to the Word of God."
The BOD also heard reports from others among its officers and from Mark Hofman, executive director of LCMS Mission Advancement; the Rev. Ken Krueger, CEO of the Lutheran Federal Credit Union; Concordia Seminary, St. Louis, President Rev. Dr. Dale Meyer and Board of Regents Chairman Rev. Shawn Kumm; and the Rev. Dr. George Gude, chairman of the LCMS Commission on Constitutional Matters.
The Synod Board of Directors' next meeting is set for Aug. 25-26 in St. Louis, preceded by a retreat on Aug. 24.
Posted May 30, 2017