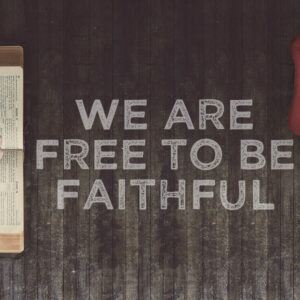 People of Christian faith have come under increasing attack from secular sources, and United States military members are one target.
U.S. Air Force Col. Leland Bohannon was suspended from command in May 2017 after he refused to sign a certificate of appreciation and publicly affirm the same-sex spouse of a retiring subordinate. A superior officer then recommended against Bohannon's promotion to brigadier general, likely ending his military career.
Bohannon is being represented by attorney Michael Berry, Deputy General Counsel for First Liberty Institute. Berry discussed the matter with moderator Kip Allen during Worldwide KFUO's November Free to be Faithful® radio program.
About 'Free to be Faithful' on Worldwide KFUO
Free to be Faithful is a religious liberty, awareness, and education program created by The Lutheran Church—Missouri Synod in response to increasing governmental incursions into religious life.
Kip Allen leads Free to be Faithful discussions on KFUO.org on the third Wednesday of each month, beginning at 2:30 p.m. Central time.