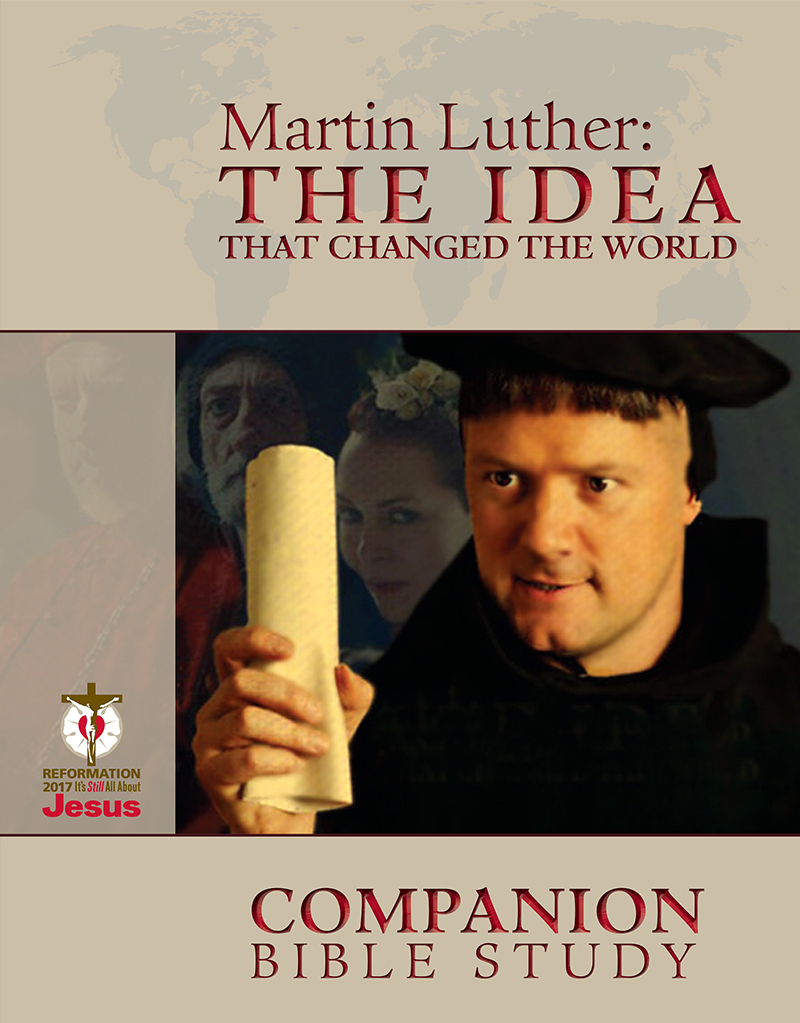 A six-week Bible study — with discussion topics, handouts, related readings and leader guides — is part of a new "education package" that also includes a DVD of the acclaimed feature film "Martin Luther: The Idea that Changed the World."
The film "did very well" in its national premiere Sept. 12 on PBS, according to Mike Trinklein, its producer.
"Ratings were 80 percent higher on that date than PBS' programming a year ago," he noted, and the Luther film "had more viewers than every other show that night on ABC, CBS and Fox, besting popular programs like 'NCIS,' 'Black-ish' and Fox's new sci-fi show 'The Orville,' " Trinklein told Reporter.
"Martin Luther" did well "even in cities where one might not expect it," he added. "Among cities with the highest ratings were Seattle, San Diego and Las Vegas, demonstrating that the show was reaching far beyond a Lutheran audience."
Although PBS has not announced plans to re-air the film, local stations — which make those decisions independently — may do so, so Trinklein urged those who haven't yet seen it to check their local PBS listings.
NewLutherMovie.com has information on how congregations may arrange screenings of the film at their local theaters or at their church. The site also offers a sample bulletin insert, poster, artwork and the movie trailer.
The DVD-and-Bible-study package is available for $75 on NewLutherMovie.com.
A DVD of "Martin Luther: The Idea that Changed the World" is available online for $19.99 through shop.pbs.org, with shipping beginning Nov. 21.
The film also may be ordered for $17.99 from amazon.com.
Prices quoted do not include shipping charges.
Order DVD & Bible Study
Posted Nov. 2, 2017