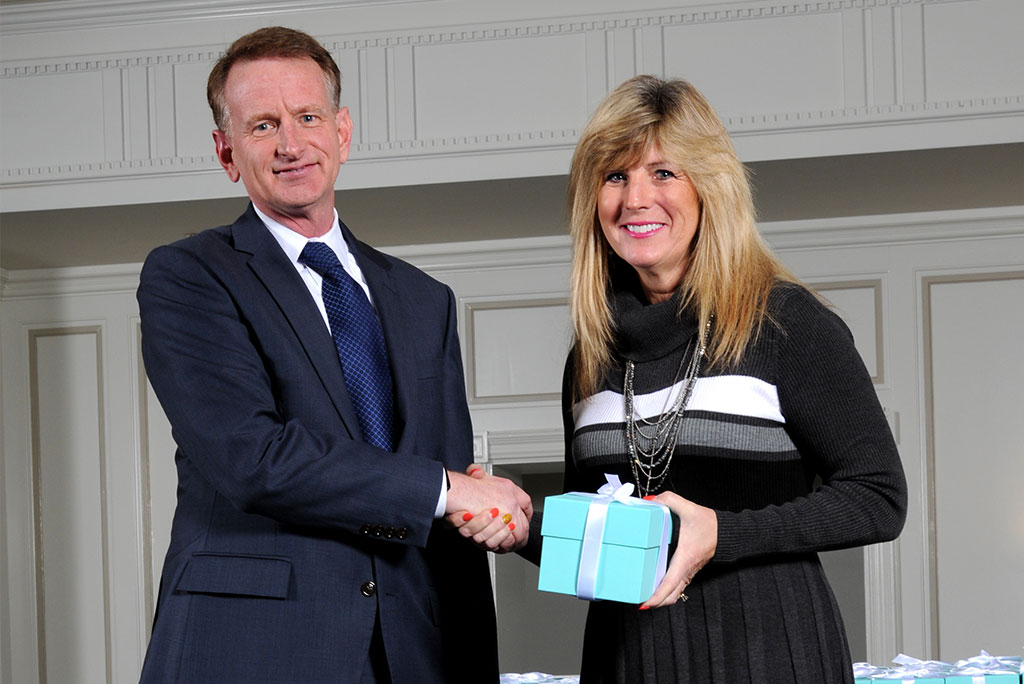 Two teachers at Lutheran Church—Missouri Synod schools in St. Louis are among 109 area educators who received the "Emerson Excellence in Teaching Award" during a Nov. 12 ceremony at the Ritz-Carlton in Clayton, Mo.
Receiving the award's Tiffany crystal apple and achievement certificate were:
Brenda Doering, a fourth-grade teacher at Abiding Savior Lutheran School in south St. Louis County. Doering, who is in her 12th year of teaching, was nominated by her principal, Zachary Klug.
"Brenda Doering is the teacher every child remembers having and the teacher every parent is excited for their child to have," said Klug, who praised Doering for making sure that "every subject resonates with the students in her classroom — from carefully selected field trips, to students spending a day learning about their Constitution, to a commitment to service to their community through service projects."
Doering holds a Bachelor of Science in Elementary and Special Education, with an emphasis in Learning Disabilities and Behavior Disorders, from Missouri State University, Springfield, and a master's in elementary counseling from the University of Missouri, St. Louis.
Richard Langefeld, a chemistry teacher for 32 years at Lutheran High School North in St. Louis. Langefeld teaches chemistry, advanced chemistry and organic chemistry to students in Grades 10, 11 and 12, and as assistant coach helped lead the school's varsity football team to four Missouri state championships.
Working three summers at McDonnell-Douglas, Langefeld developed a three-day laboratory activity in which students can perform the type of analytical work carried out in an industrial lab, and Lutheran North students take part in this activity every year. He also has presented it at educational conferences statewide.
"Rich is one of the very best science teachers around, and even after many years he brings unsurpassed passion and energy to his classroom each day," noted Principal Tim Brackman on the award form.
Langefeld holds bachelor's degrees in education and biology from Concordia Teachers College (now Concordia University, Nebraska) in Seward, Neb., and studied physical chemistry in graduate school at St. John's University in Queens, N.Y.
Posted Dec. 7, 2017