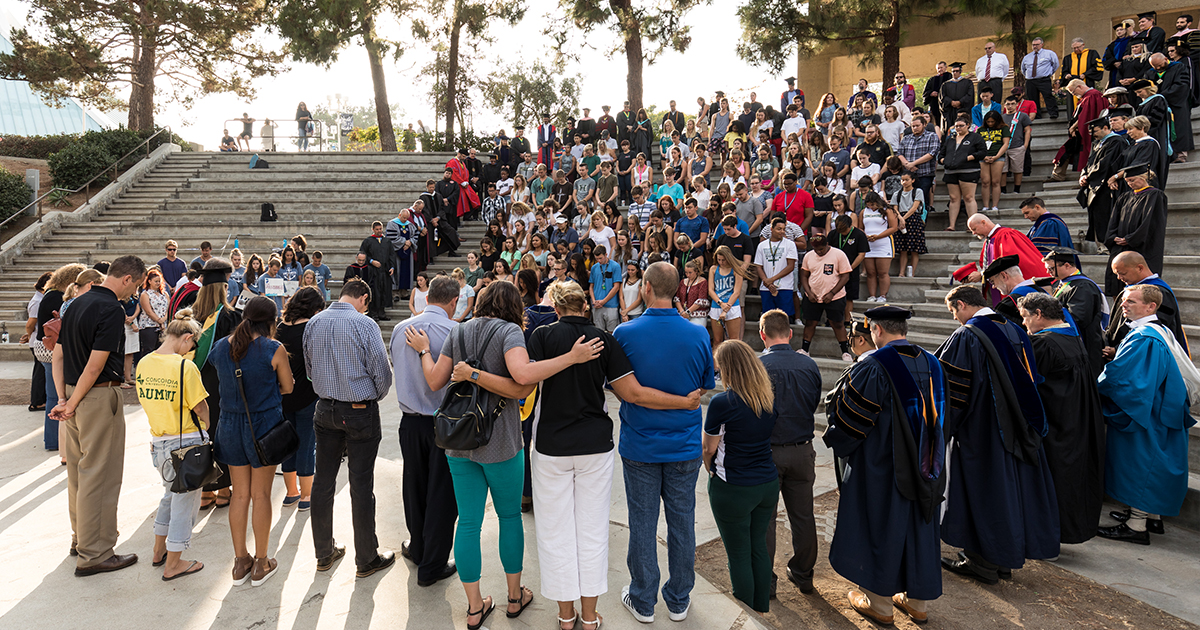 New prayer tradition
Concordia University, Irvine, Calif., opened its 43rd academic year on Aug. 20 with a new tradition: a prayer circle. Over 70 faculty members held hands and prayed while encircling a group of incoming freshmen and transfer students. Afterward, a scarving ceremony was conducted by alumni volunteers to welcome new students to the Eagle family with a scarf in green and gold, the school's colors.
Fastest-growing school
According to The Chronicle of Higher Education Almanac 2018–19, Concordia College New York, Bronxville, N.Y., was the 11th fastest-growing private nonprofit baccalaureate institution in the nation between 2006 and 2016. Over that 10-year period, total enrollment climbed from 677 to 1,185, a gain of 75 percent.
Sports complex completed
On Oct. 25, Concordia University, Ann Arbor, Mich., will celebrate the completion of the Thunder Sports Complex, its new competition-grade track and turf field. The addition features a nine-lane competition track, designated areas for field events, a pro turf field and spectator seating. Learn more at blog.cuaa.edu/thunder-sports-complex.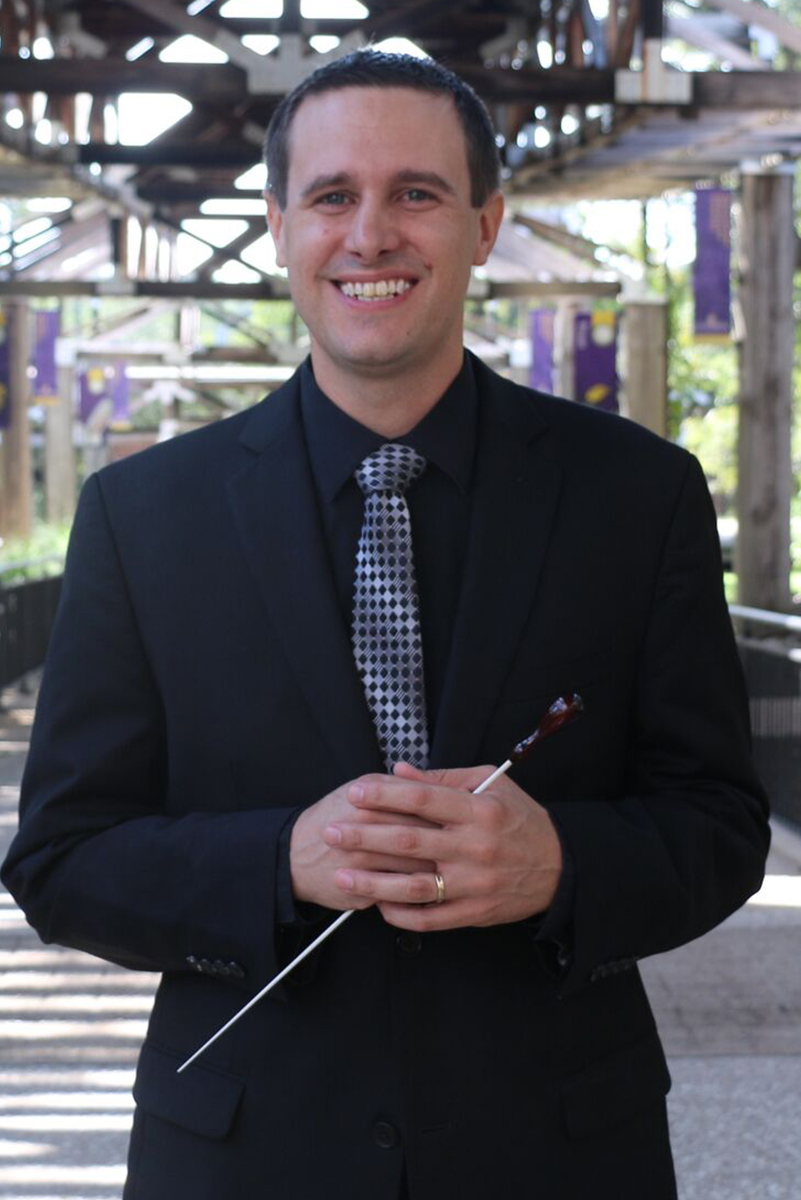 Staub to direct music program
Michael Staub has been named director of a new Instrumental Music and Music Education program at Concordia University Texas, Austin, Texas. Staub is currently working on his dissertation, with an emphasis on teachers encouraging musical participation beyond high school.
Fighting hunger
In an effort to combat hunger, Concordia University Chicago, River Forest, Ill., is allowing students who have meals left over on their meal plan at the end of a semester to donate them to those in need in the surrounding communities. Over 500 meals have been donated by students, and the university's food service contractor, Sodexo, has matched the donation, bringing the total meals donated to over 1,000.
Military friendly school
Concordia University, Portland, Ore., has earned the 2018 Military Friendly® School designation for its service and dedication to veterans who are continuing their education. Institutions earning the designation were evaluated using both public data sources and responses from a proprietary survey.
New doctoral program
The School of Education at Concordia University Wisconsin, Mequon, Wis., has launched a doctoral program in Leadership in Innovation and Continuous Improvement (LICI), an online degree. Applicants are being accepted for a second cohort that will begin Jan. 3, 2019. For more information or to apply, contact Amber Schiessl, director of Graduate Admissions, at amber.schiessl@cuw.edu or 262-243-4551.
Posted Oct. 22, 2018